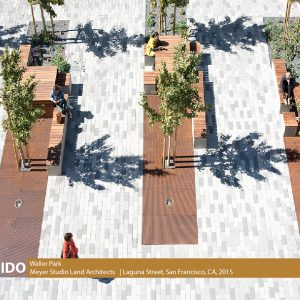 A Sydney Harbour setting, within the UNESCO World Heritage curtilage of the Sydney Opera House, Campbell's Cove Promenade Upgrade reinvigorates a crucial link along the waterfront of Sydney Harbour and its "Cultural Ribbon" – a nature and culture walk that celebrates and connects some of Sydney's most significant cultural landmarks, places and landscapes along the Harbour. Campbell's Cove and the adjacent Campbell's Stores, a rare surviving example of mid-nineteenth century warehousing, chart the changing nature of activities around Sydney Harbour. Since 1788, the site has evolved from the hub of commerce and shipping transport during the nineteenth century to its role today as an internationally recognised cultural landmark.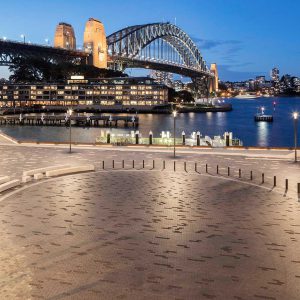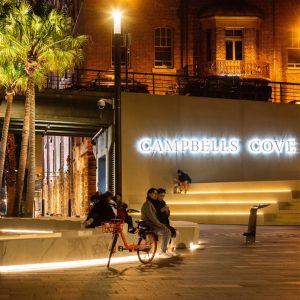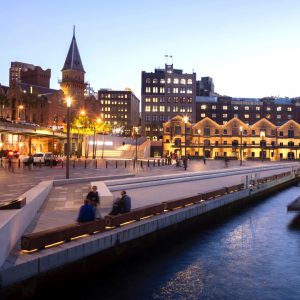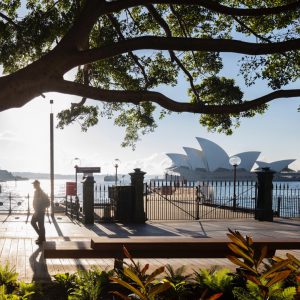 With its previous incarnation reaching its useful life, the New South Wales Government allocated funds for an upgrade of Campbell's Cove. Building on the State Significant Development Application of JPW for the Campbell's Stores and Cove Precinct, the objectives for the project included creating a greater sense of arrival, converting the old vehicle turning circle into a new public square, providing equitable access and establishing a distinctive curtilage to Campbell's Stores and The Rocks Heritage Precinct.
Campbell's Cove's prominent location meant several landowners and stakeholders required engagement during the design process, including the client Place Management NSW (Public Works Advisory), Port Authority of NSW, City of Sydney, Roads & Maritime Services, Office of Environment and Heritage NSW, Transport for NSW, Heritage Council of NSW, business owners and residents.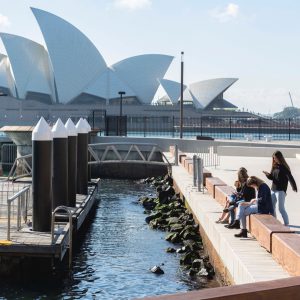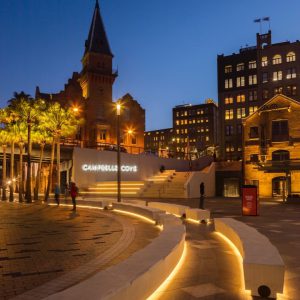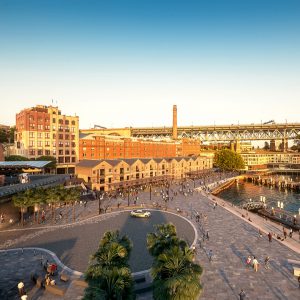 The expression of history in the landscape is fundamental to the design of Campbell's Cove. Archaeological finds are woven into the promenade as is the pre-1788 shoreline in the form of pixelated granite setts. The material selection also speaks to the present, in the form of precast concrete stairs, walls and boardwalk, which utilised BIM for accuracy and consistency of finish. Specialist review of the 3D geometry for all precast components achieved a seamless connection with the existing site elements. These processes reduced and mitigated risk throughout the project and ensured the project was delivered on time and within budget.
The Campbell's Cove Promenade Upgrade not only achieves the project objectives but, more broadly, reinforces its significance along Sydney Harbour's "Cultural Ribbon" and respects the UNESCO World Heritage curtilage of the Sydney Opera House.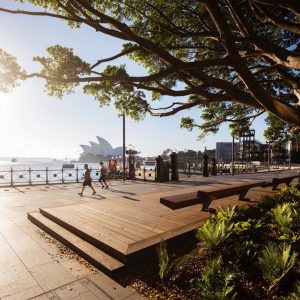 Project location: Campbell's Cove, Circular Quay West, Sydney, NSW, 2000, Australia
Design year: 2017
Year Built: 2019