Architect: Studio Libeskind, Rijnboutt 
Location: Amsterdam, Netherlands
Year: 2021
The development plan for the public space around the Dutch Holocaust Memorial of Names, designed by Daniel Libeskind, was created by Rijnboutt. The plan aims to carefully integrate the monument into its surroundings and use sustainable, high-quality materials that do justice to the monument. The monument is located in the middle of the city, close to important Jewish cultural buildings and tied to the history of the Amsterdam Jewish community. The starting point for the development plan of the Memorial of Names was to establish a link with the atmosphere and character of the area.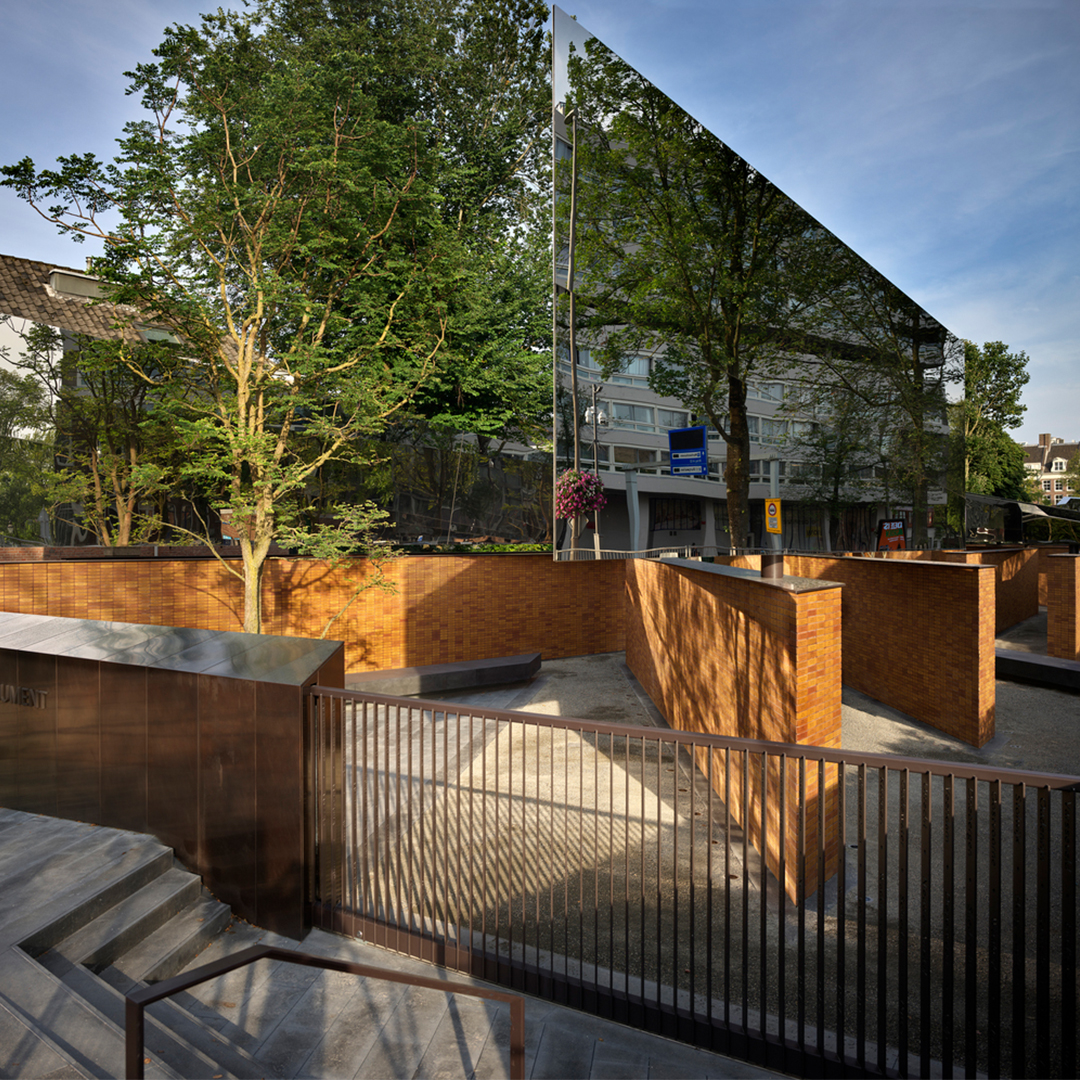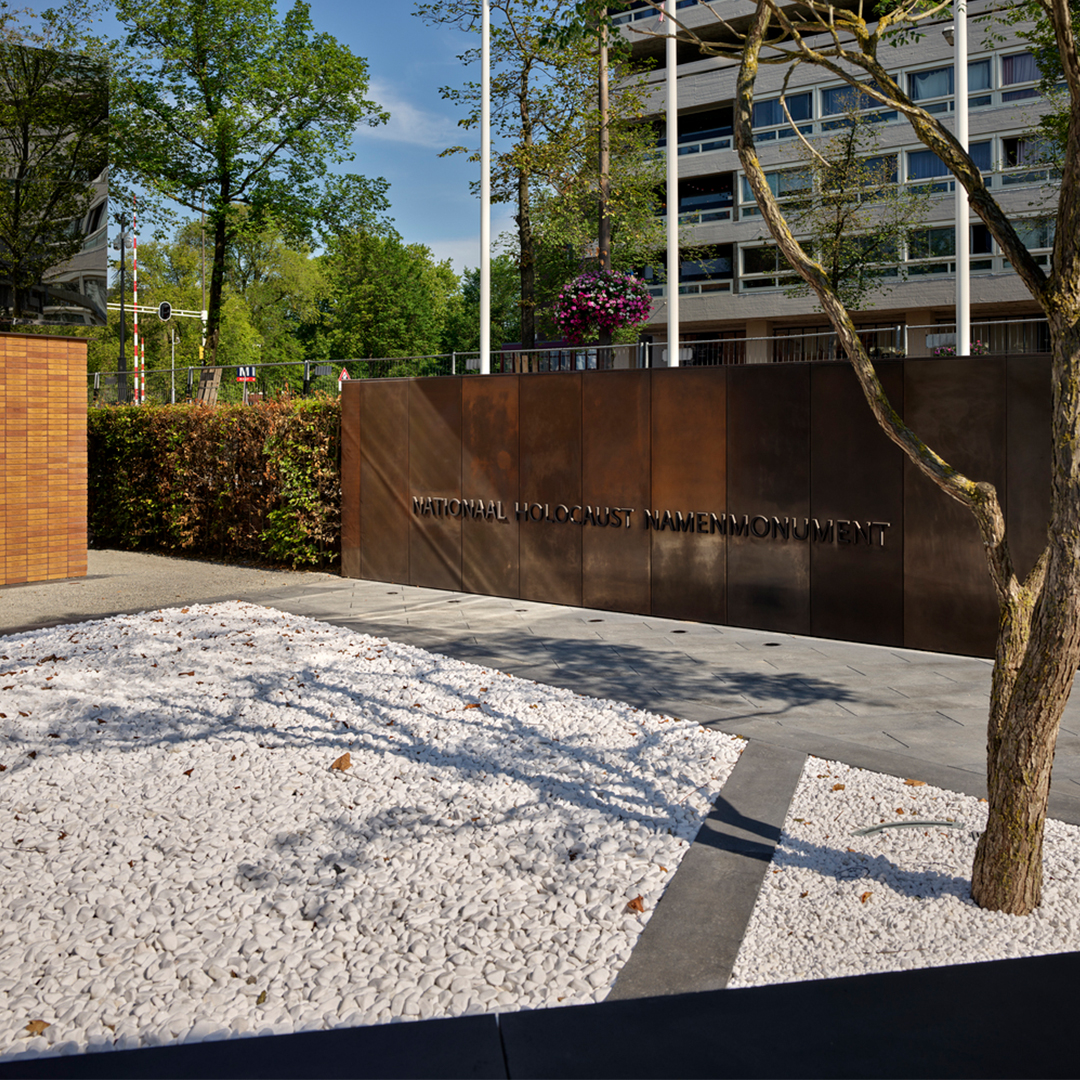 The park-like appearance of the monument is achieved through the use of a semi-paved surface. This material (crushed natural stone) was chosen for aesthetic and practical reasons: it lets water and air through so that no gutters, expansion joints or other interventions are needed and can be laid in an unbroken sequence up to the trunks of the trees.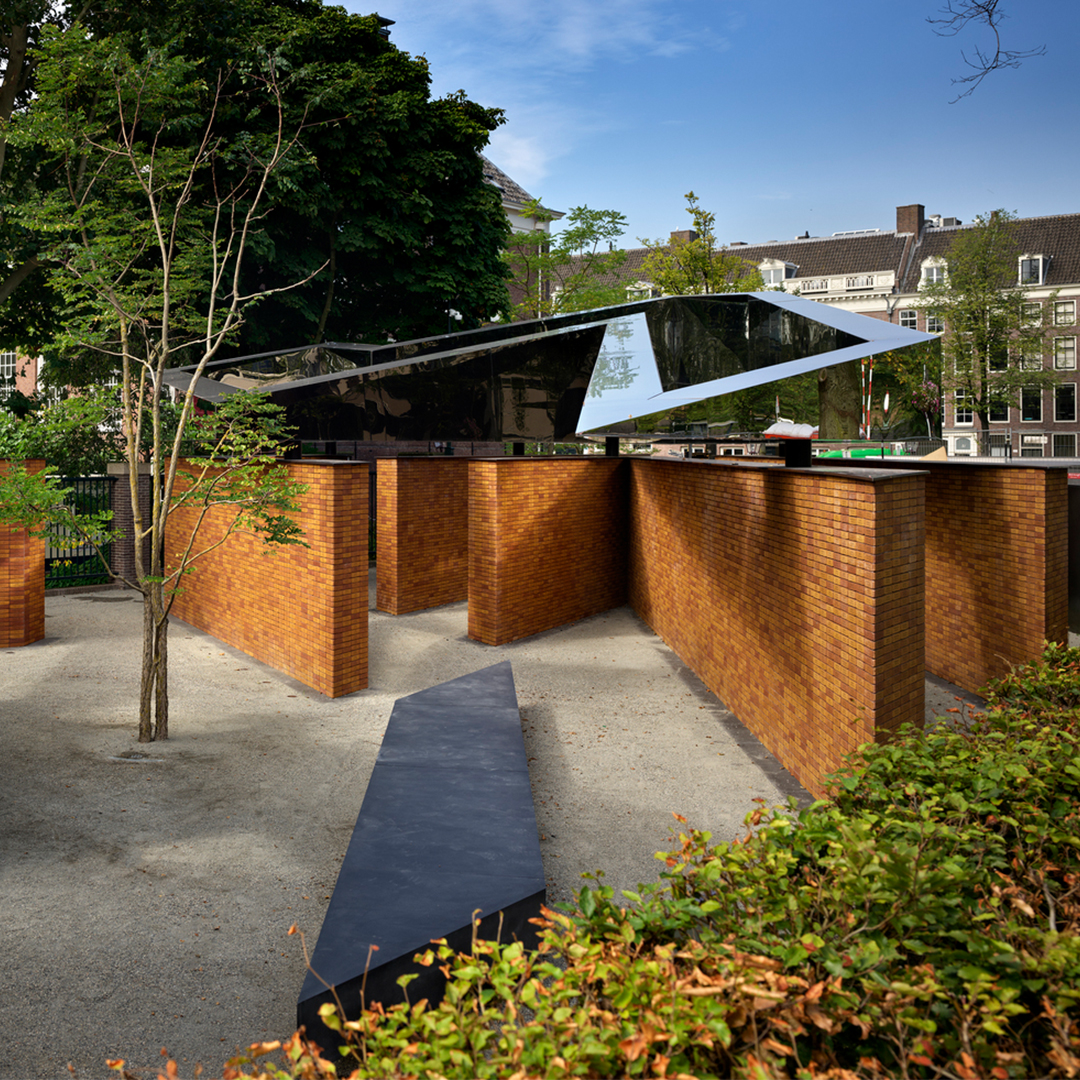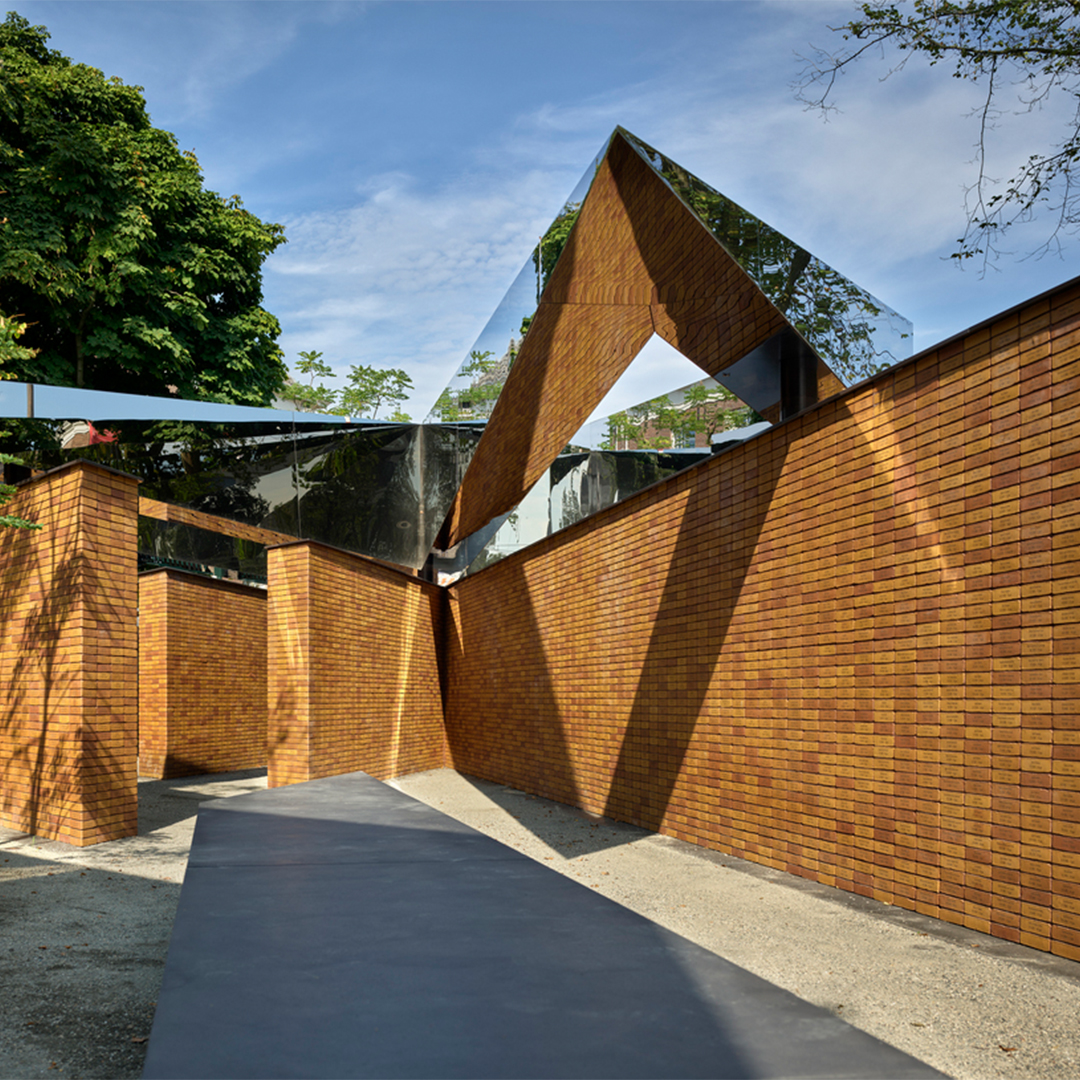 The ground creates the calm, even surface desired by the architect, so all attention can be directed to the brick walls with the names of the Holocaust victims. The colour of the semi-paved surface is a mix specially composed for the monument and matches the colours of the bricks and the natural stone. In addition to the colour, accessibility and comfort were monitored and tested during the design process.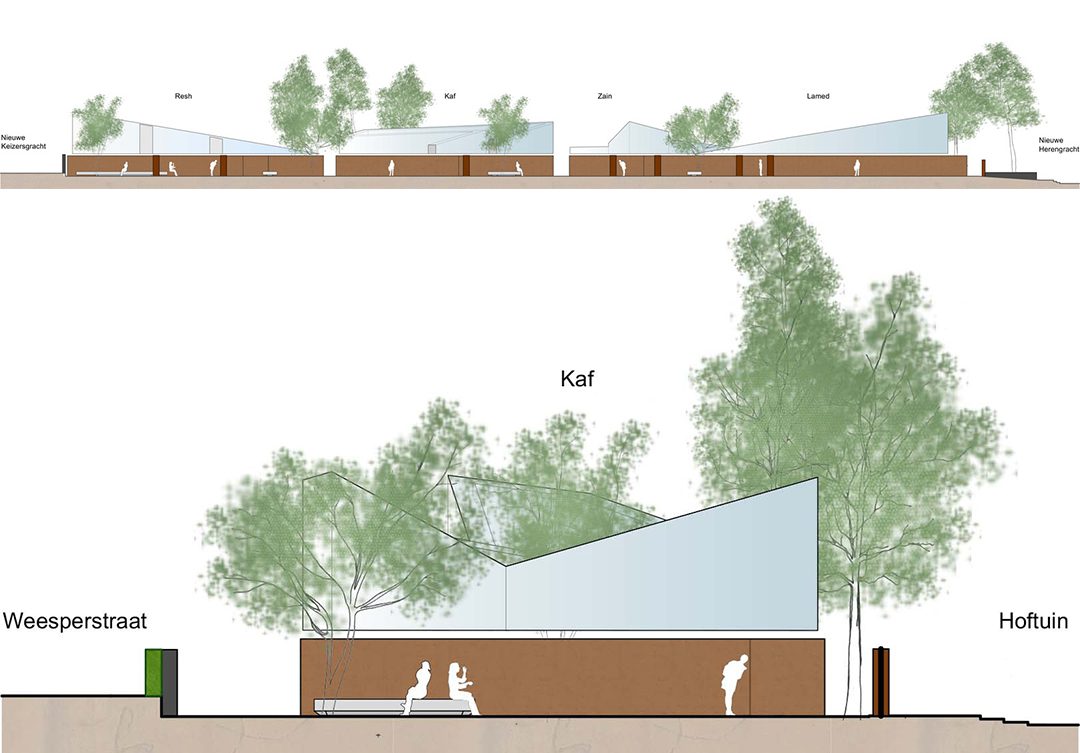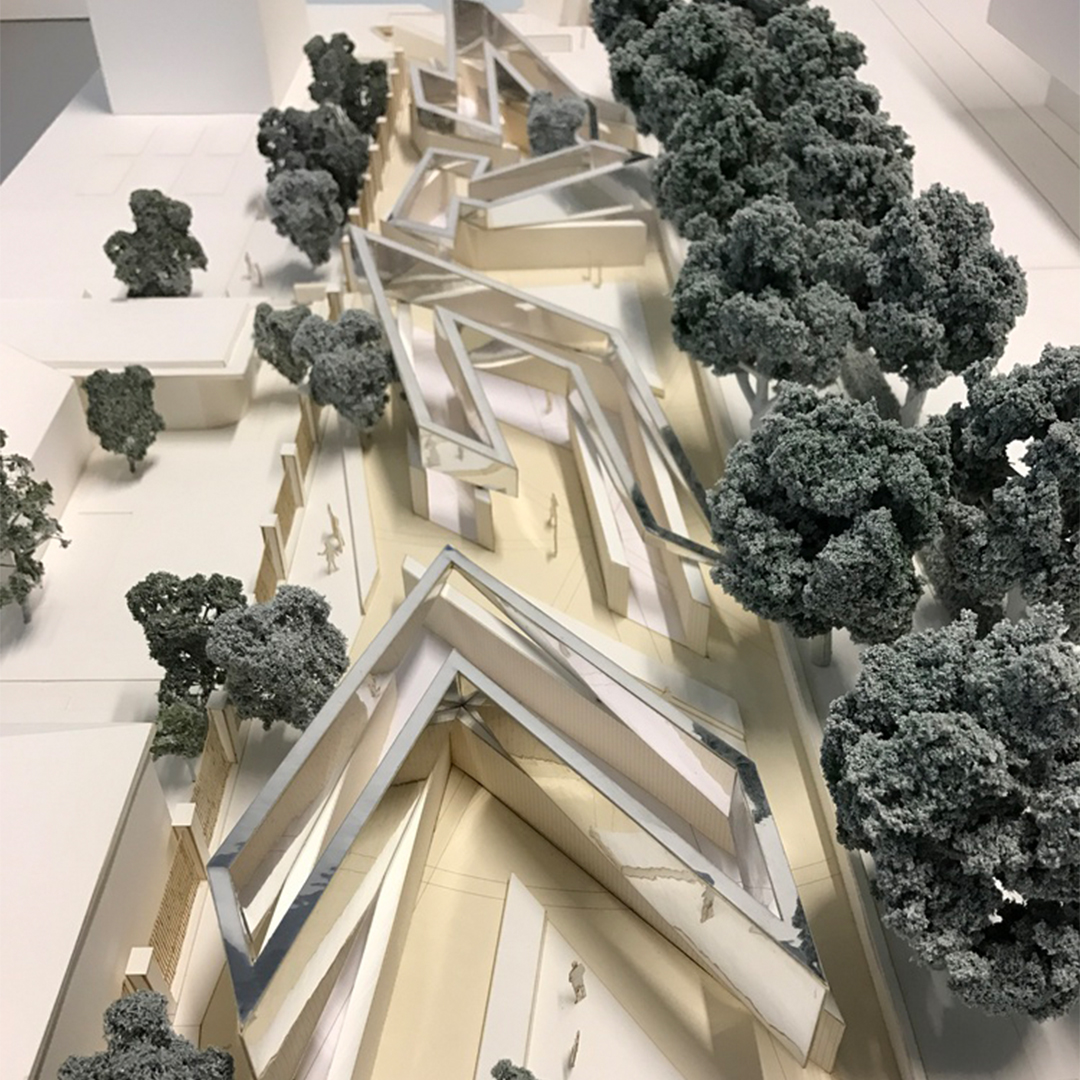 #landscape_project  #landscape_architecture #public-space #Dutch-Holocaust-Memorial-of-Names #Memorial #Holocaust #Studio-Libeskind #Rijnboutt   #Amsterdam #Netherlands
Cite: "Public Space at Dutch Holocaust Memorial of Names / Rijnboutt + Studio Libeskind" 22 Sep 2021. ArchDaily. Accessed 9 Dec 2021. <https://www.archdaily.com/968809/public-space-at-dutch-holocaust-memorial-of-names-rijnboutt-plus-studio-libeskind> ISSN 0719-8884