Architect: Nomad Studio
Location: Philadelphia, United state
Year: 2021
The ephemeral installation, a miniature sculptural forest consisting of more than 1,200 forestry seedling kokedamas nested within an inverted dome carved out from a fragile and intricate metal network.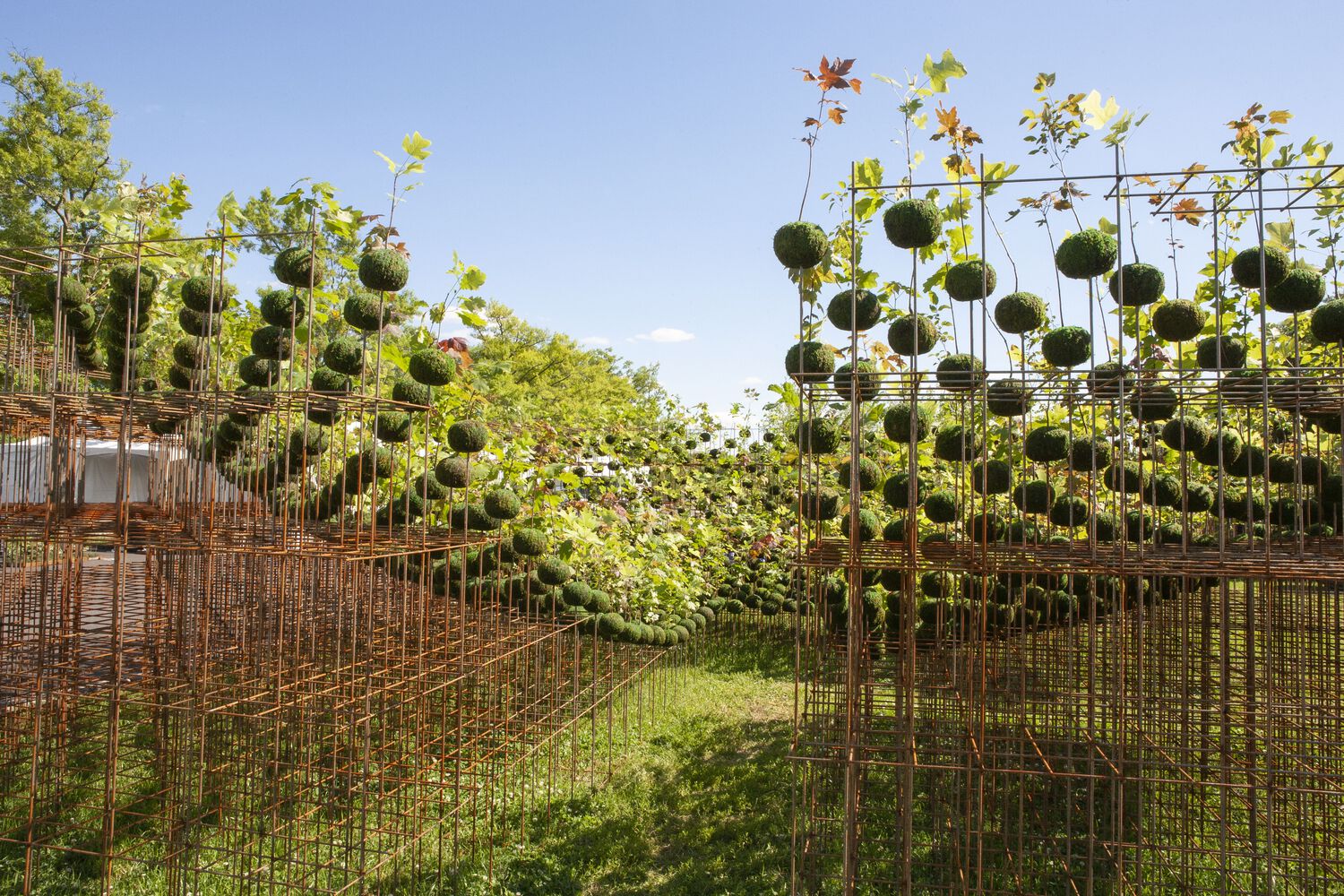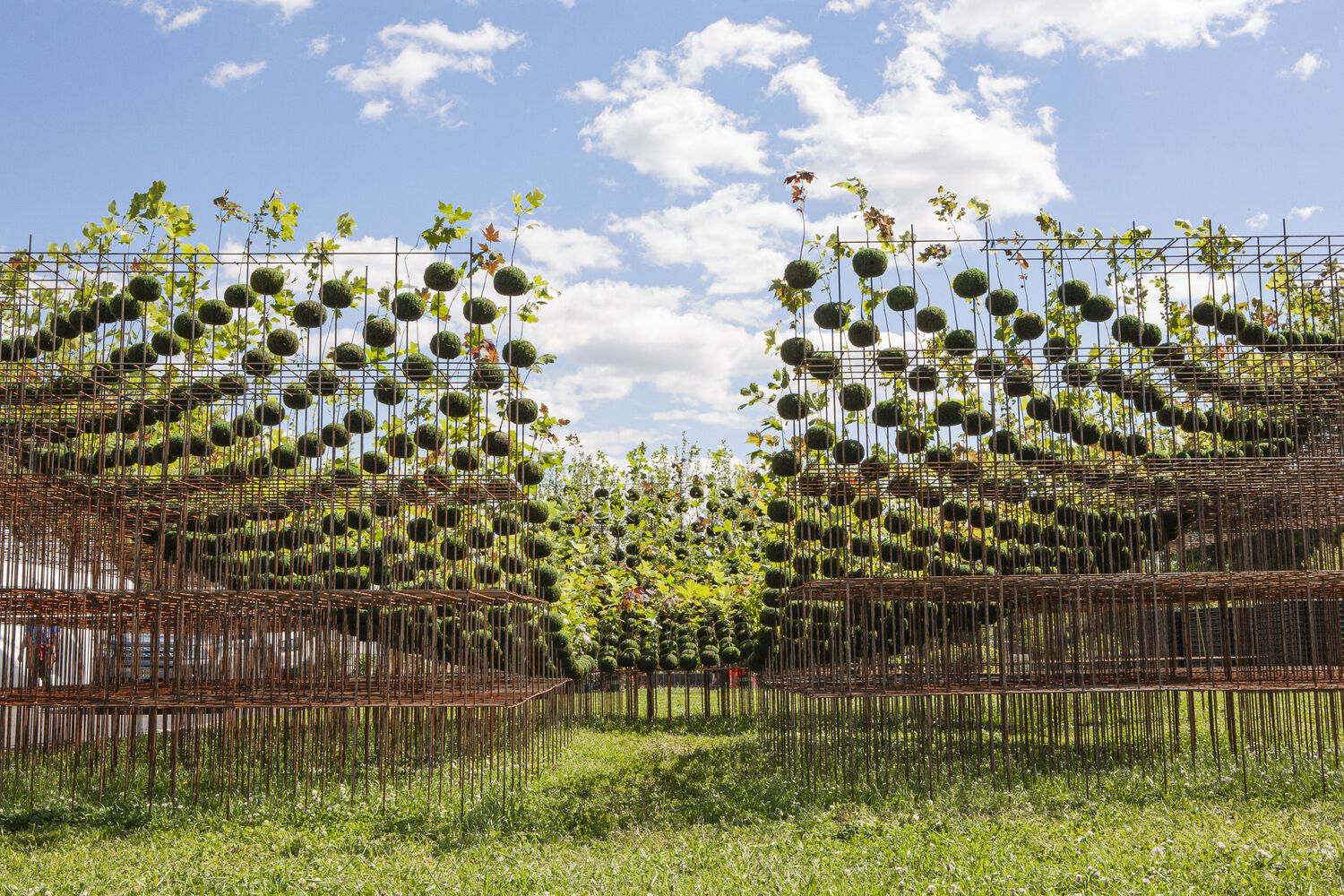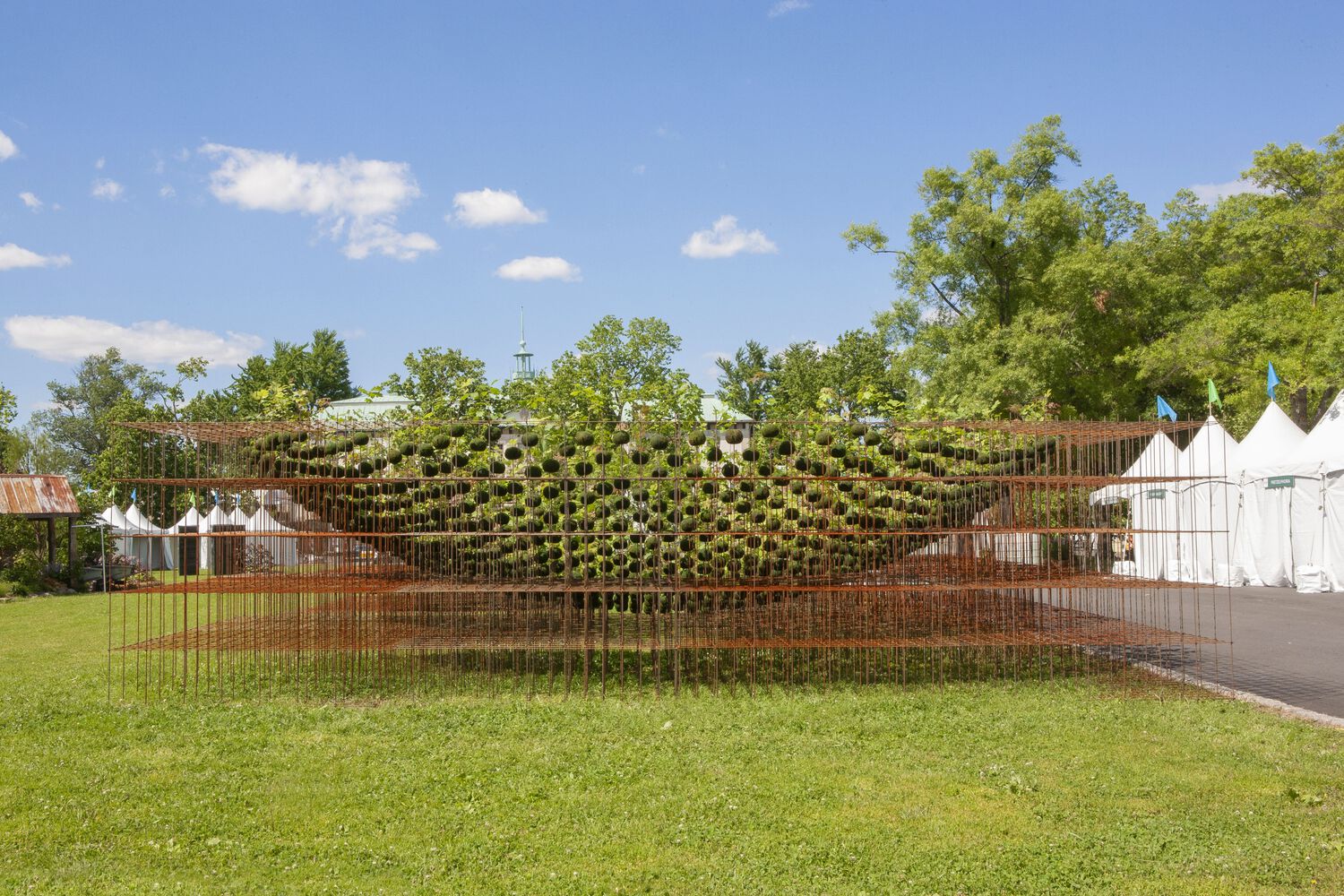 Hundreds of seedlings displaying their intimate relationship with soil supported by a 7.5 feet high three-dimensional metal structure. This assemblage has been woven with steel inviting the contradictory blend of strength and delicacy that is implicit in all living networks.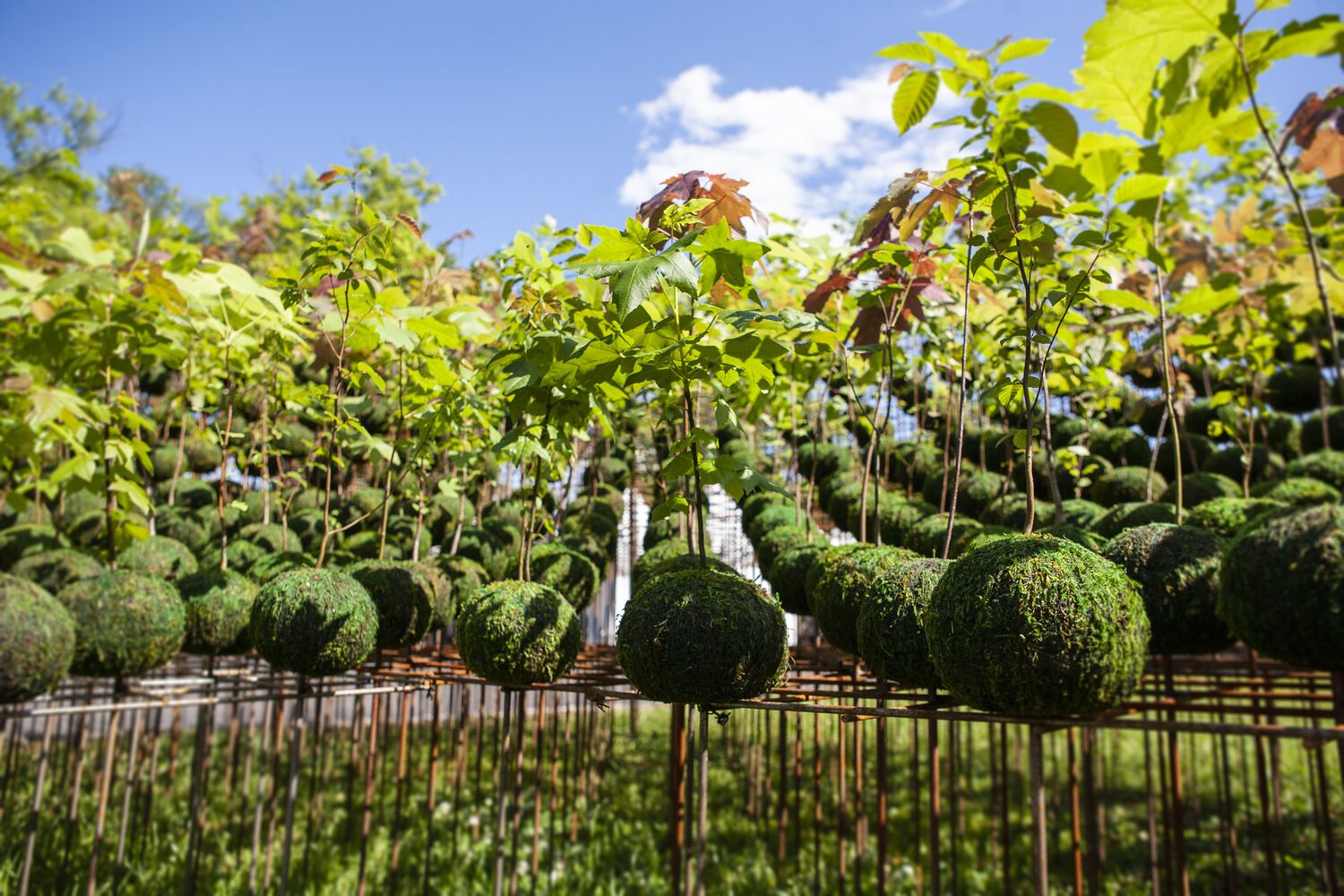 This stimulating sculptural micro-forest focuses on the fact that soil is one of the key habitats of the planet which too often is undervalued despite being indispensable.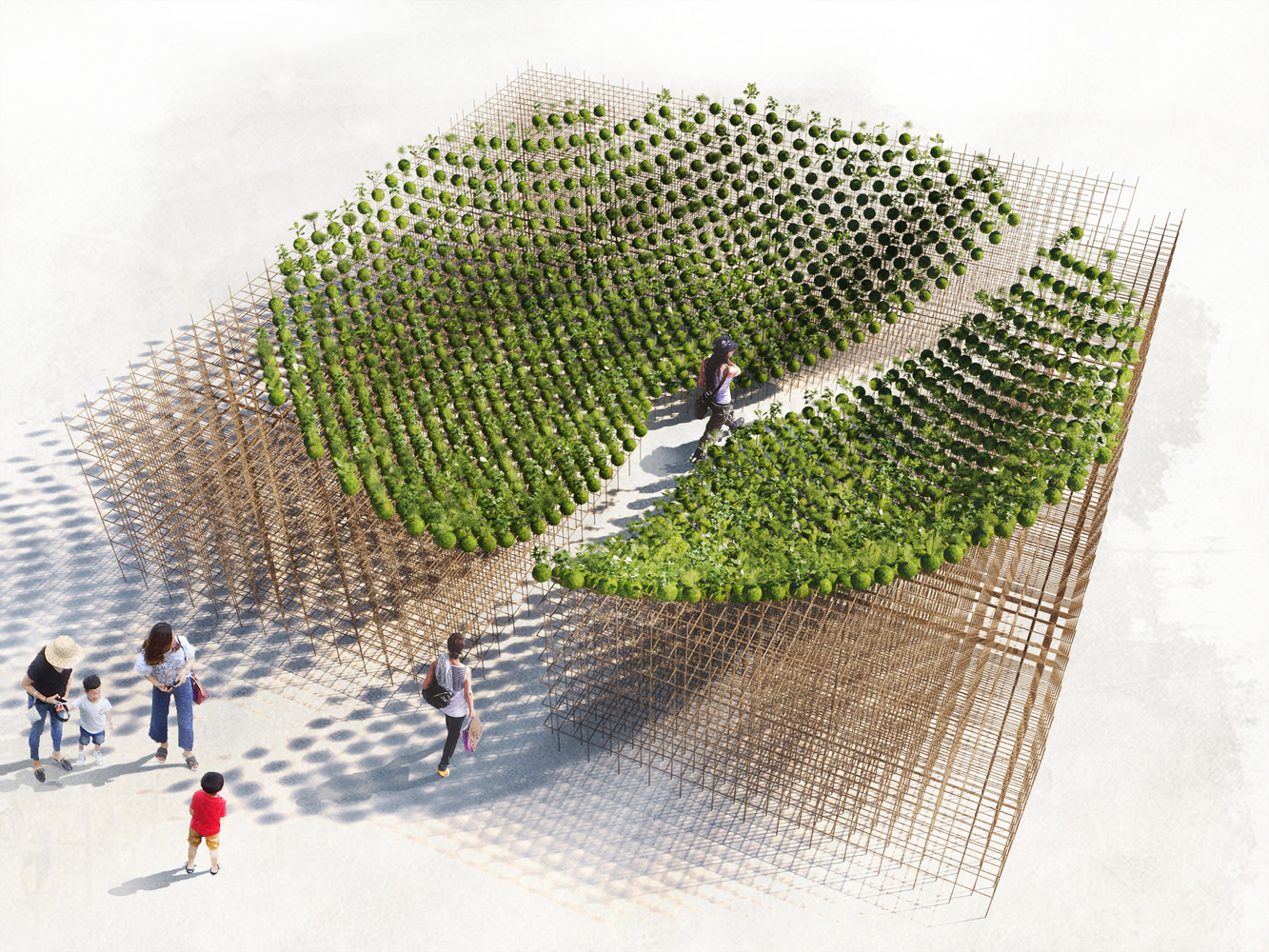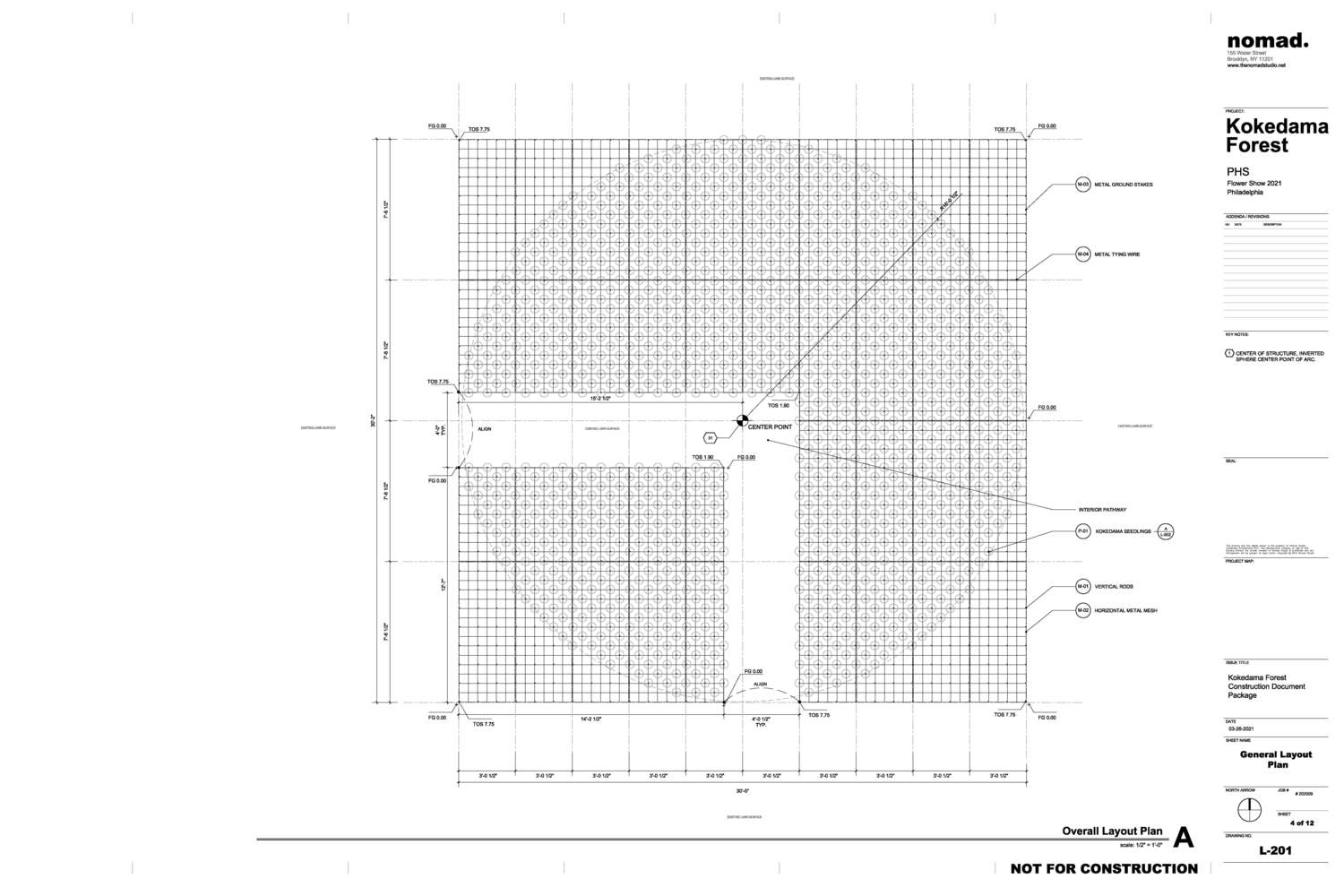 Cite: "Kokedama Forest Installation / Nomad Studio" [Instalación Kokedama Forest / Nomad Studio] 17 Jun 2021. ArchDaily. Accessed 10 Dec 2021. <https://www.archdaily.com/963503/kokedama-forest-installation-nomad-studio> ISSN 0719-8884