Architect: Jenny Sabin Studio's Light-Capturing
Location: New York, USA
Year: 2017
Lumen presents a luminous shelter intertwined. A stretchy masterpiece made of robotically strewn textile canopies Lumen is a sustainable shelter, sprinkling mists by the day and glimmering at night.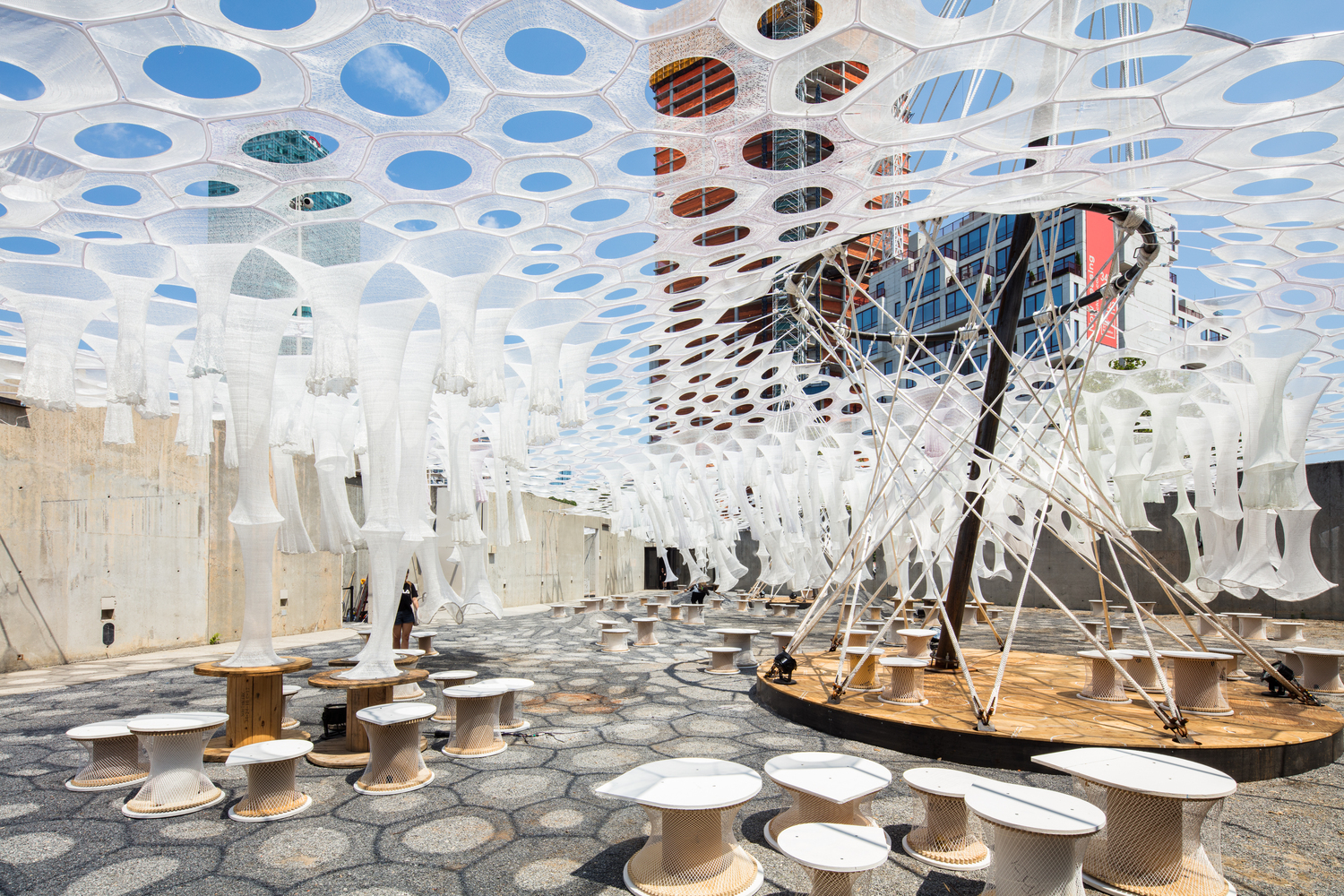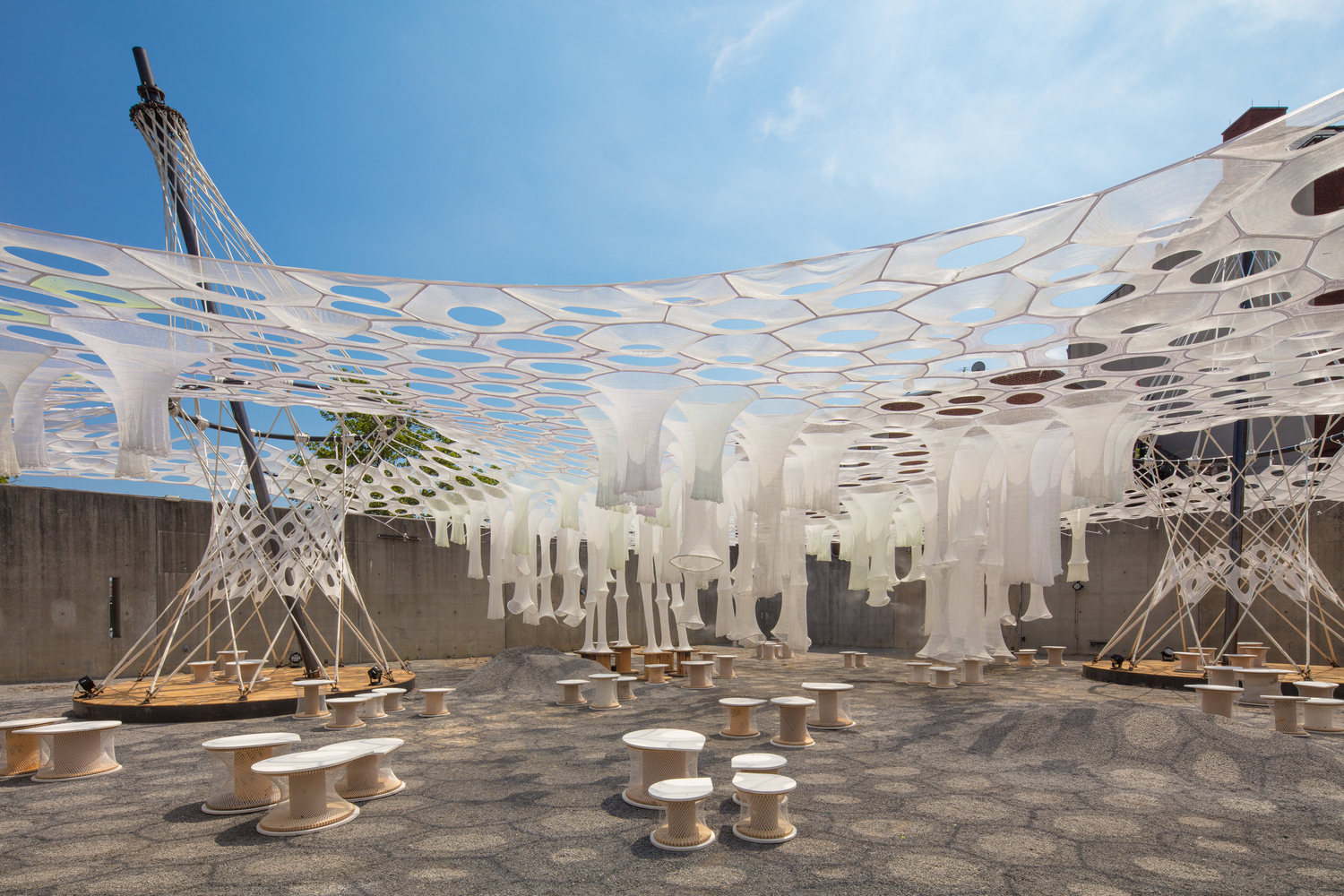 The design team inculcated recycled photo-luminescent textiles that imbue solar energy and yield luminosity. The ceremonious spectacle illumes in hues of blue, pink and purple, exhibiting an ecstatic ambience in its abode.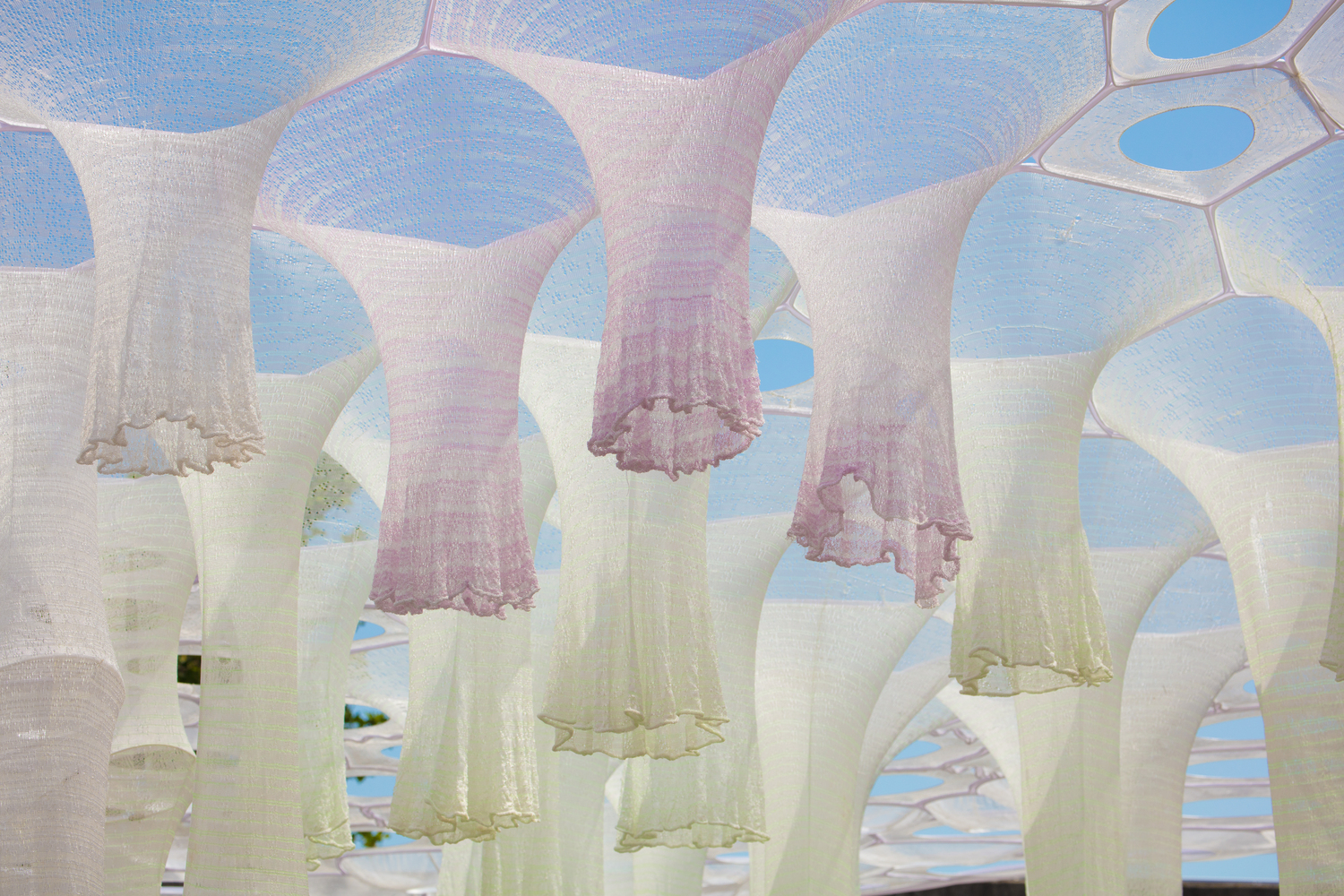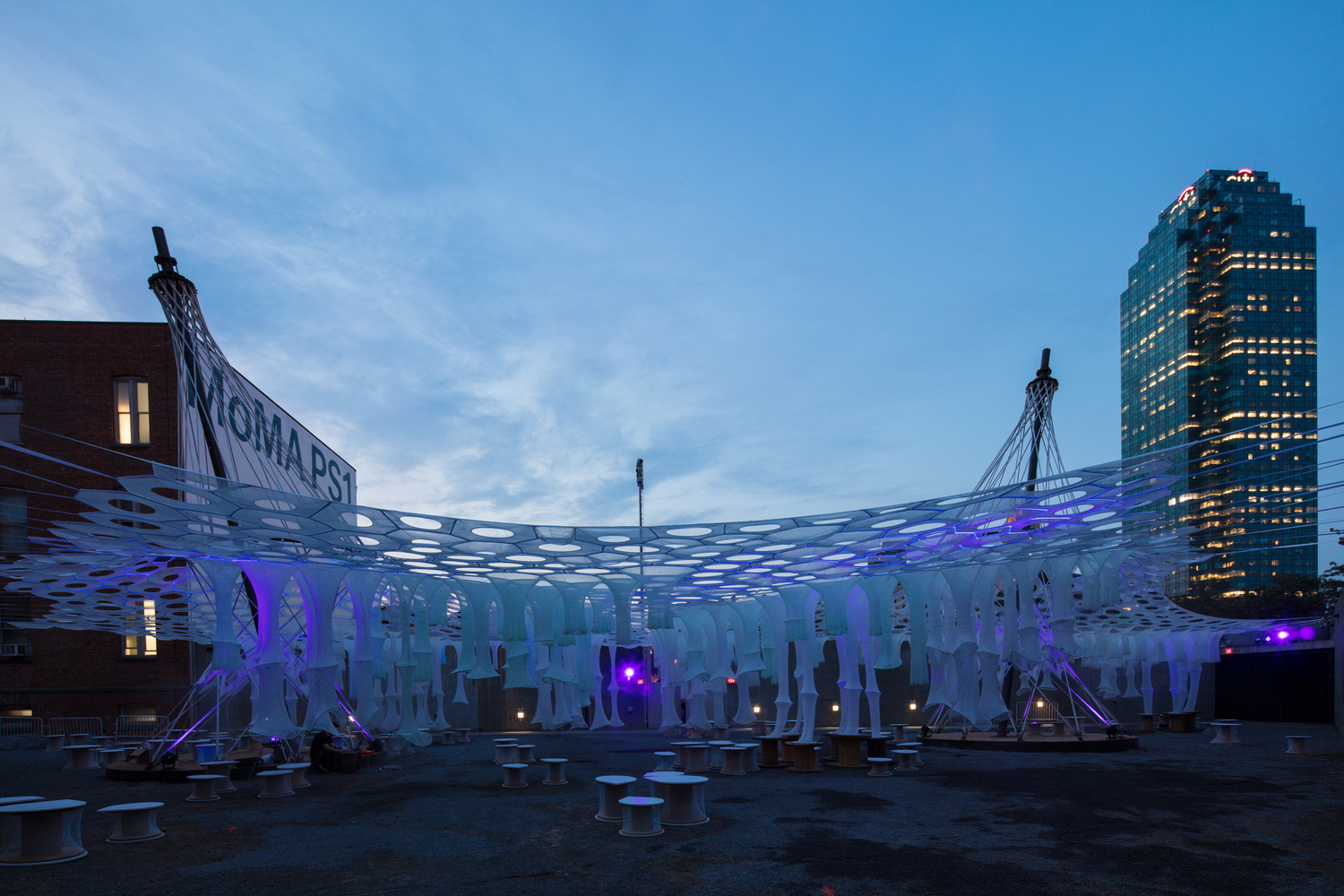 With innovative construction and design processes borne from a critical merging of technology and nature to precise attention to detail at every scale, Lumen will no doubt engage visitors from day to night in a series of graduated environments and experiences.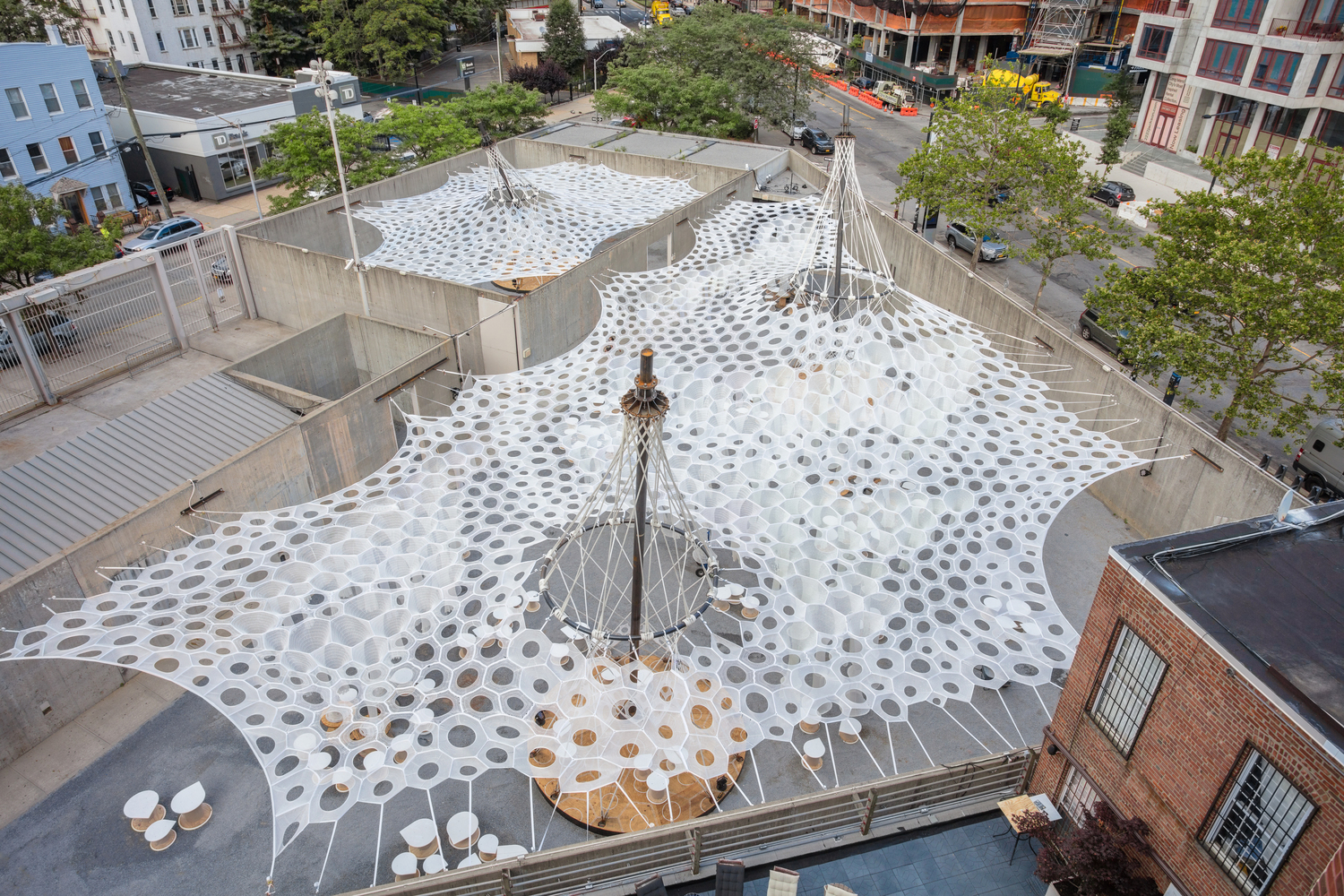 Cite: Patrick Lynch. "Jenny Sabin Studio's Light-Capturing "Lumen" Installation Debuts at MoMA PS1″ 30 Jun 2017. ArchDaily. Accessed 9 Dec 2021. <https://www.archdaily.com/874661/jenny-sabin-studios-light-capturing-lumen-installation-debuts-at-moma-ps1> ISSN 0719-8884