Architect(s): Marc fornes  / Theverymany
Location: El Paso, Texas
Year: 2018
Marquise is a spatial entry structure for El Paso's Westside Natatorium. A visual icon and architectural threshold, the lightweight aluminum structure transforms the approach and experience of this new public building.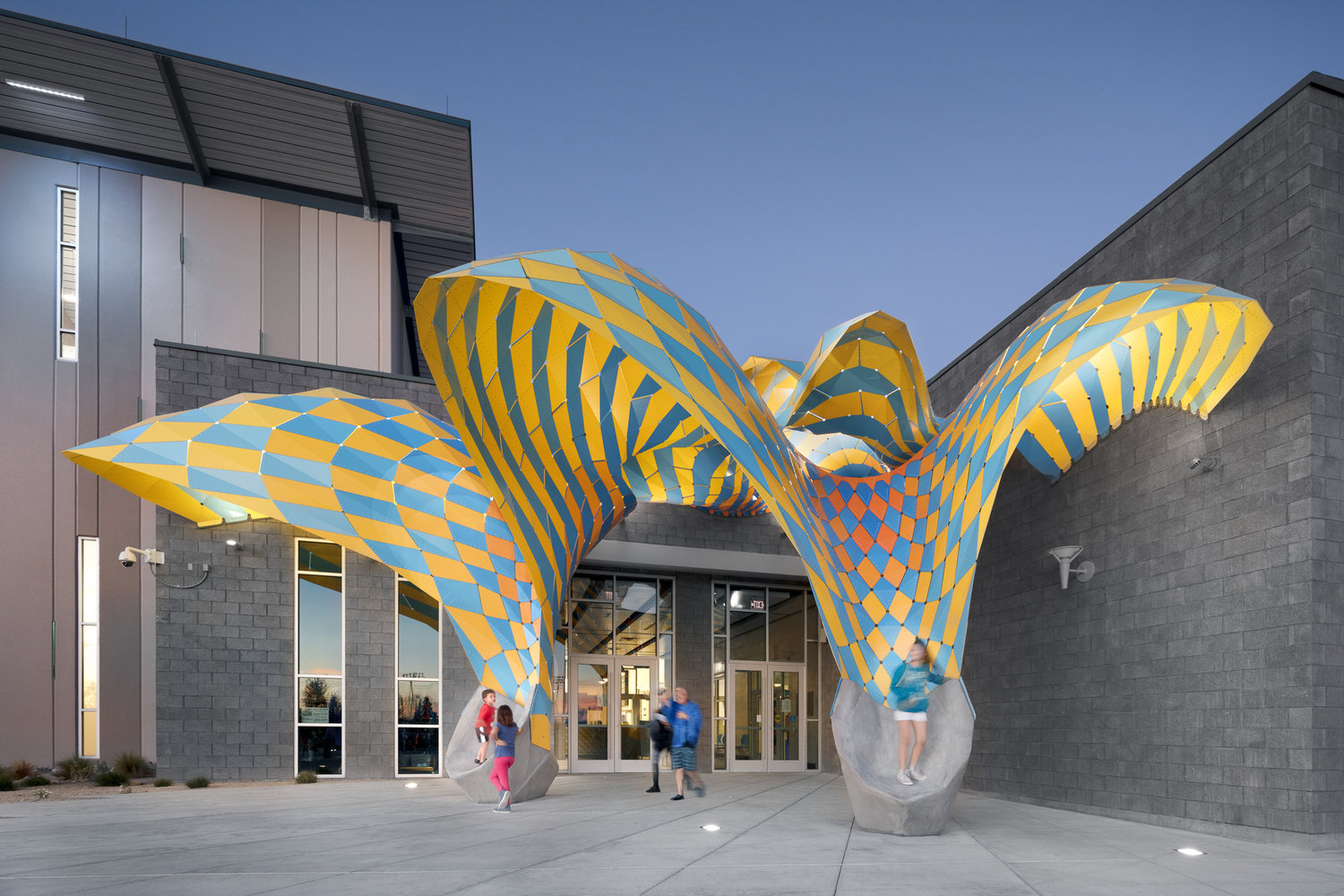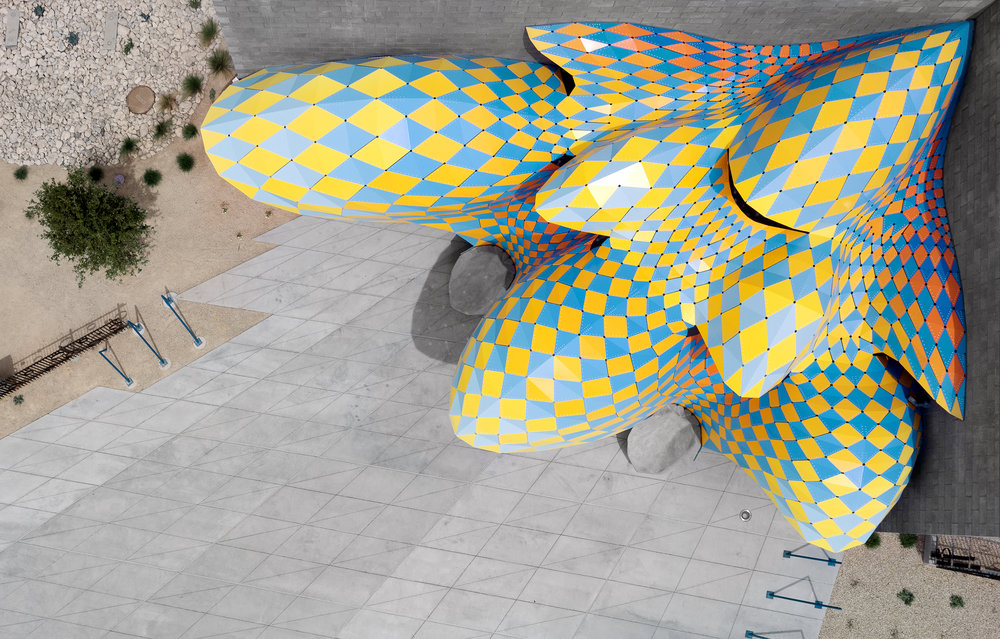 Gridded curvilinear panels comprise the brightly-colored canopy and as well its self-supporting structural system.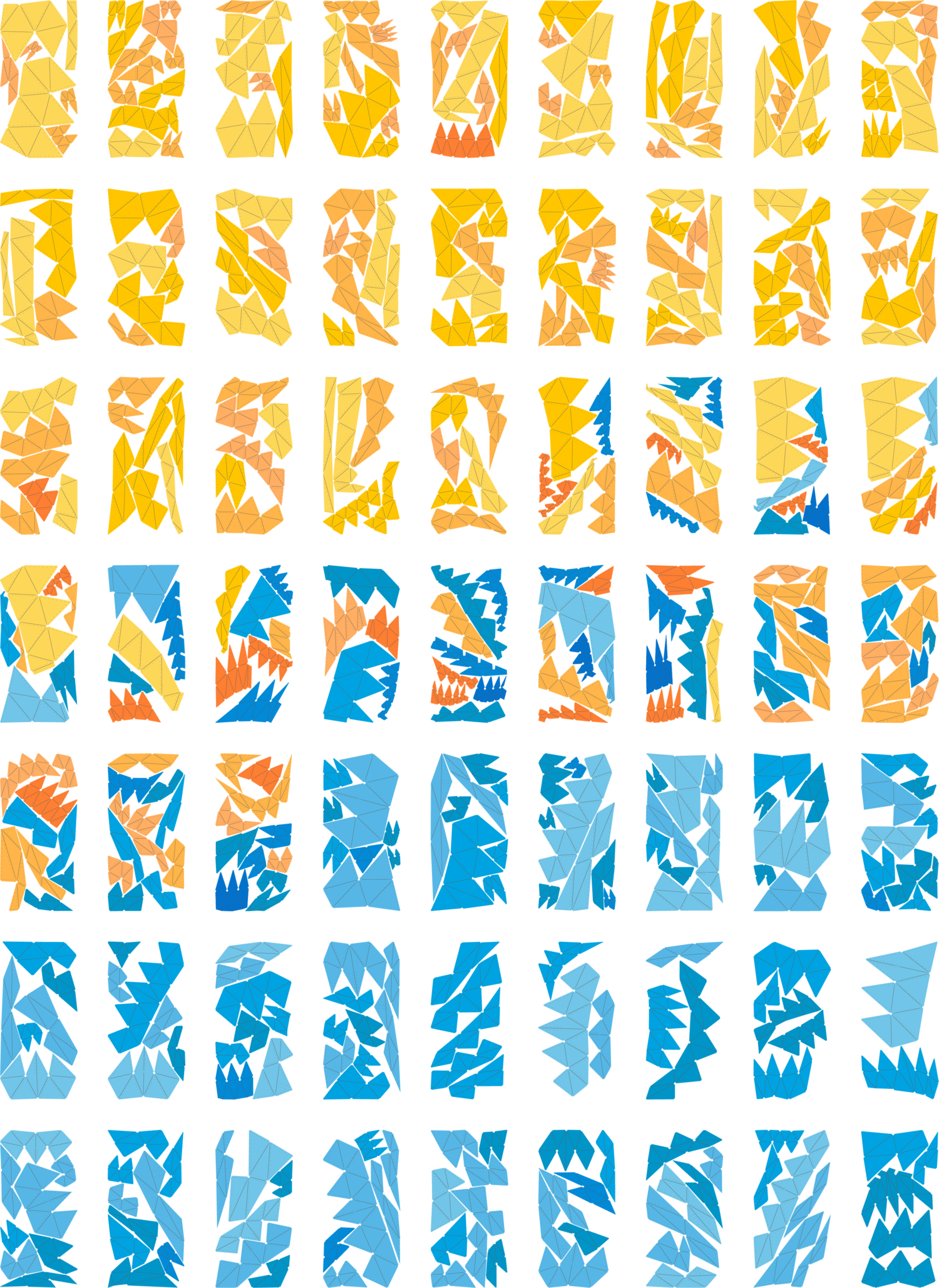 A two-way Cheshire gradient in deep blues and warm yellows alternate graphically to emphasize the sweeping surfaces.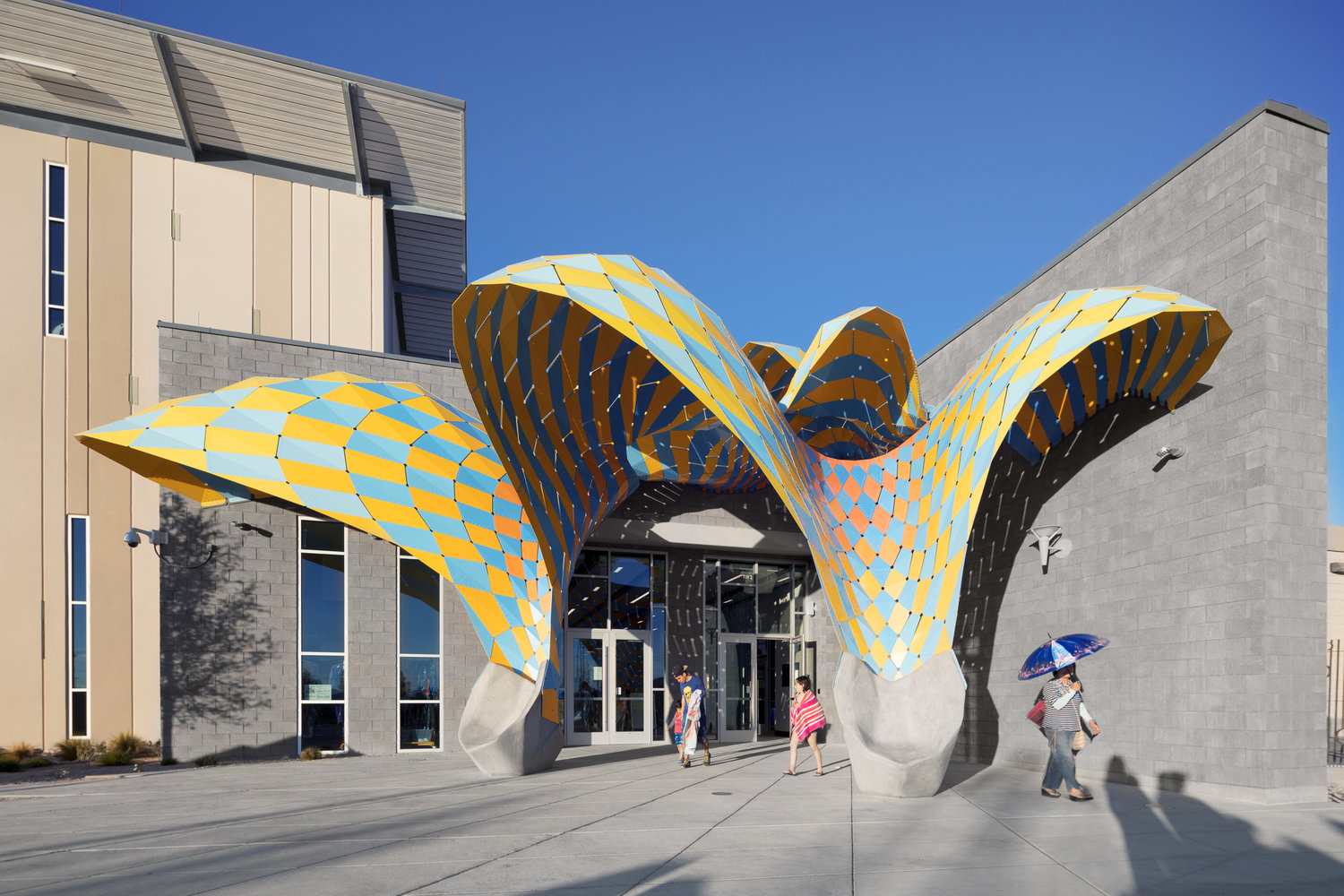 Seemingly inflated by the wind, as a tent or sail, the ultra-thin surface billows up from the ground, where it forms two contiguous seats: cast in place concrete elements that inherit the compound curvature of the faceted but flowing surface.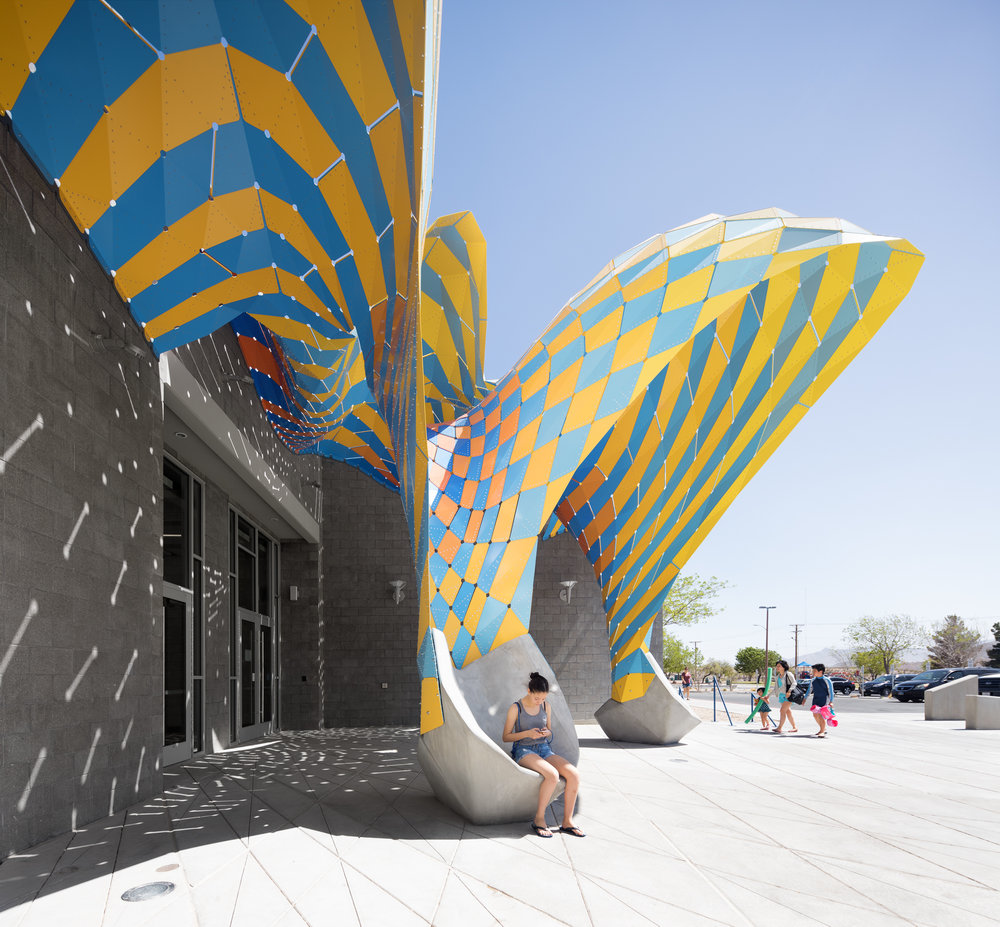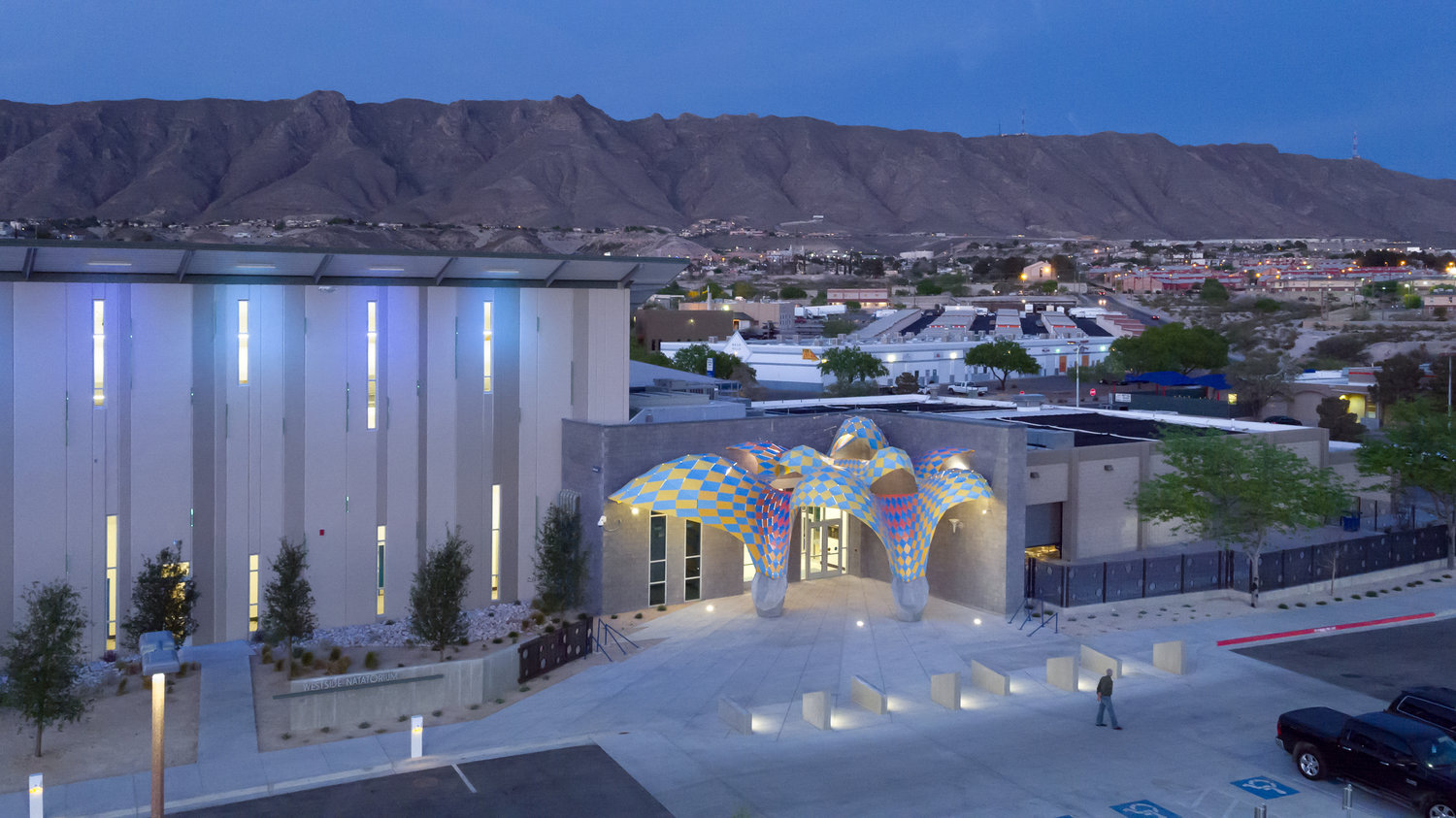 Cite: "Marquise / theverymany" 19 Oct 2021. Theverymany. Accessed 19 Oct 2021.<https://theverymany.com/canopy-el-paso-tx-1>