Architect: ATELIER XI
Location: Jiaozuo, China
Year: 2020
In the beginning, the architect received the original commission to design a 300-square-meter public building in Xiuwu, Henan. The architect came up with a proposal to divide one building into a series of miniature facilities in different locations so as to better serve local communities.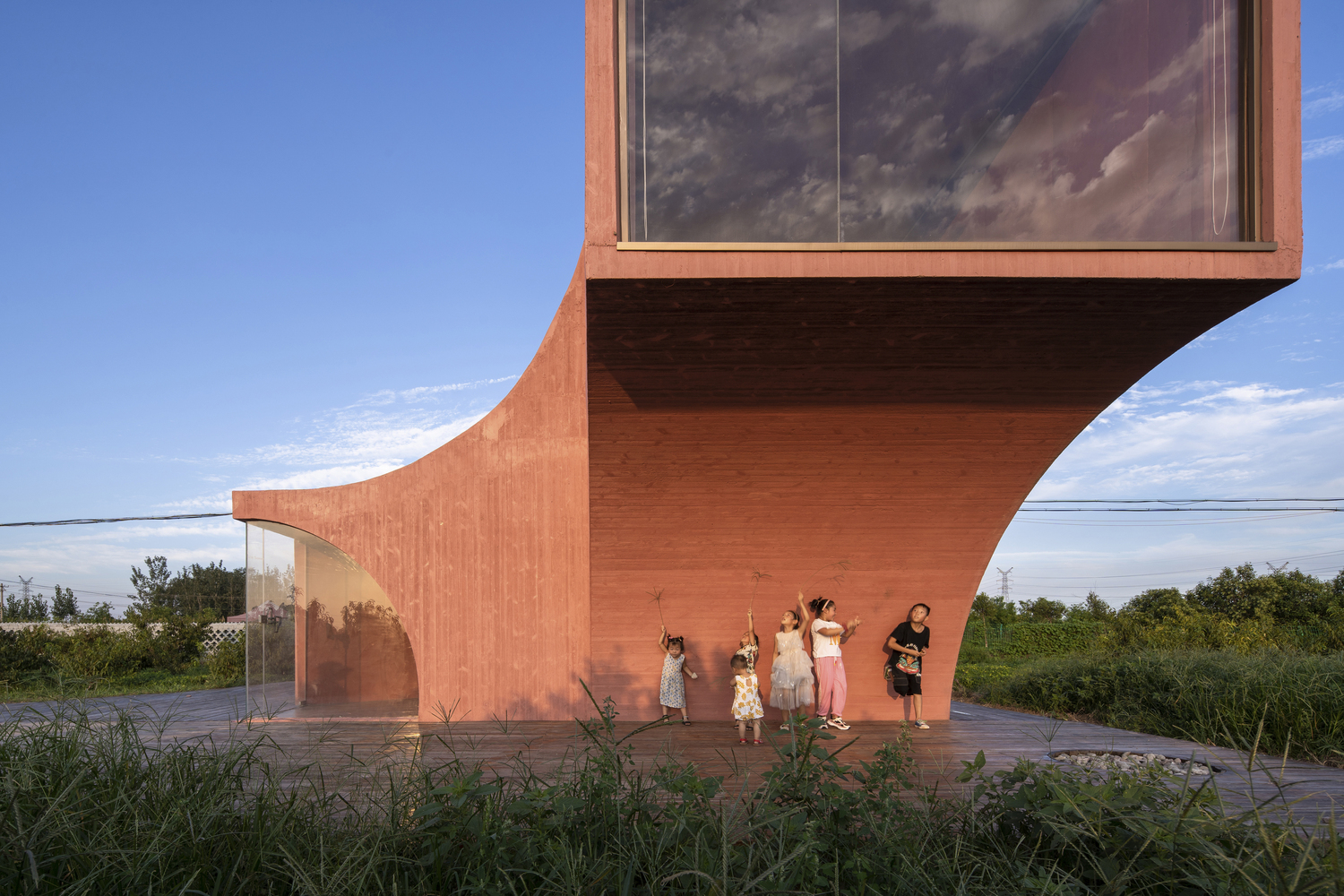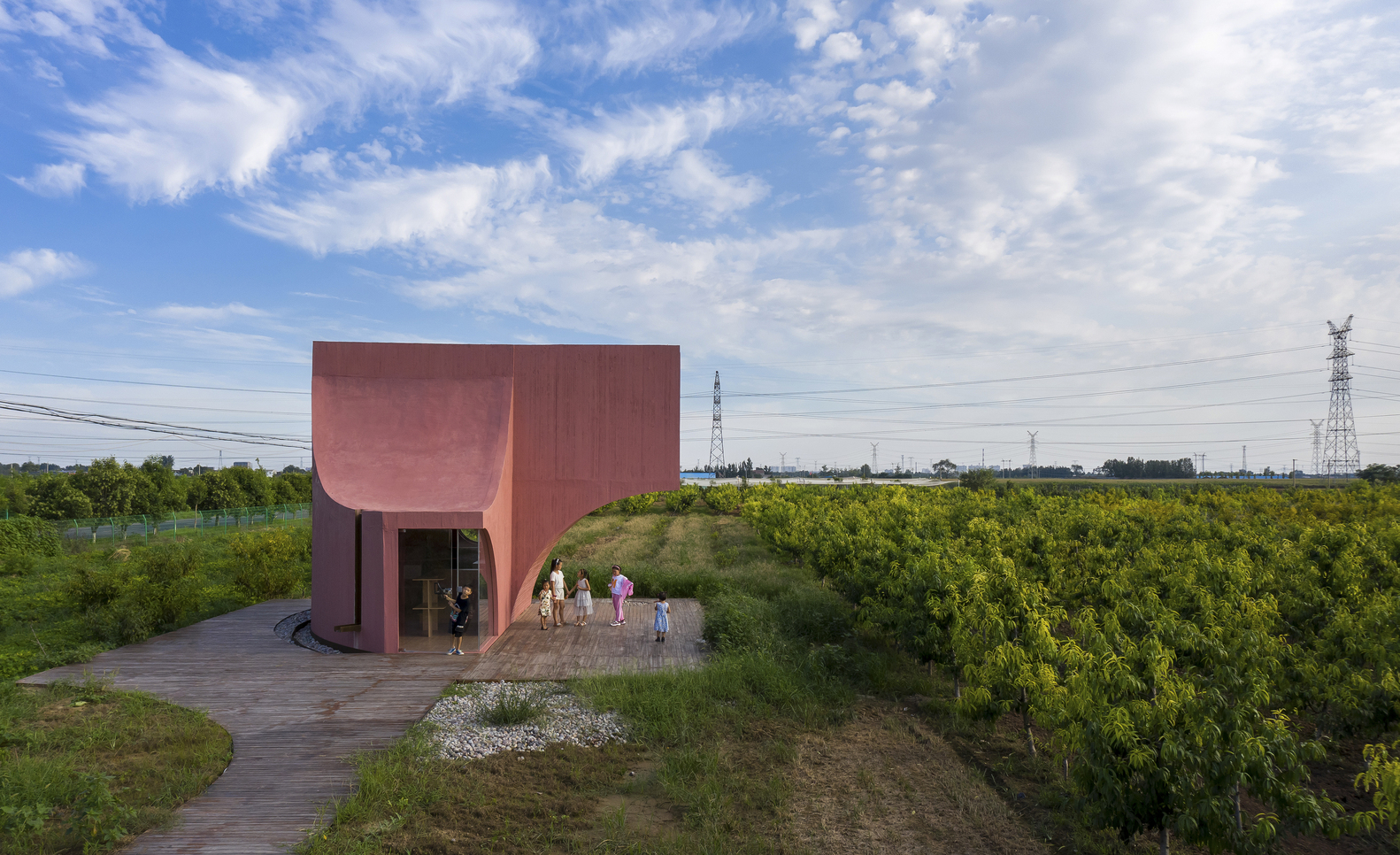 Through these minimal architectural investments, the project aims to inspire sensibilities of local residents, to help them enjoy and rethink life quality, as well as to alleviate isolation and poverty.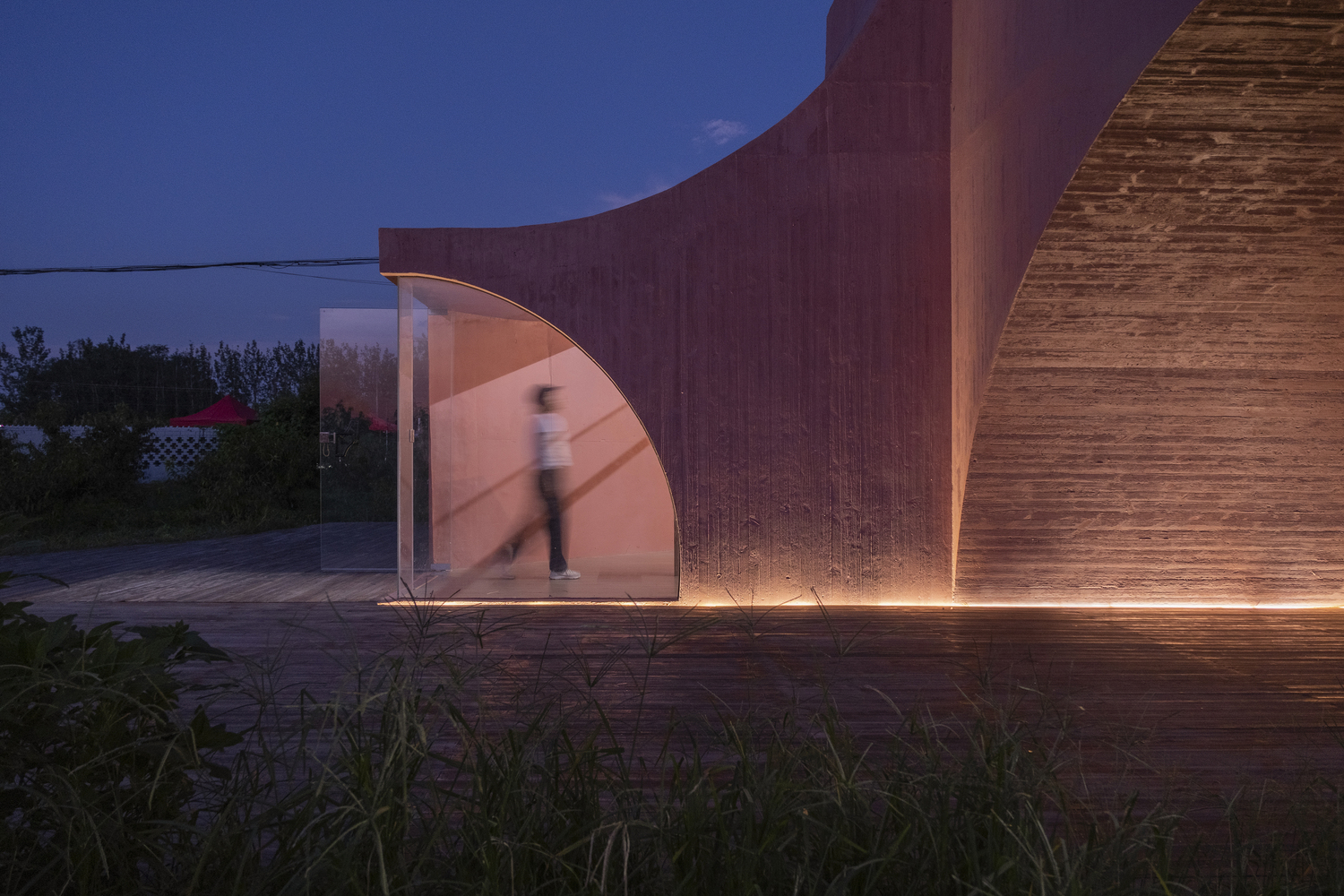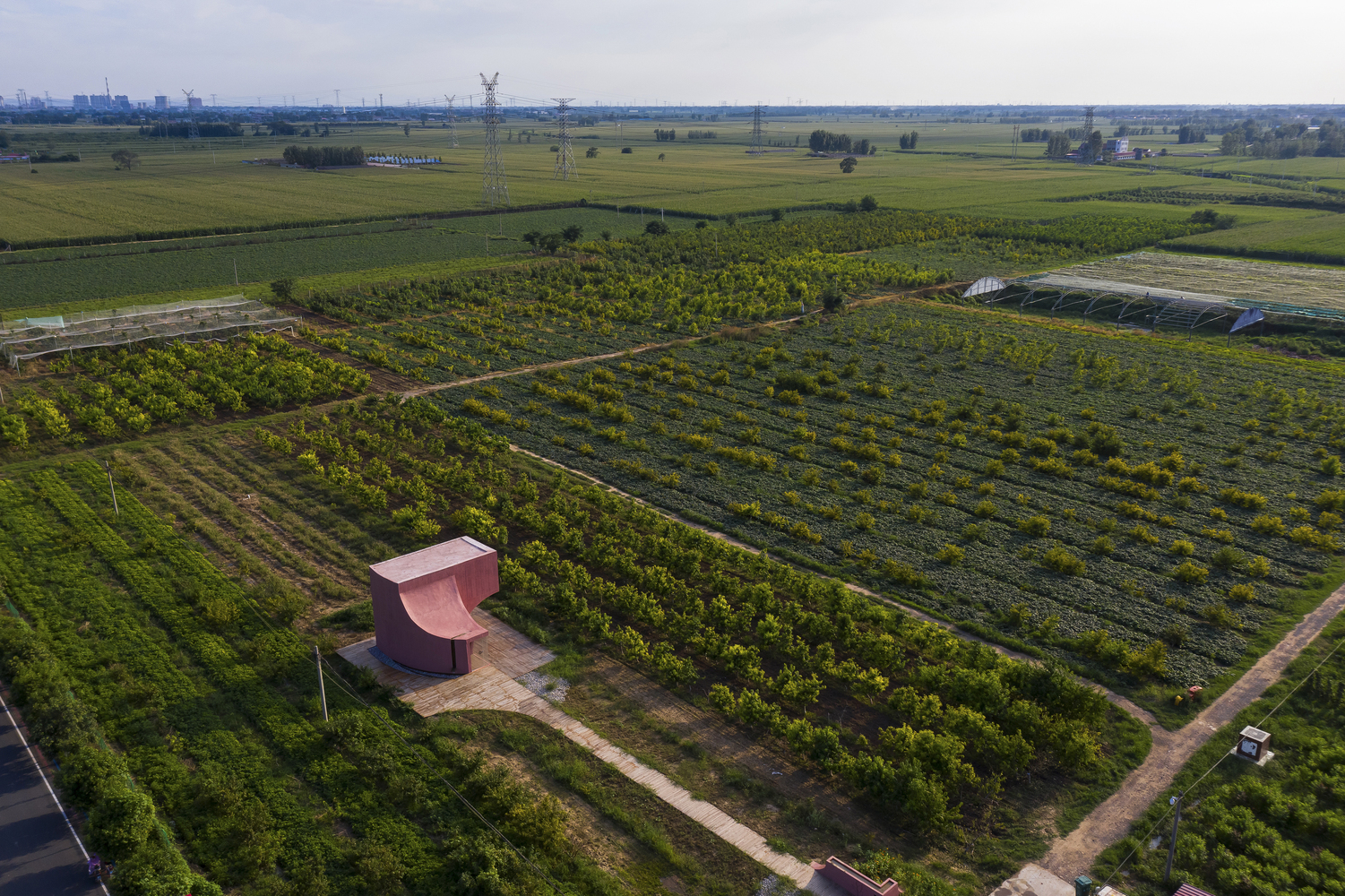 Impressed by the peach blossoms on the site during the first visit, the architect decided to coat the building with pink cast-in-place concrete. In early morning, at noon, dusk and night, the pink concrete wall reveals different colors and qualities based on the changing light conditions.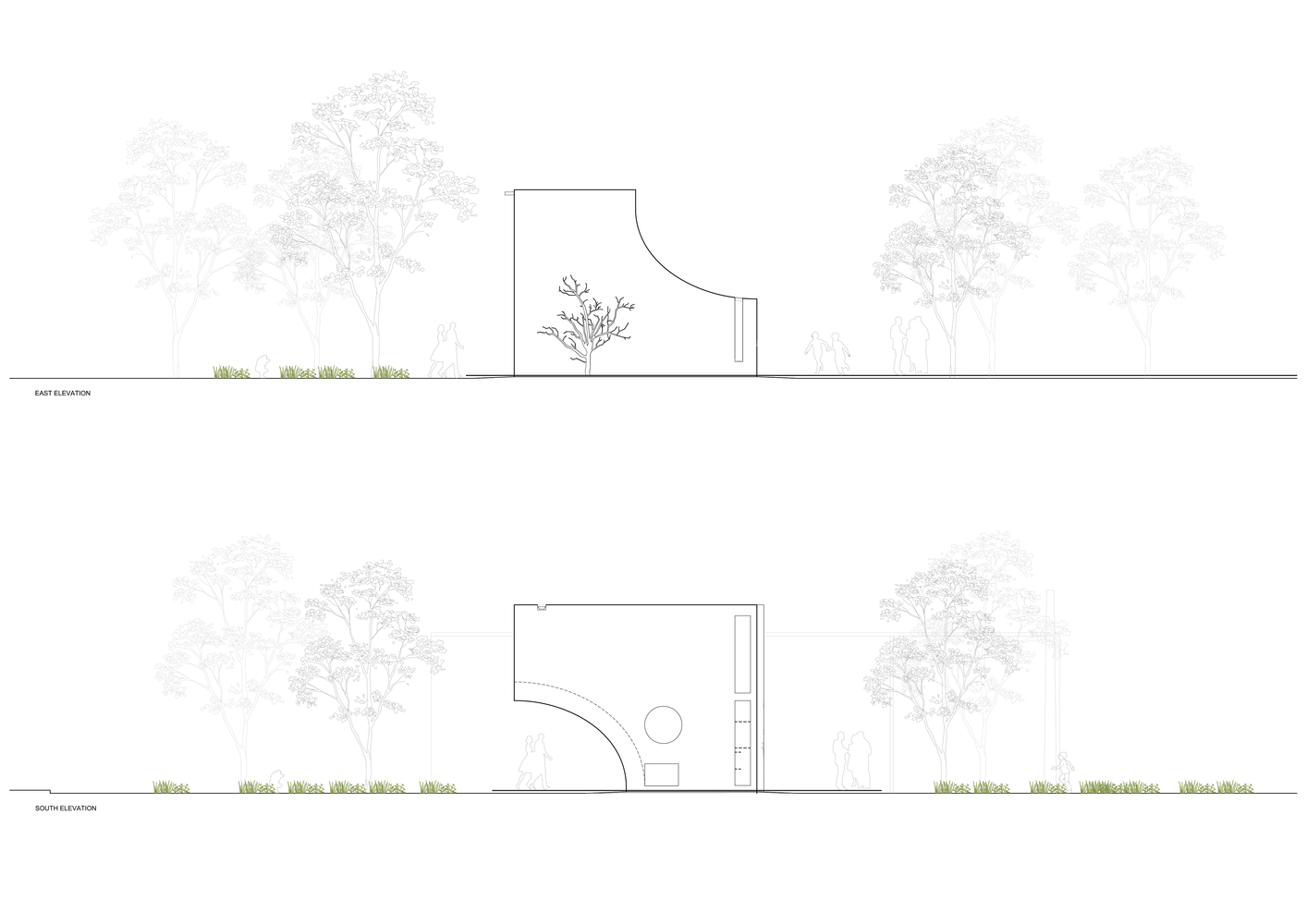 In the Peach Hut, all windows are of diverse shapes, responding to different views and light angles. For example, he large floor-to-ceiling window on the second floor allows viewers to watch the panoramic view of the farm.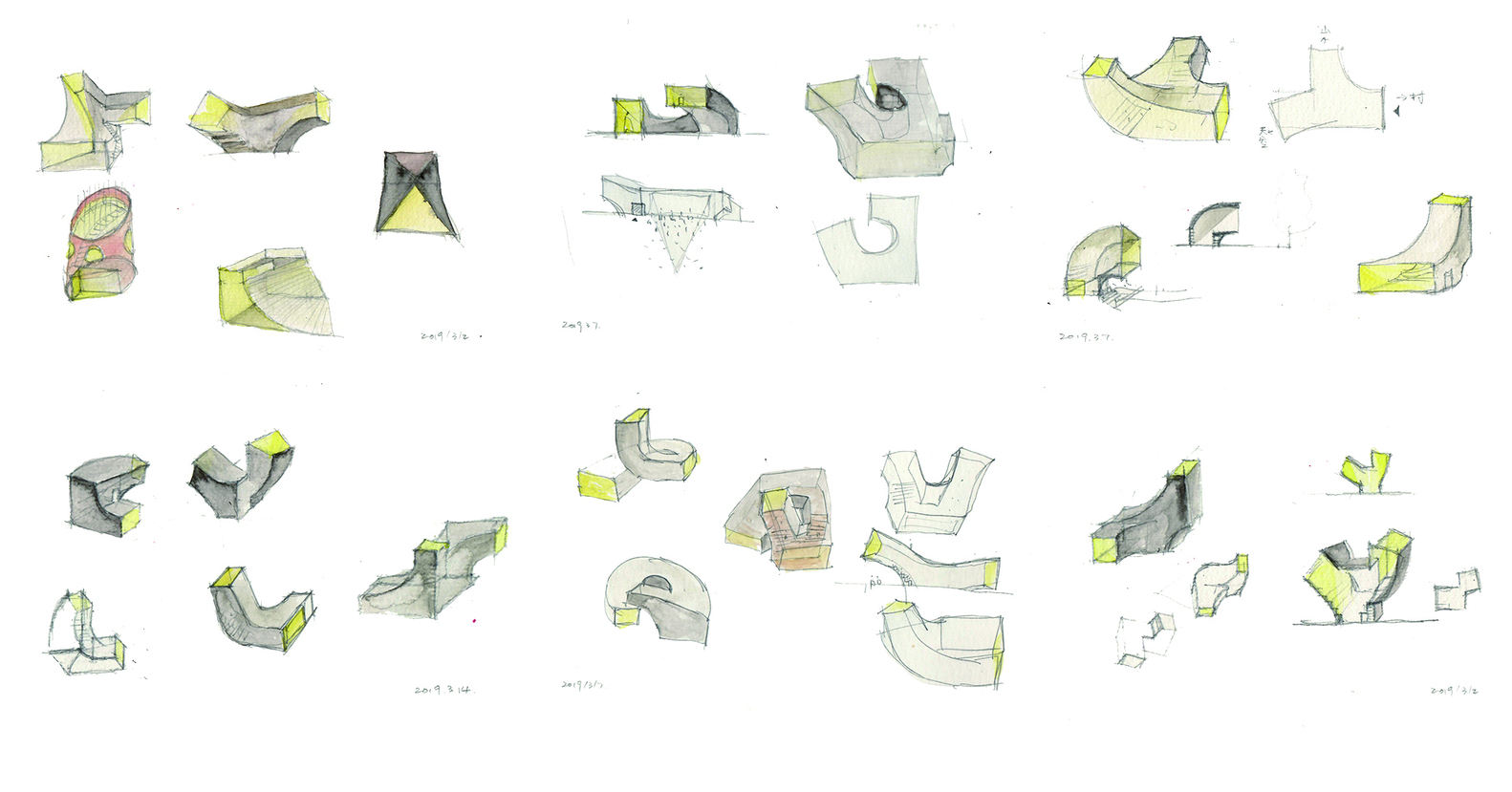 Cite: "Peach Hut Community Center / ATELIER XI" 01 Oct 2020. ArchDaily. Accessed 6 Dec 2021 <https://www.archdaily.com/948797/peach-hut-community-center-atelier-xi> ISSN 0719-8884