Architect: ATELIER DYJG + School of Landscape Architecture, Beijing Forestry University
Location: Nanning, China
Year: 2018
These quarries suffered blasting during the mining that caused fragmented surfaces and rugged landforms at the pit bottom. The site was strewn with dilapidated hills, towering cliffs, deserted land surfaces, bottomless ponds, piles of abandoned soil and gravel, rusty quarrying equipment, etc.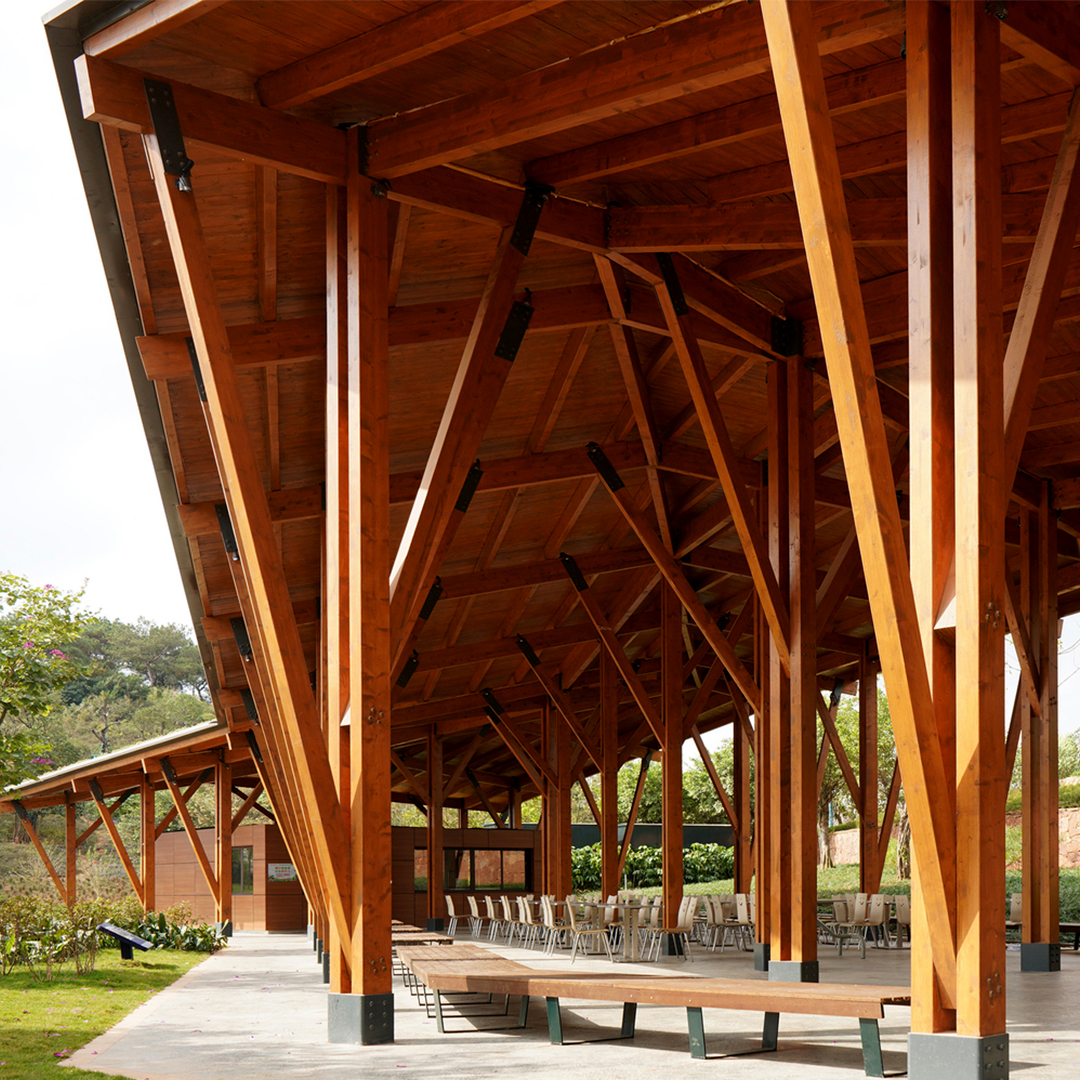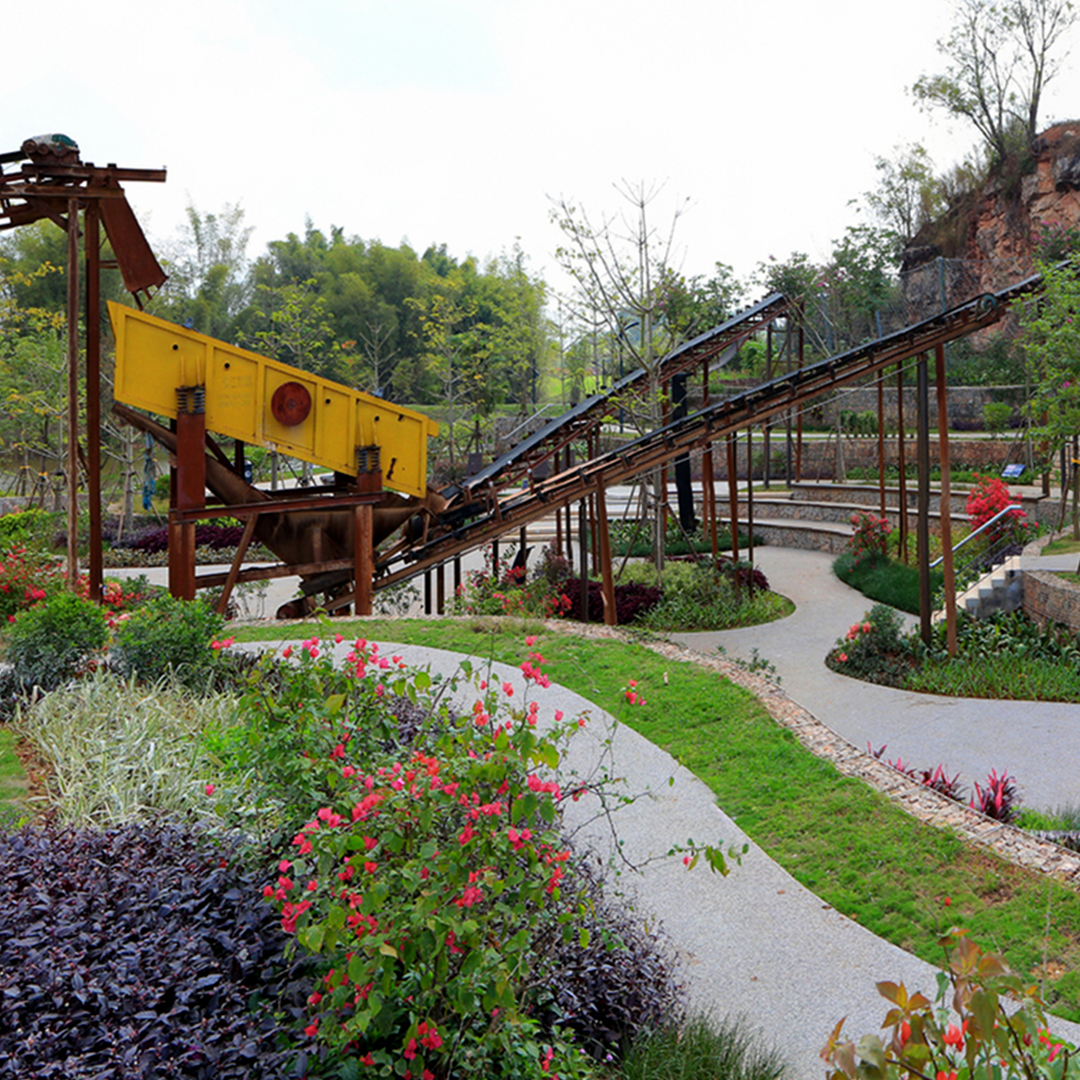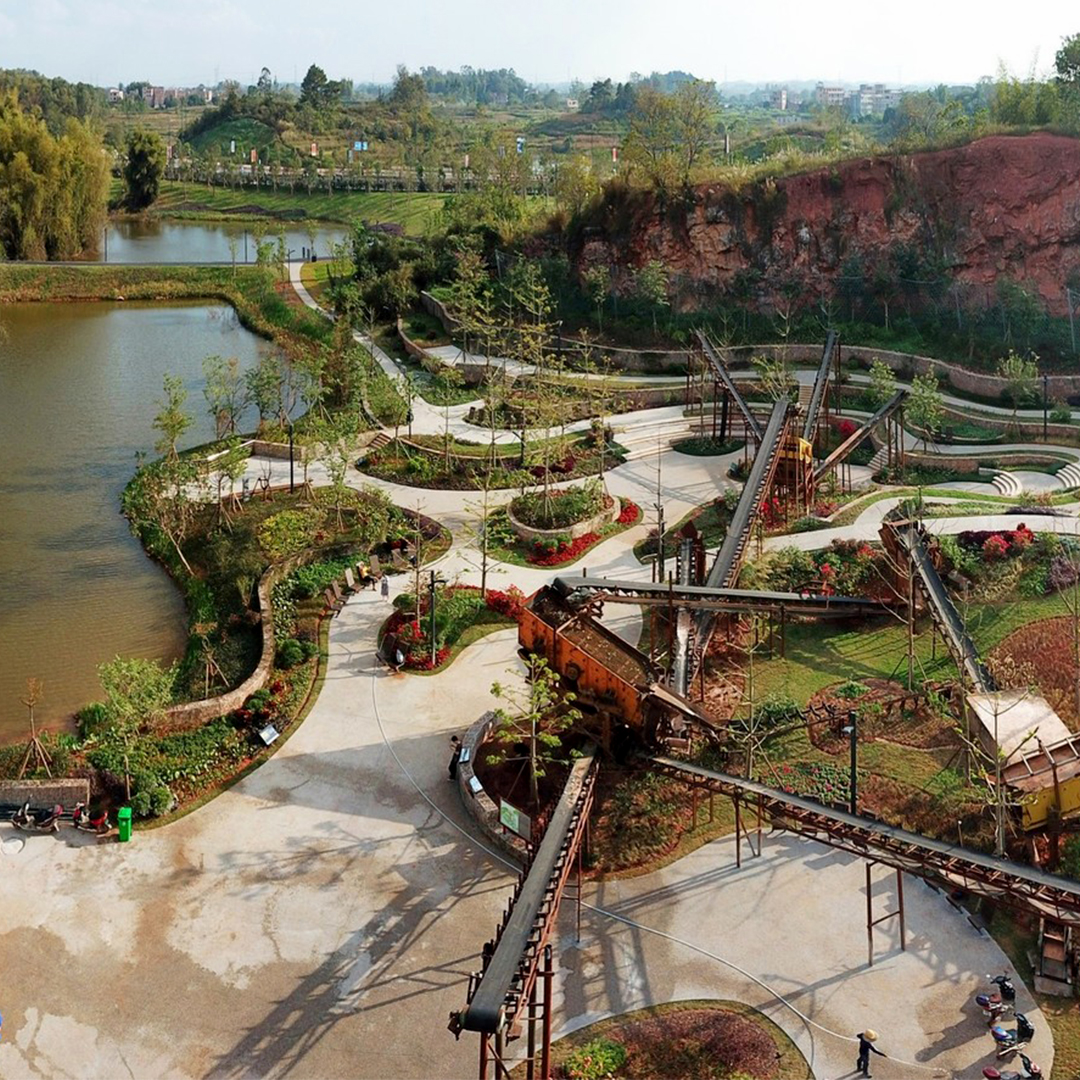 The project faces a series of huge challenges:
1. The quarries presented extremely complex landforms that imposed design challenges in accordance with current mapping images.
2. Water levels in the quarries were unstable. In fact, two of the quarries that stopped mining later showed sustained rising water levels. Very limited valid hydrological data were available.
3. The geological conditions of the quarries were complex and the cliffs were dilapidated. The possibility of collapse and rockfall present unpredictable safety risks.
4. The quarries' ecological environment was severely damaged and the restoration of vegetation was faced with great challenges.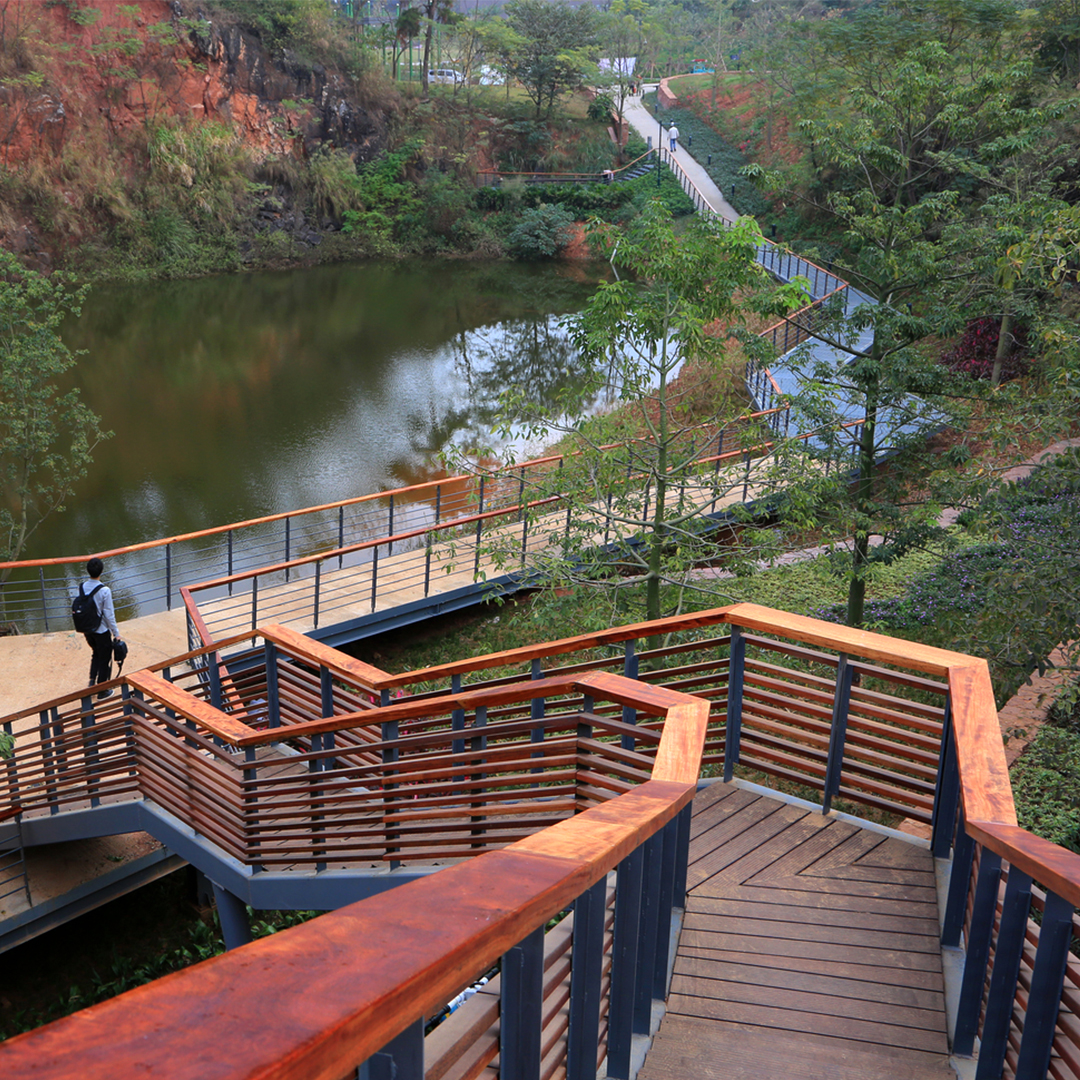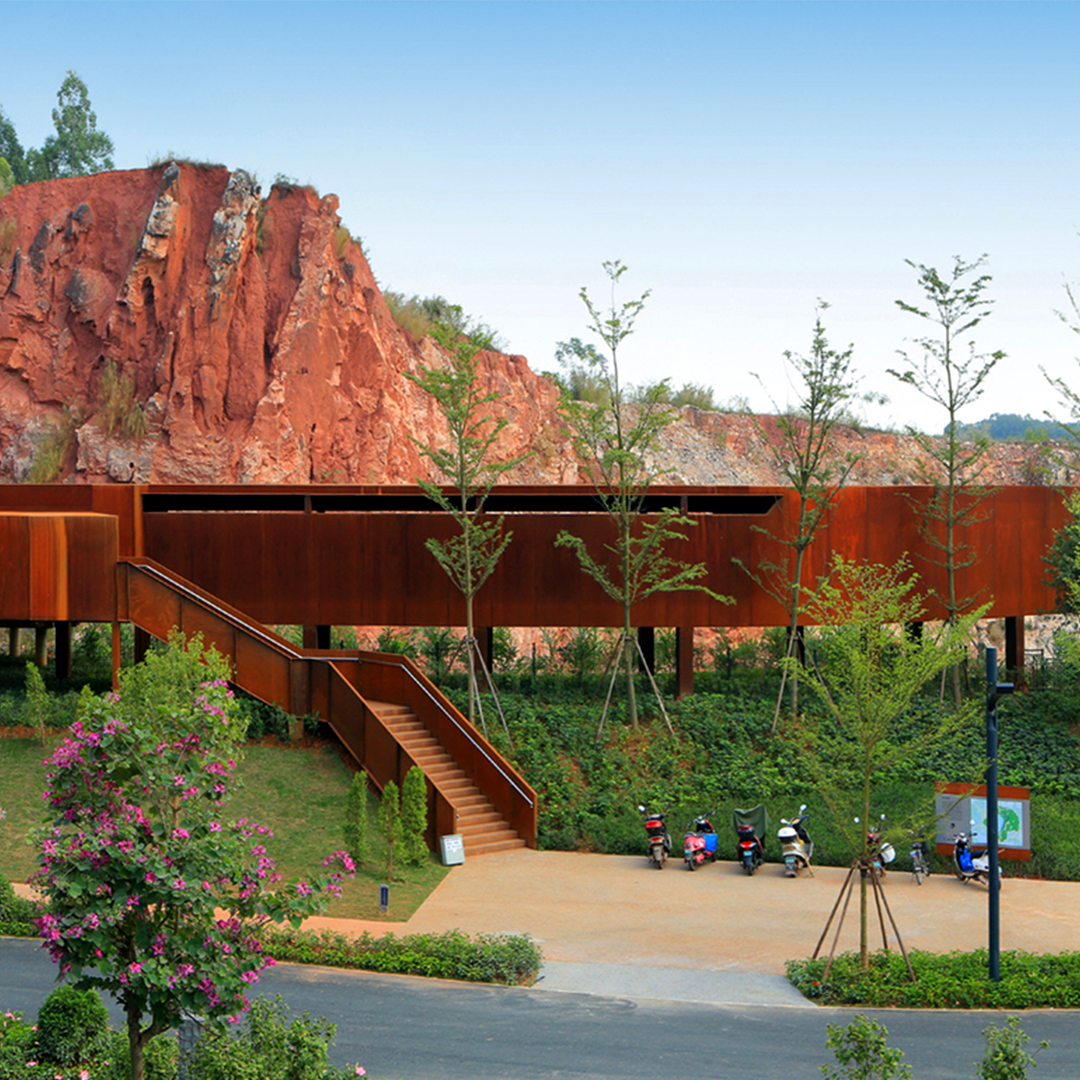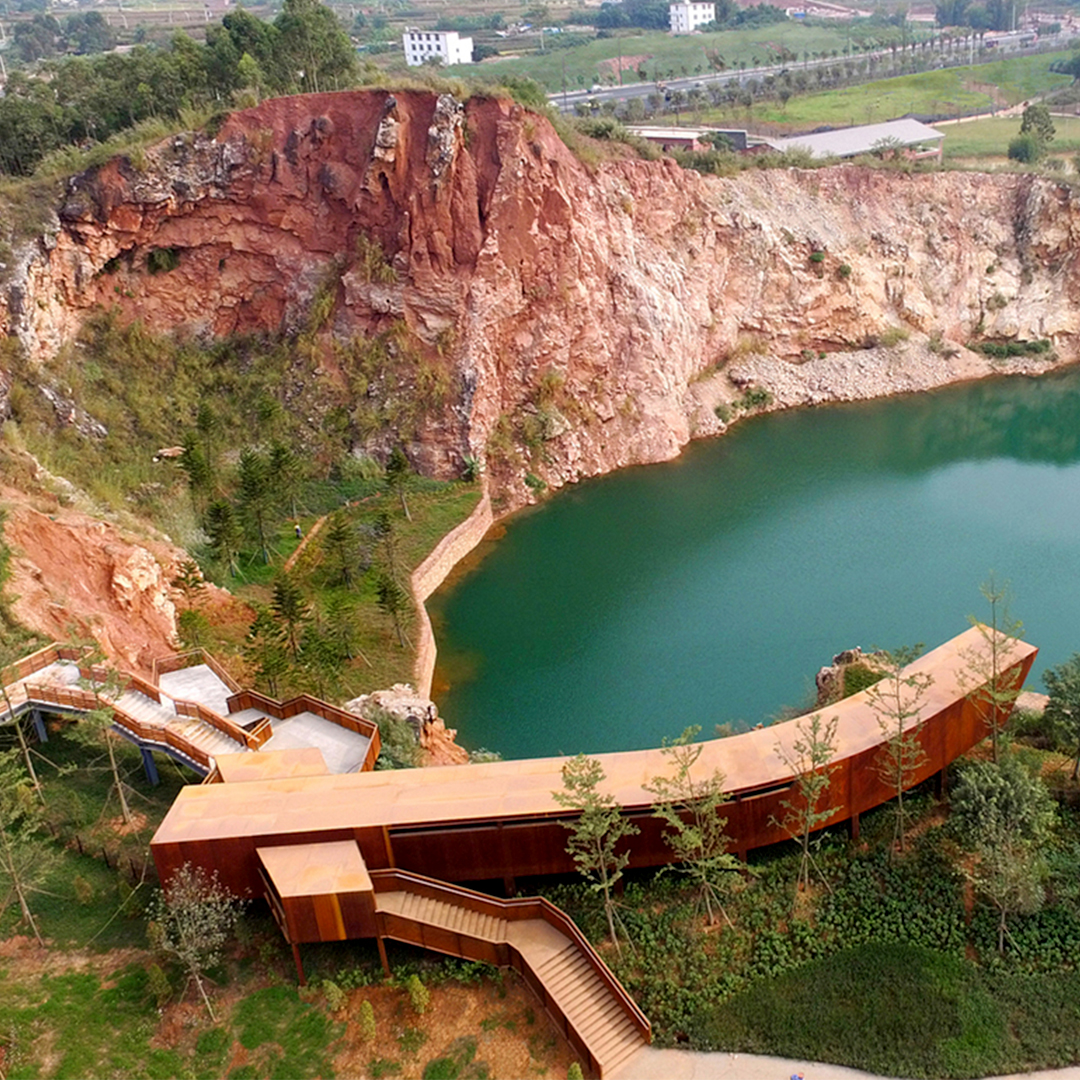 According to the different goals of vegetation restoration, the soil was introduced to earth up planting areas forming different soil thicknesses to create conditions for habitat restoration of the particularly large number of native plant species. Stones, gravels, mucks, and mining machines on the site are reasonably preserved and reused in the new landscape. Although similar in appearance, the quarries vary from each other greatly in terms of scale, space structure, and characteristics. Landscape architects adopted various methods of intervention and vegetation restoration that complement each quarry's distinctive qualities.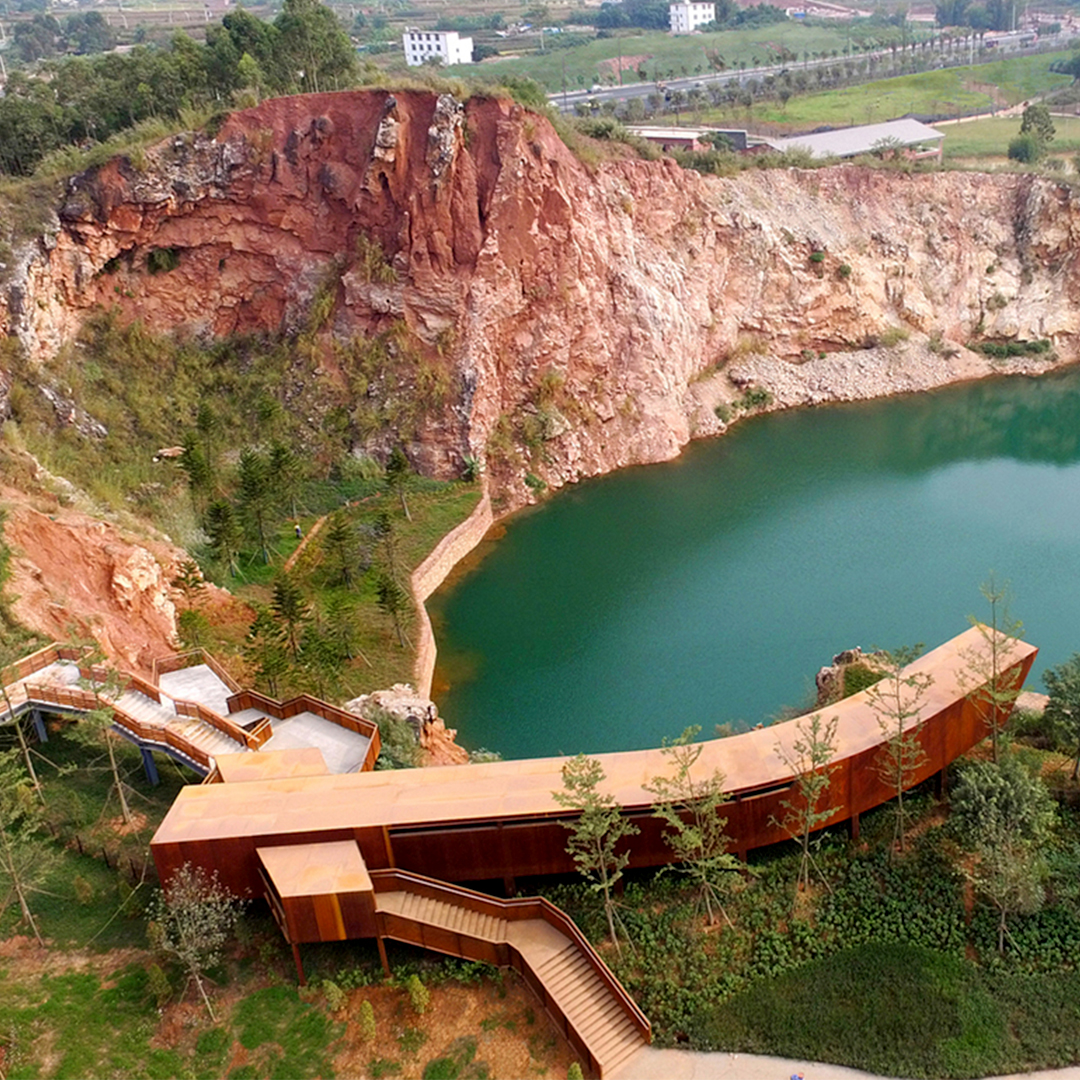 #
Quarry
#
Quarry-garden
#
Quarry-park
#
regeneration
#
conservation
#
landscape
#
landscape-architecture
#
Expo-park
#
ATELIER-DYJG
#
China
#
Nanning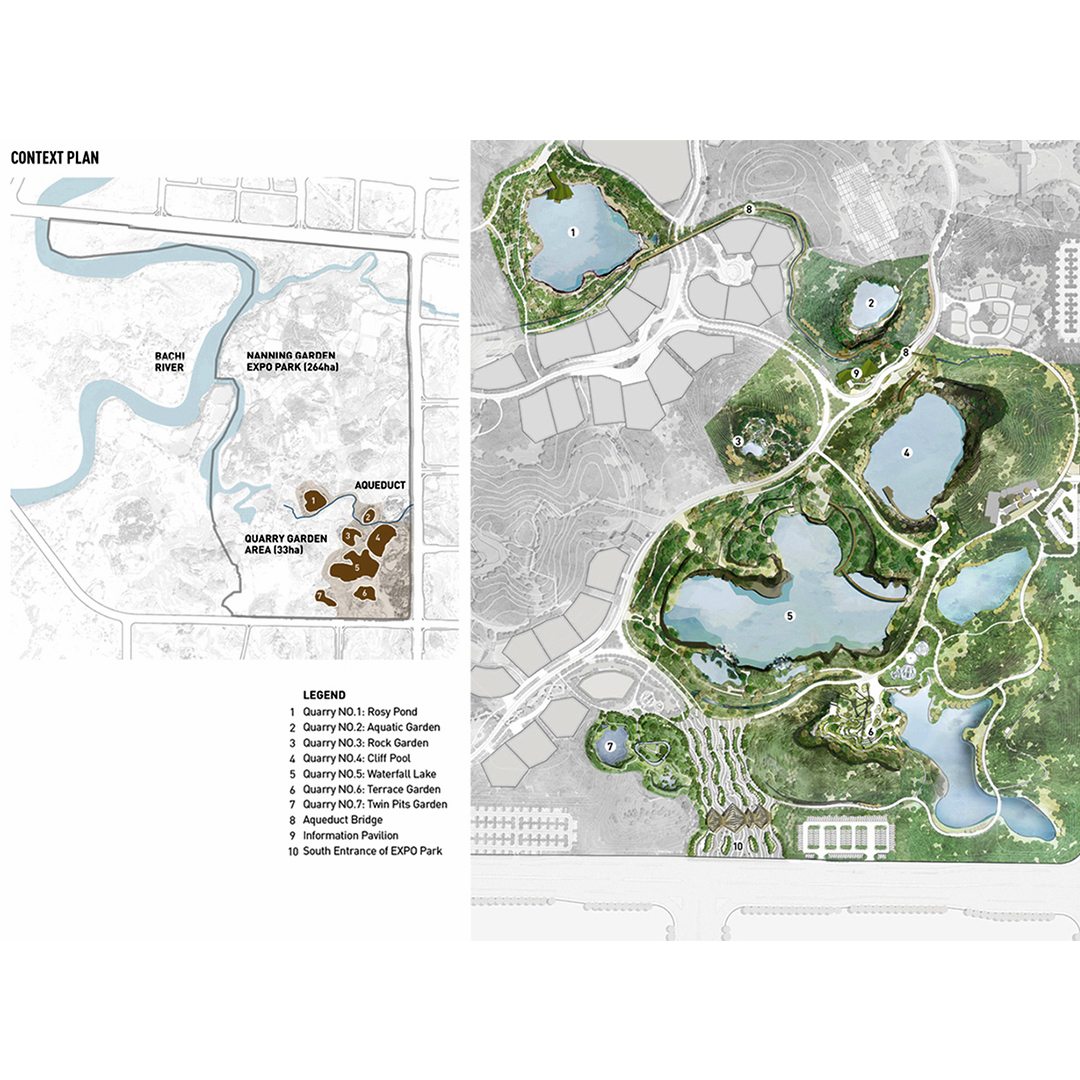 #
Quarry
#
Quarry-garden
#
Quarry-park
#
regeneration
#
conservation
#
landscape
#
landscape-architecture
#
Expo-park
#
ATELIER-DYJG
#
China
#
Nanning
Cite: "Quarry Gardens in Nanning Garden Expo Park / ATELIER DYJG + School of Landscape Architecture, Beijing Forestry University" 11 Oct 2021. ArchDaily. Accessed 9 Dec 2021. <https://www.archdaily.com/969521/quarry-gardens-in-nanning-garden-expo-park-atelier-dyjg> ISSN 0719-8884