Architect: WOHA Architects
Location: Dubai, Arab Emirates
Year: 2021
The Singapore Pavilion for Expo 2020 Dubai illustrates the city's aspiration towards a sustainable future that merges architecture, nature, technology and culture.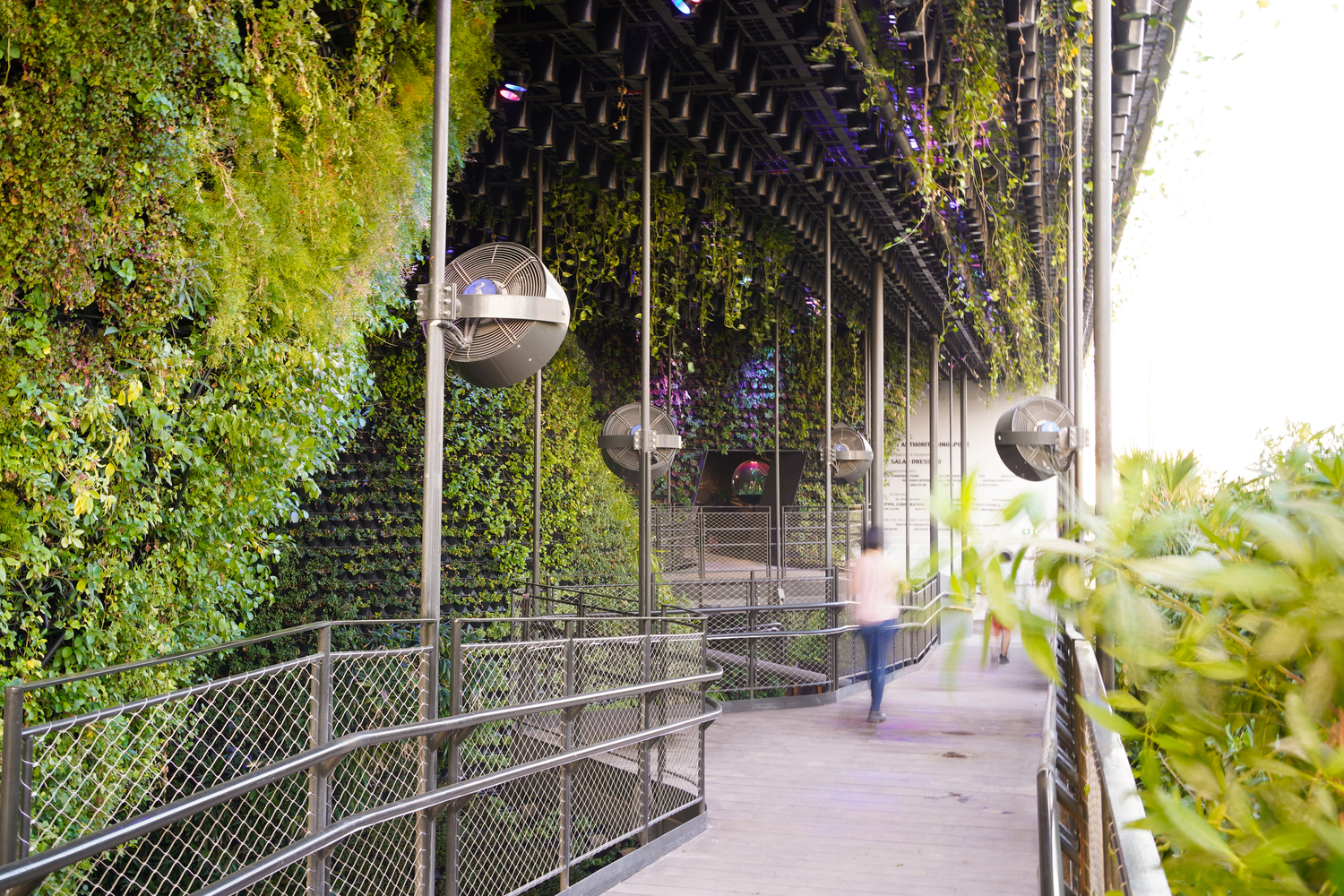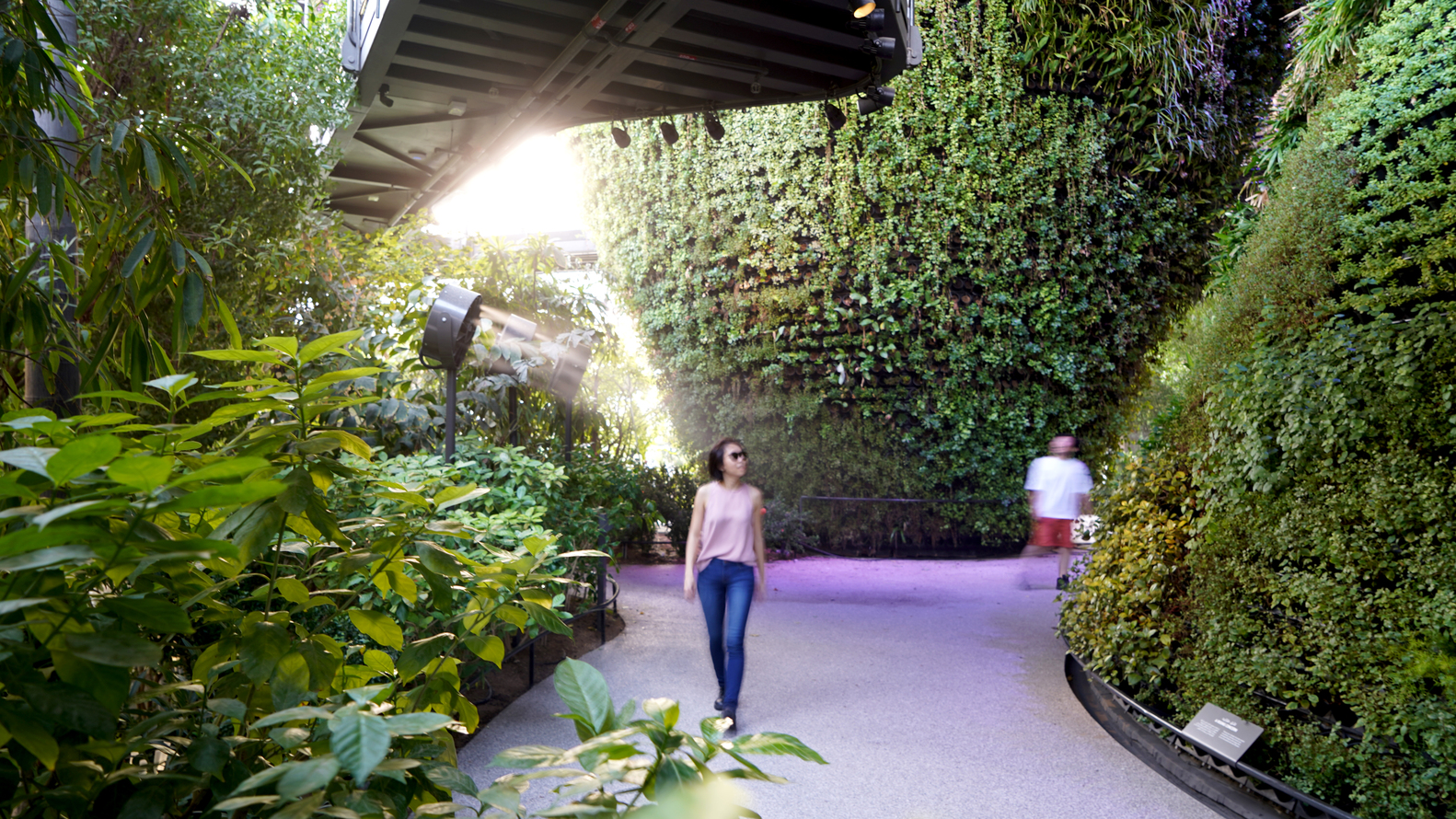 Under the title "Nature.Nurture.Future", the pavilion designed by WOHA Architects and landscape design practice Salad Dressing showcases a sample of Singapore's urban environment that epitomizes its City in Nature vision.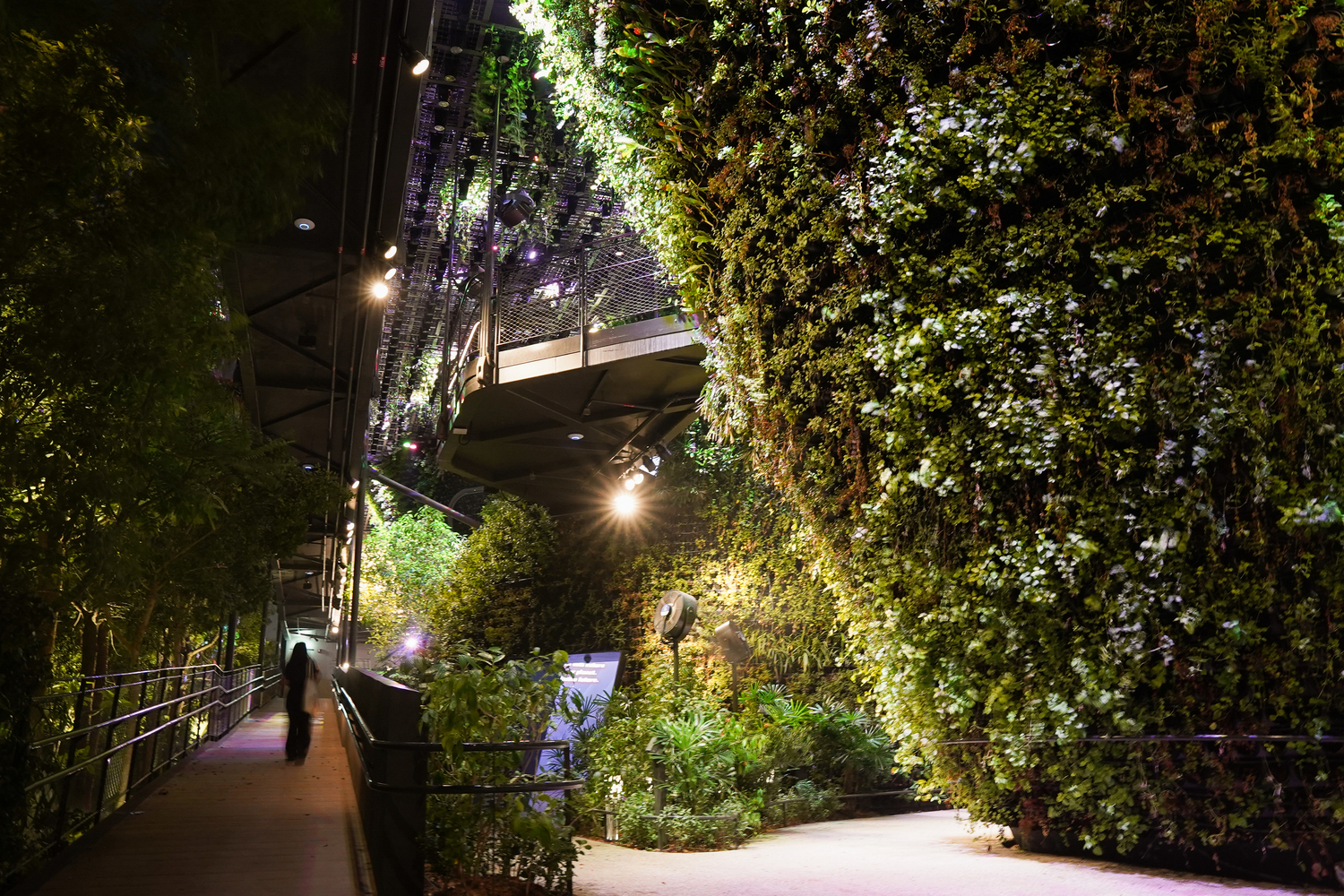 The multi-layered green space creates a self-sufficient ecosystem highlighting ideas of sustainability and resilience through the marriage of technology and nature.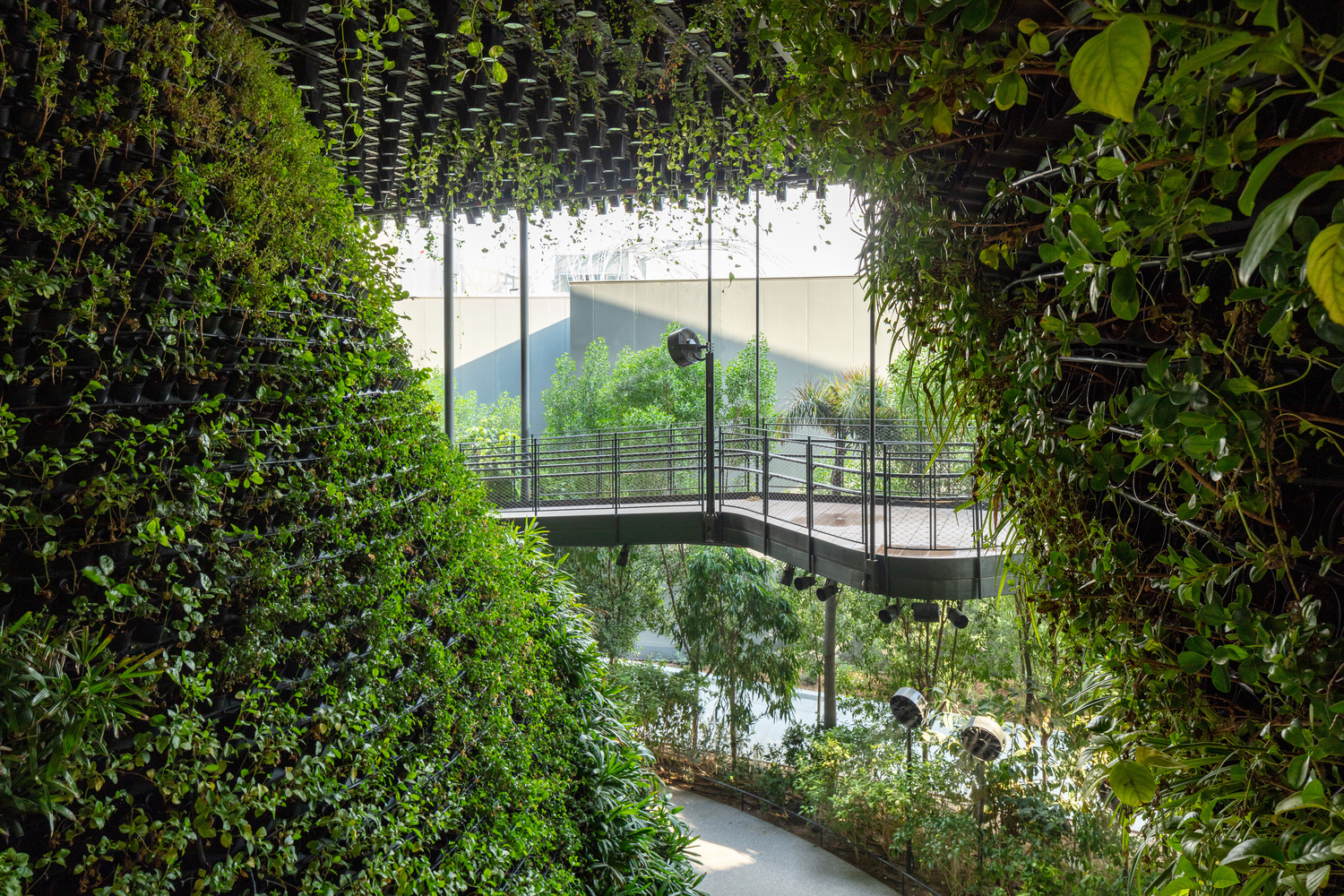 This contribution to Expo Dubai speaks of Singapore's focus on nurturing a sustainable future, showcasing the possibilities of integrating nature within urban environments. Potable water produced through the on-site solar desalination process is used for drip irrigation, minimizing water consumption.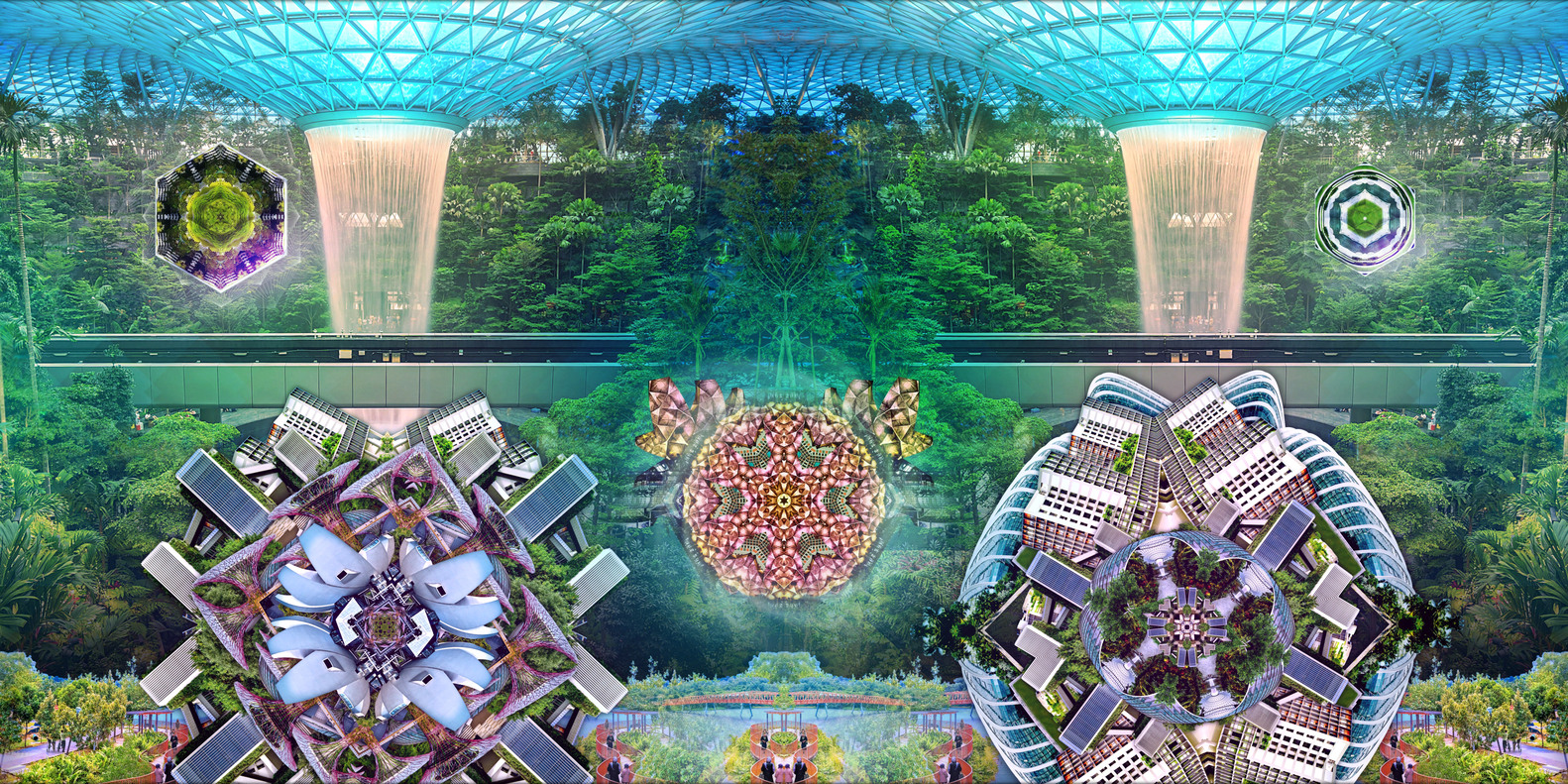 Cite: Andreea Cutieru. "Singapore's Pavilion at Expo 2020 Dubai Illustrates the Vision of Architecture in Nature" 29 Sep 2021. ArchDaily. Accessed 9 Dec 2021. <https://www.archdaily.com/969262/singapores-pavilion-at-expo-2020-dubai-illustrates-the-vision-of-architecture-in-nature> ISSN 0719-8884