Architect: Yuri Suzuki
Location: London, England
Year: 2021
Sound artist and designer Yuri Suzuki has created Sonic Bloom, an interactive installation in London featuring a cluster of colorful horn-shaped speaking tubes through which people can communicate.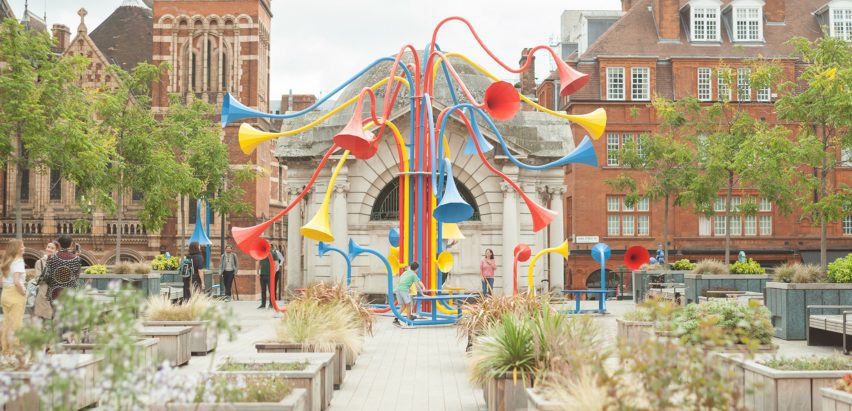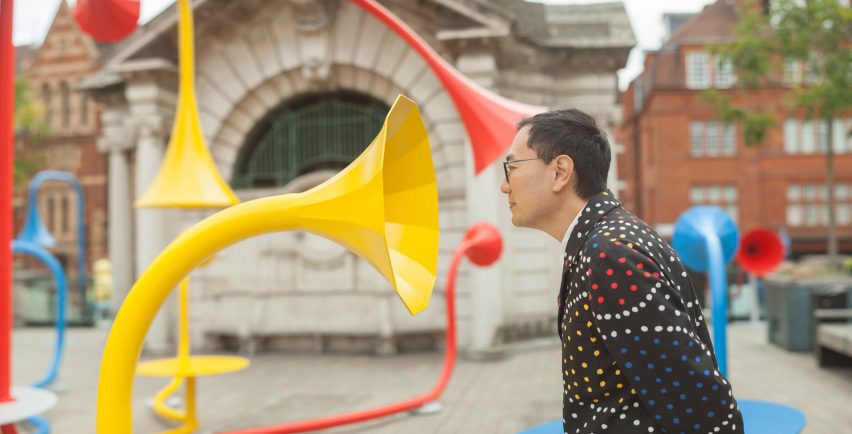 Each of Sonic Bloom's horns is a speaking tube, meaning that people can communicate with each other through the horns' interconnected tubes as well as listen to the sounds that they pick up and amplify. Some of the horns face upward to catch the general sounds of the city.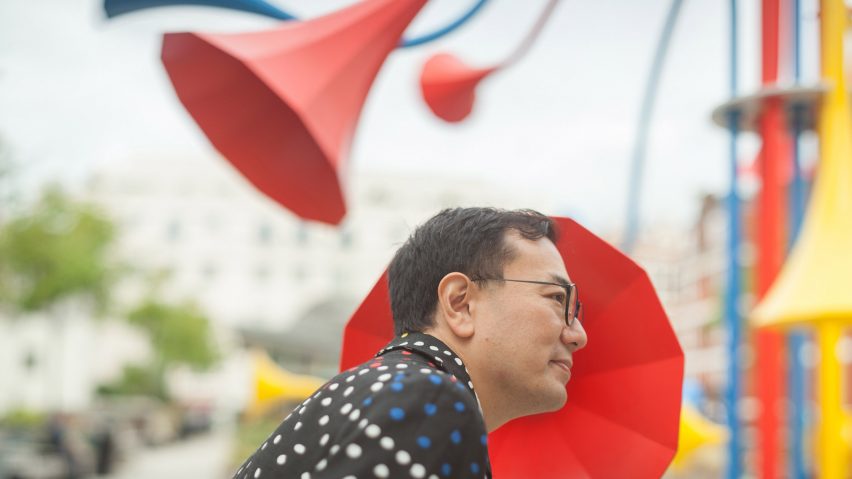 Suzuki, explained the thinking behind Sonic Bloom's primary color palette: "I chose primary colors because I am dyslexic and they help with reading," the designer said. "With these clear divisions, people can easily identify the passage of sound. Primary colors also will fit very well into any landscape.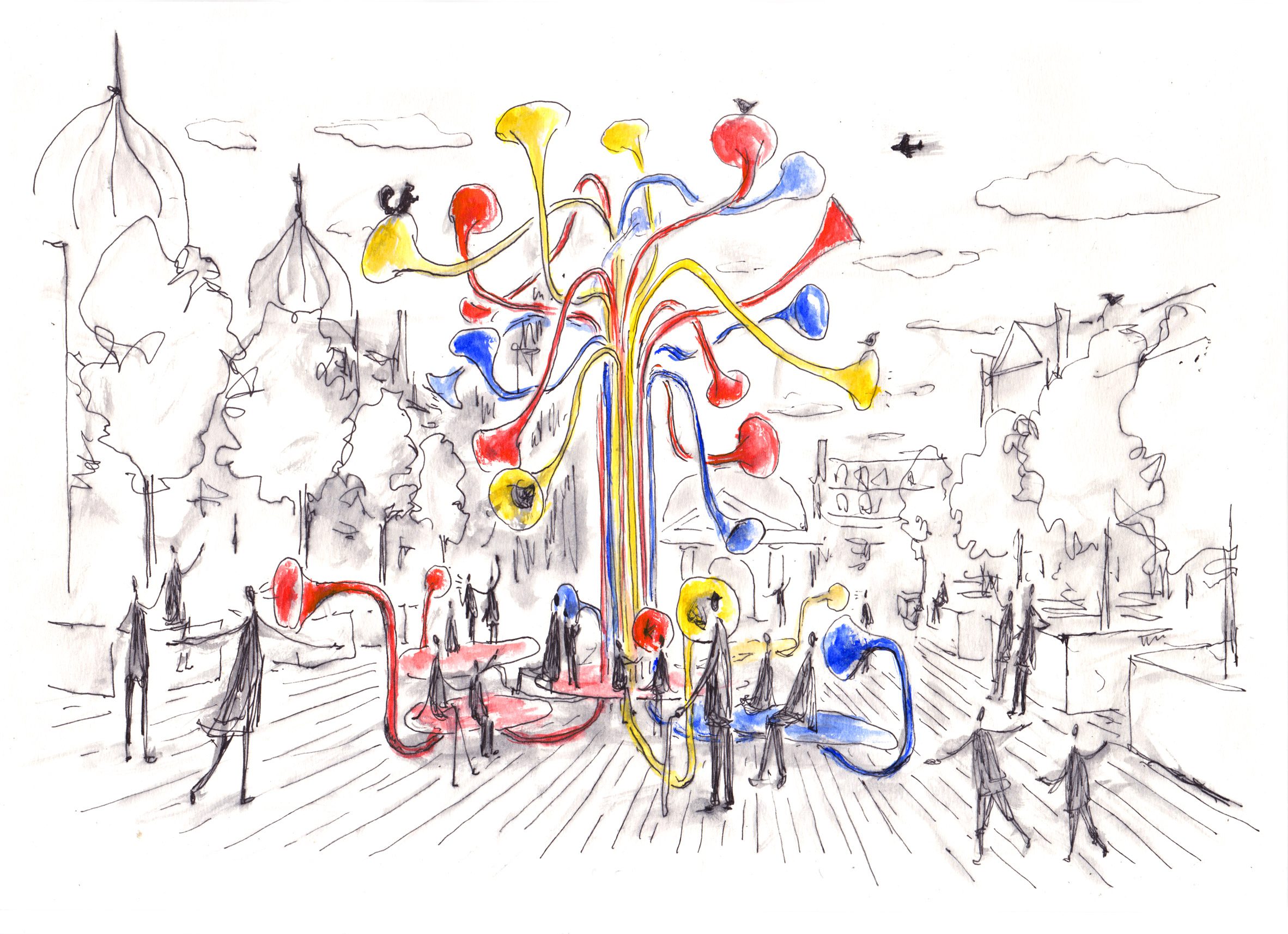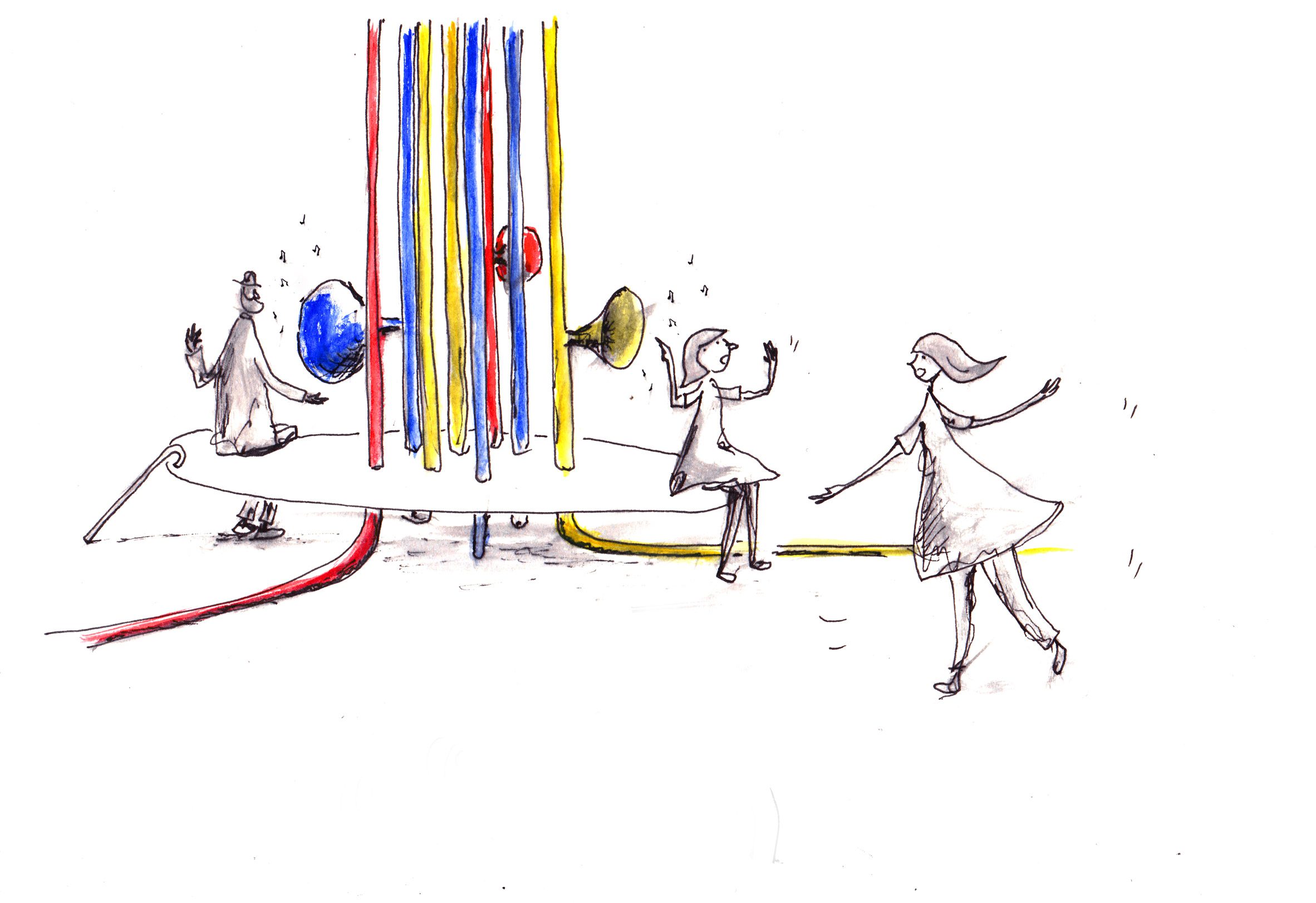 Cite: "Sonic Bloom / Yuri Suzuki" 23 August 2021. Dezeen. Accessed 10 Dec 2021. <https://www.archdaily.com/906082/the-walk-above-the-vineyards-keeo4design>