Architect: James Corner, Diller Scofidio, Renfro(DS+R)
Location: New York City, USA
Year: 2019
Almost 10 years after the first section of Manhattan's High Line opened to the public, the Spur has been completed, an addition that continues the park's tradition of planting with native wildflowers and including pieces of its former railway.
The Spur's pathways are wider than other sections of the park and connect to a large open space anchored by a plinth.  It offers space for events, new bathrooms, and ample seating, therefore hopefully also providing more breathing room for the often crowded attraction.
A project led by James Corner Field Operations, the same team behind the first three sections of the park.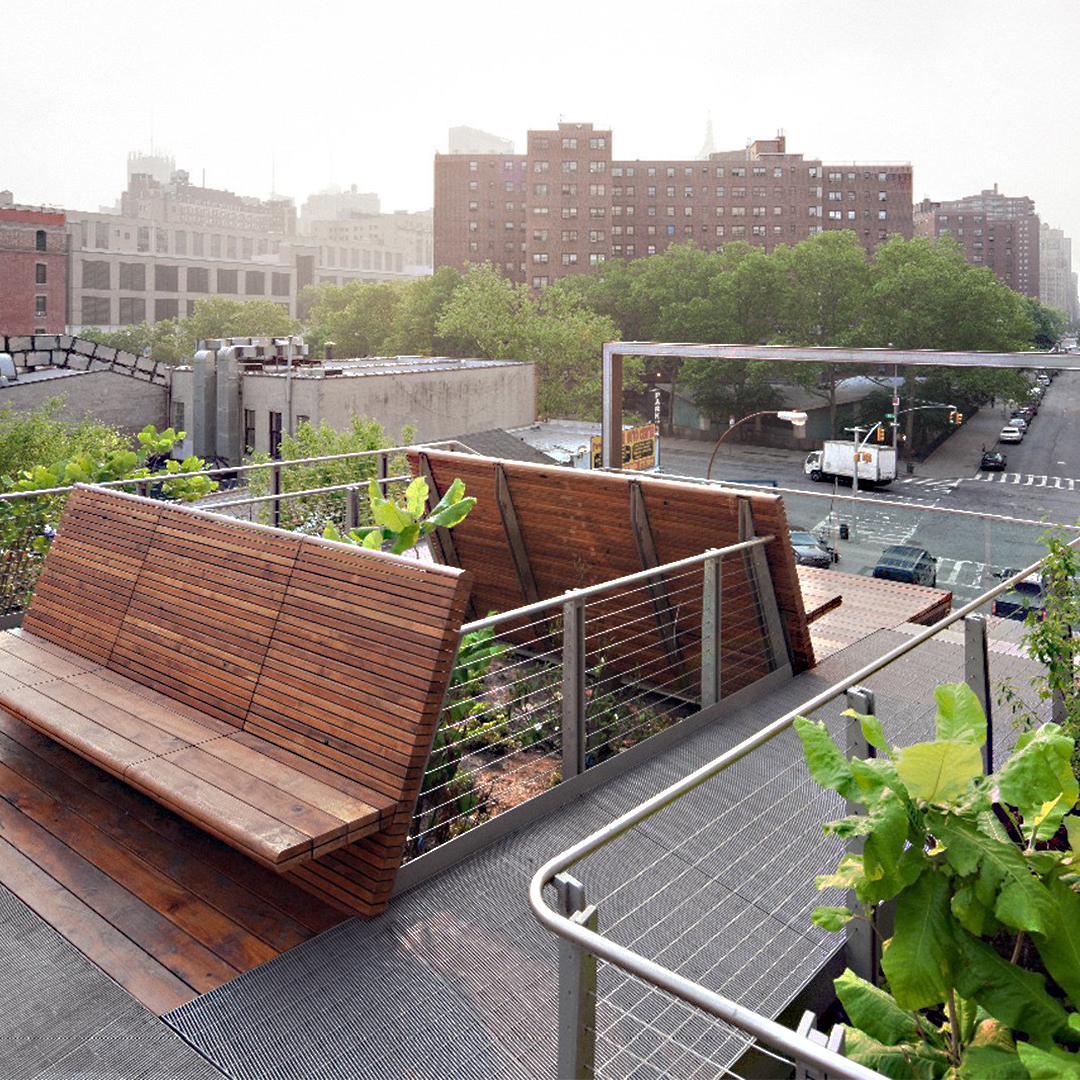 An open piazza offers panoramic views up and down 10th Avenue and 30th Street and includes the existing rail tracks to preserve the history of the site. Cascading wooden seating steps to the east and west sides of the Spur provide space for larger crowds at events.
Balconies boast views of the skyline, surrounding buildings, and other sections of the High Line, while on the Threshold, two large planters rise from the deck and compliment a lush wall of greenery.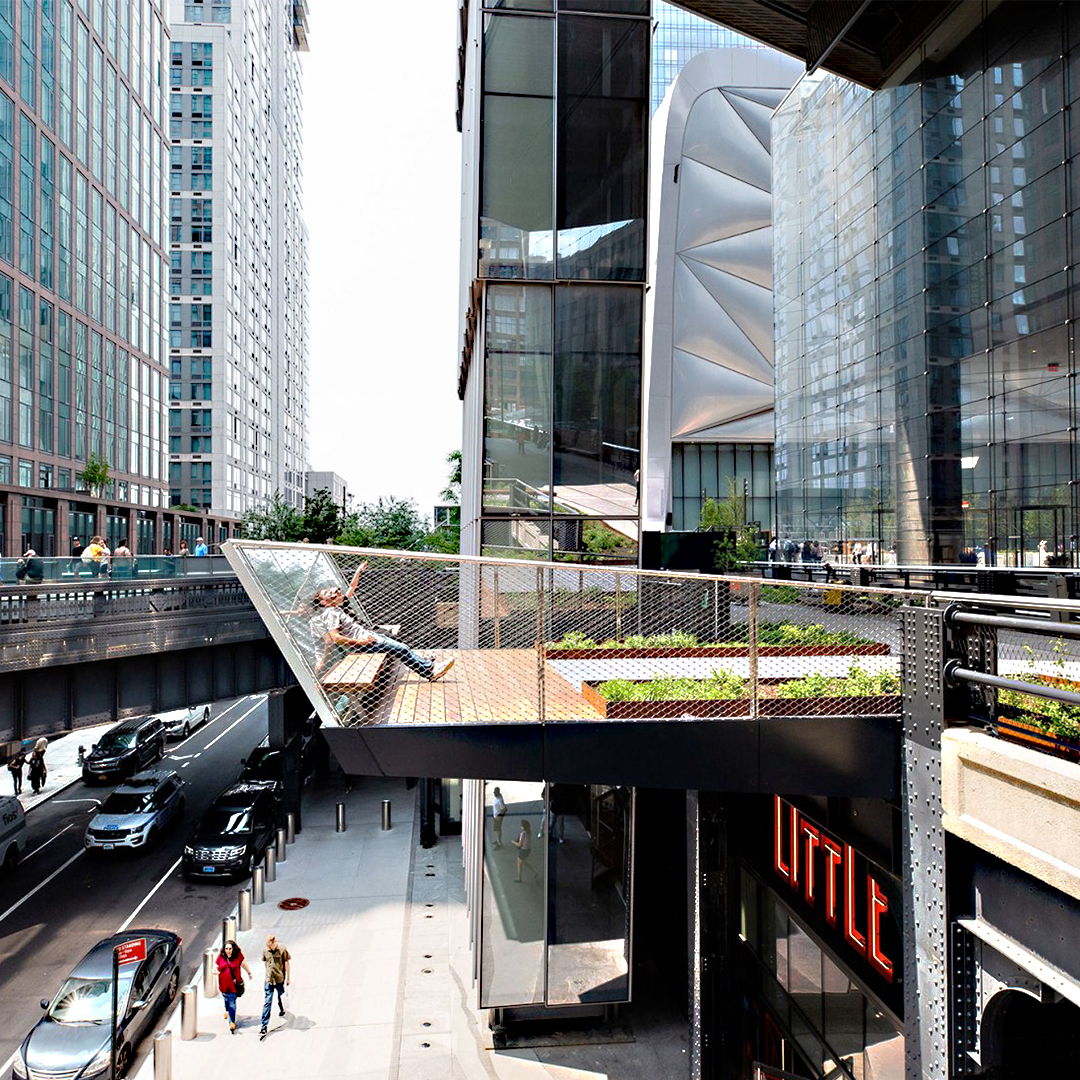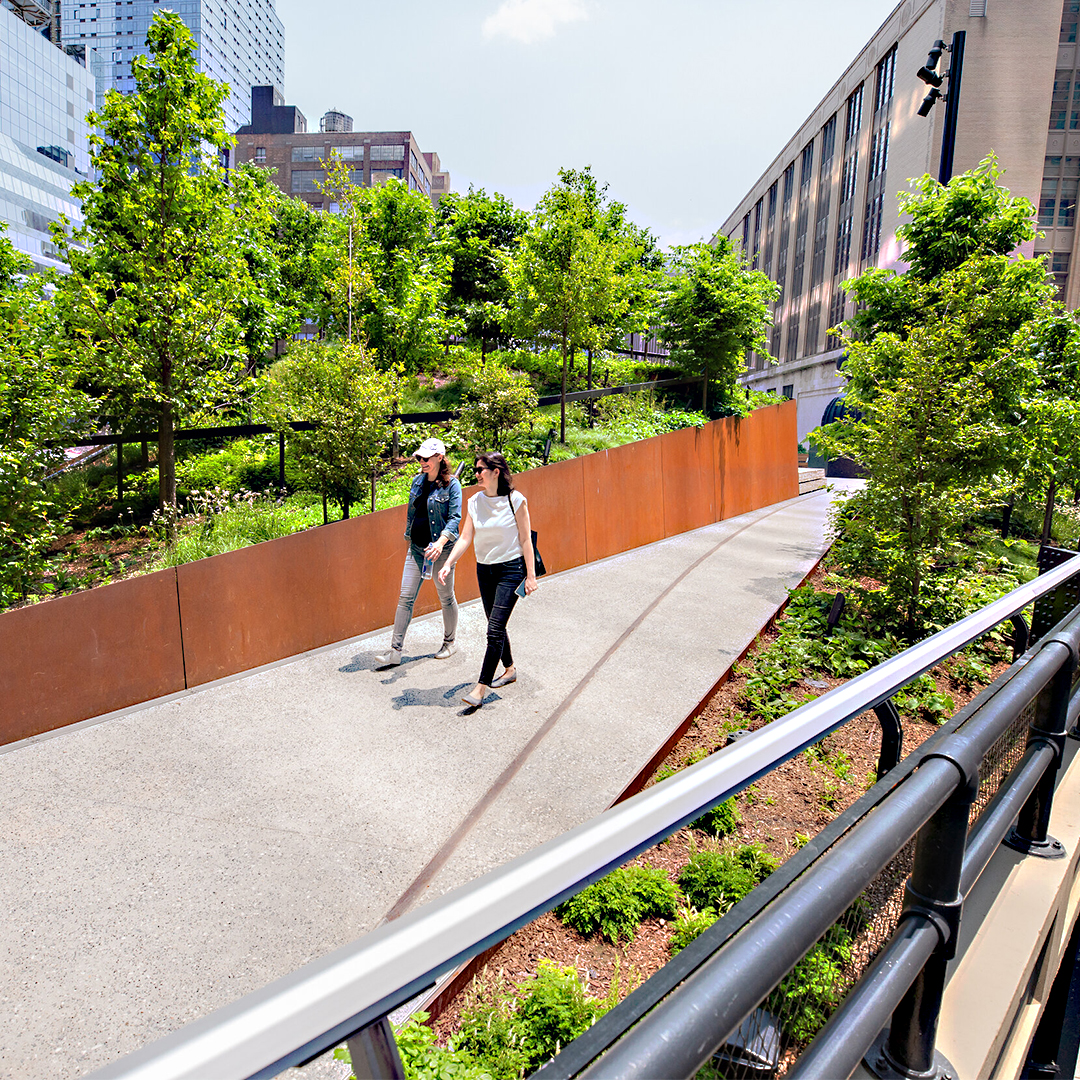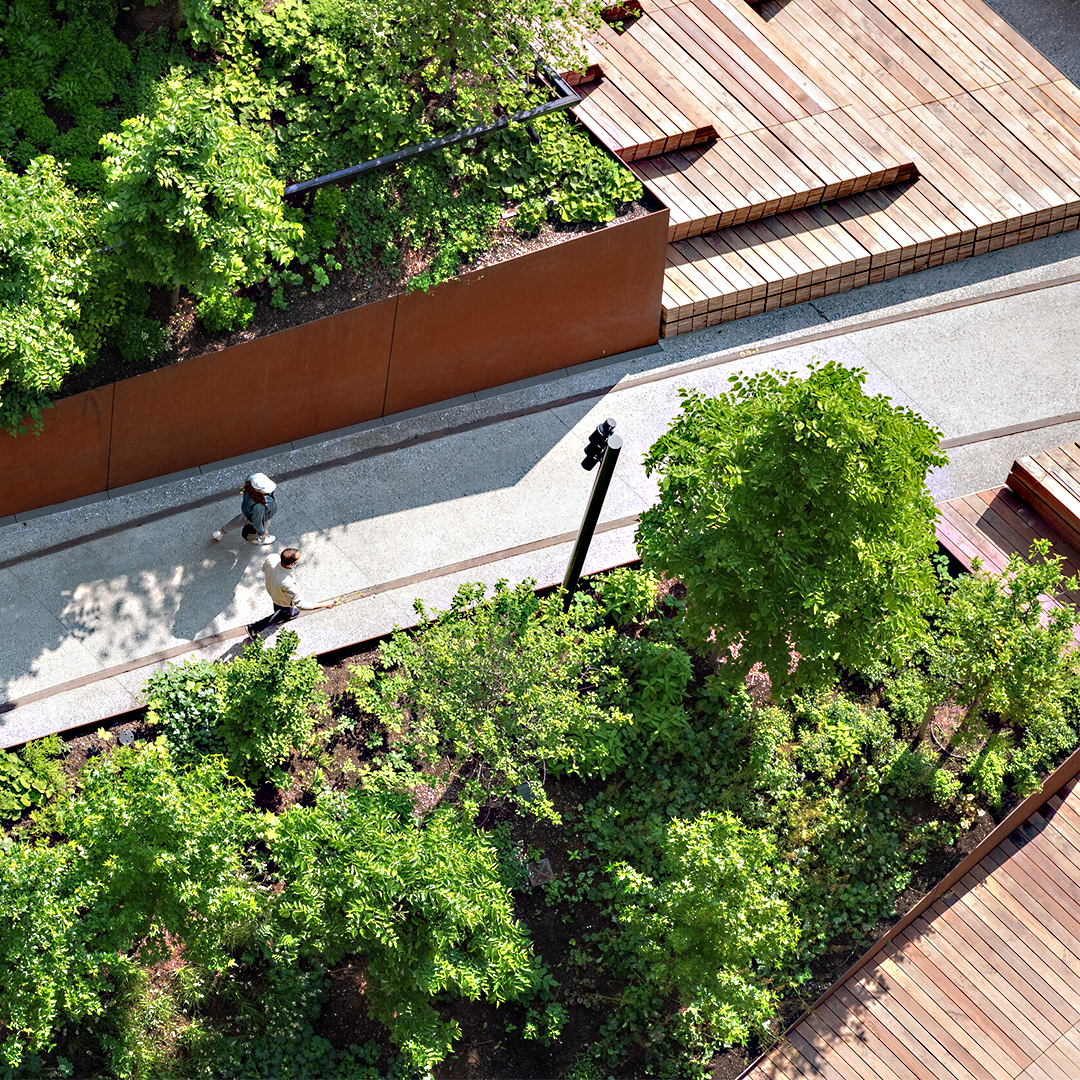 Cor-Ten steel and aluminum give the Spur the same industrial feel as the rest of the High Line, while its gardens have been inspired by a Northeastern woodland palette.
According to the High Line team, "the design of the Spur gardens engages with the surrounding urban context with a "less is more" approach.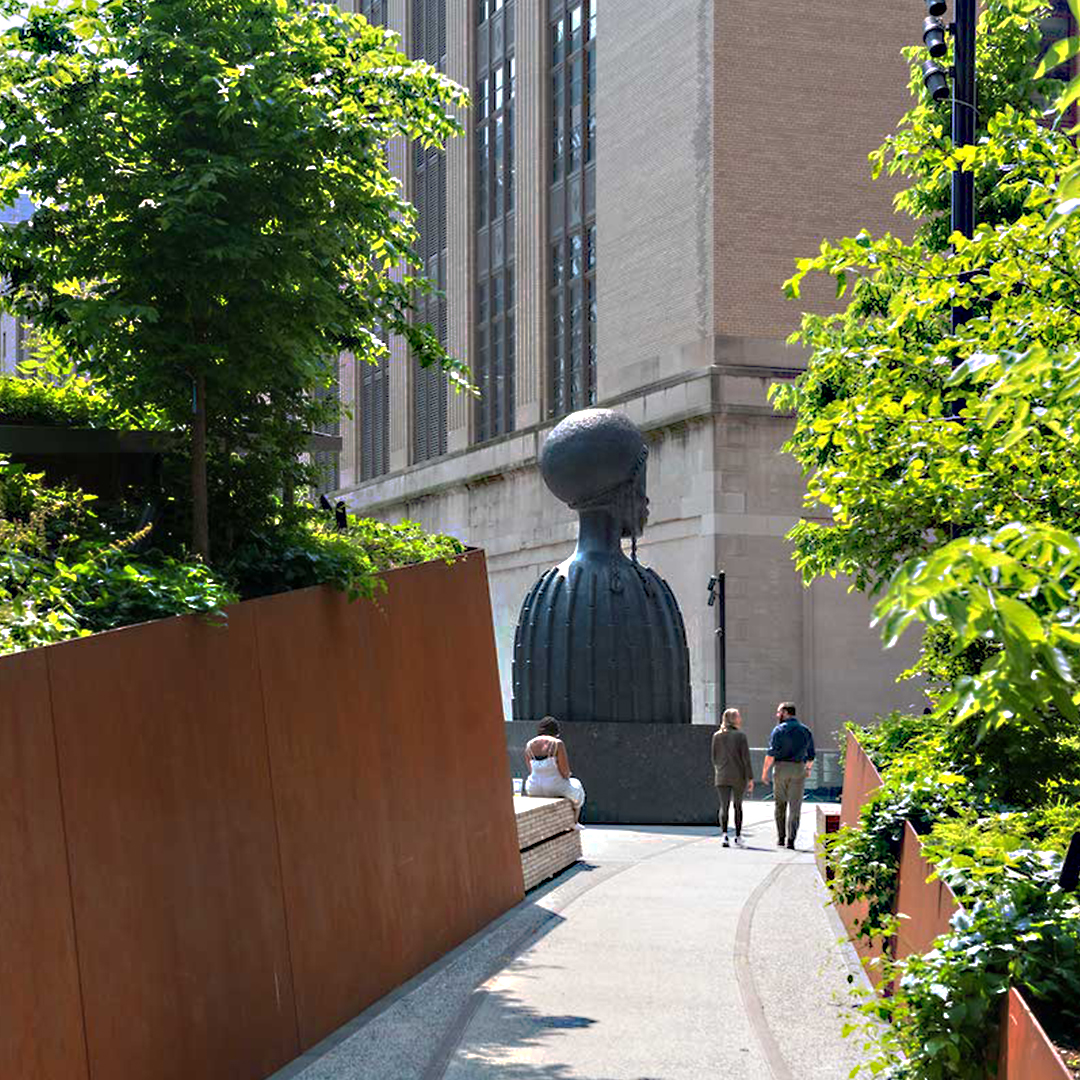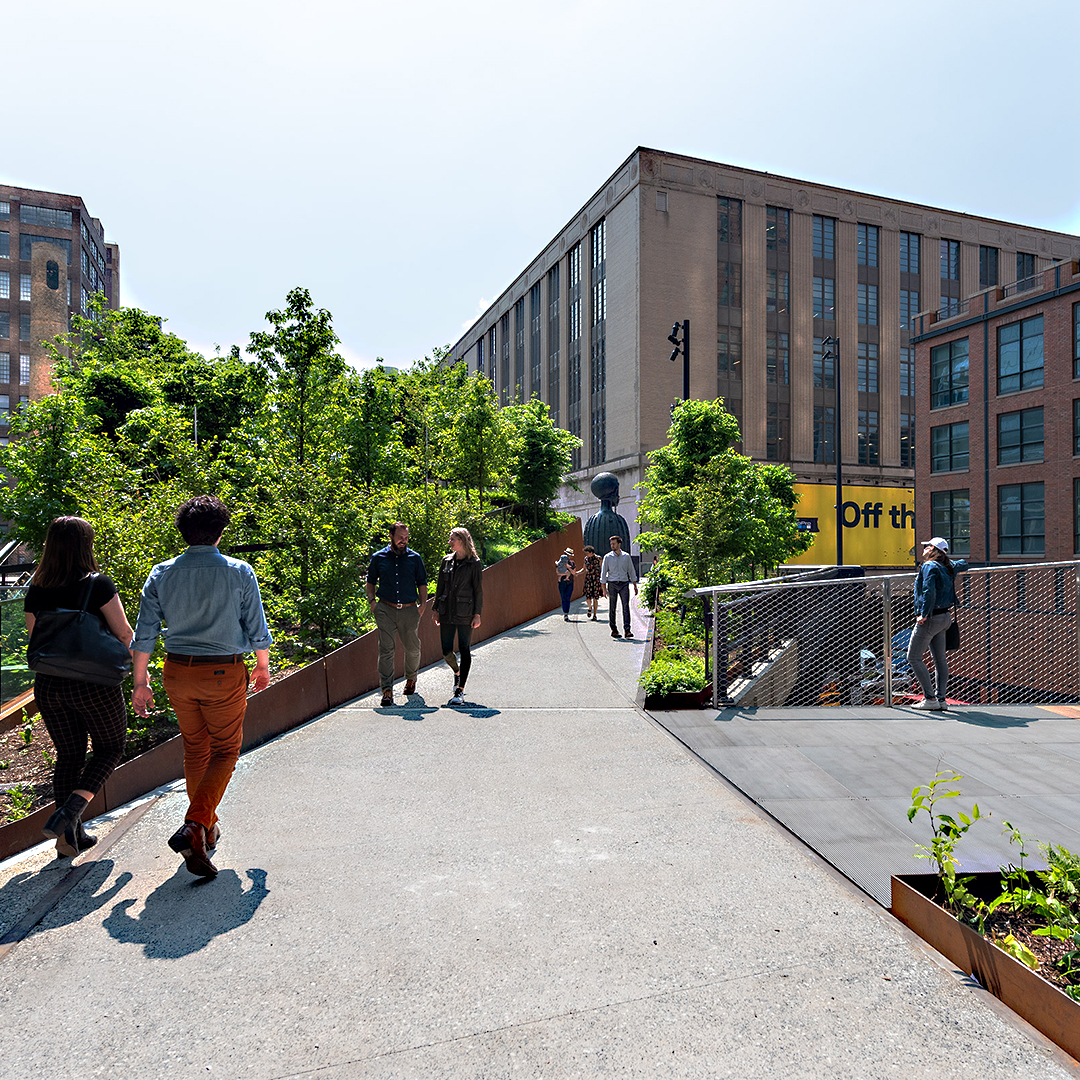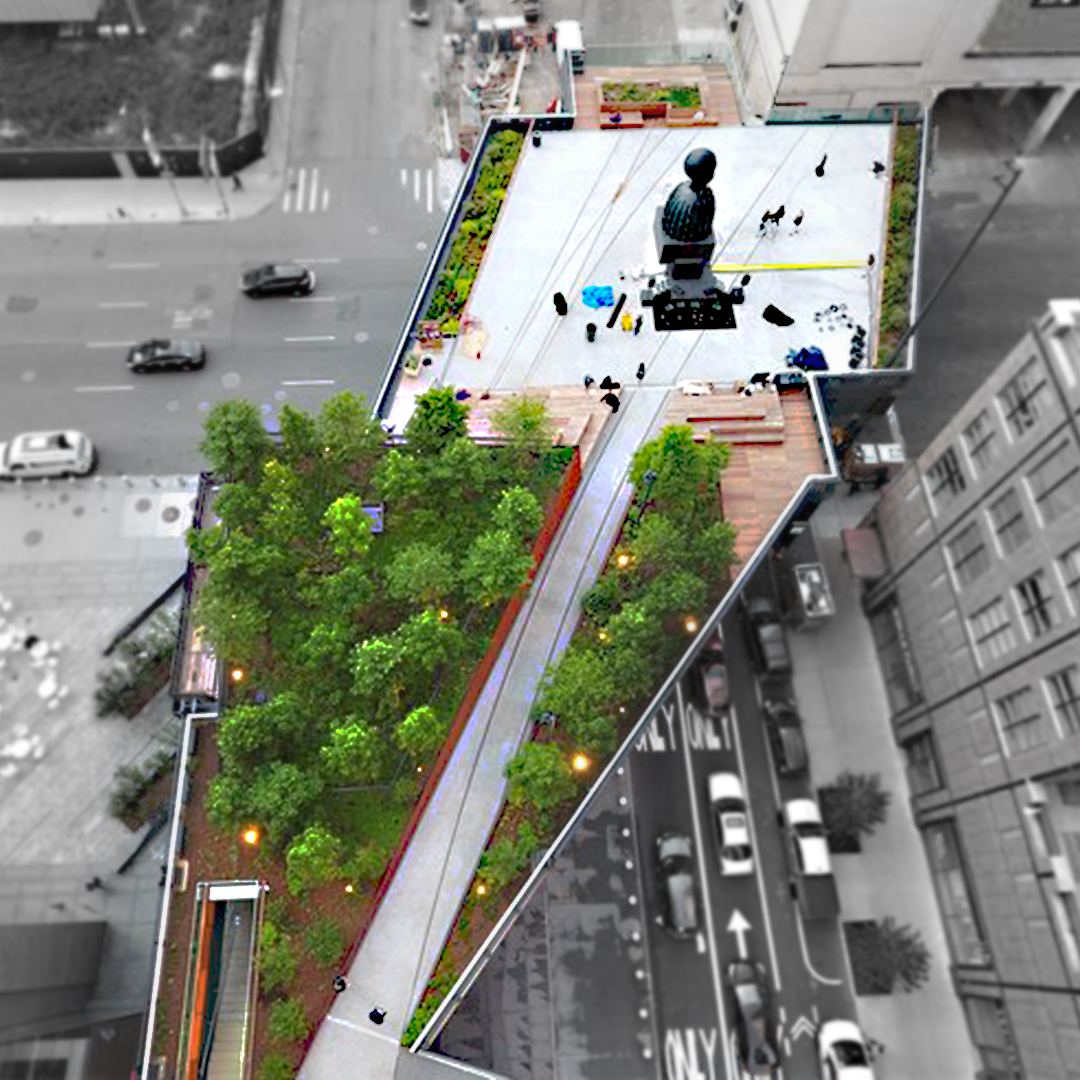 CITE: https://www.thehighline.org/design/spur/
CITE: https://www.landscapearchitecture.nz/