Architect: Emmanuelle Moureaux Architecture + Design
Location: Kawaguchi, Japan
Year: 2014
emmanuelle moureaux is the French designer of Sugamo Shinkenin Bank. The Bank is located at the corner of the main street intersection.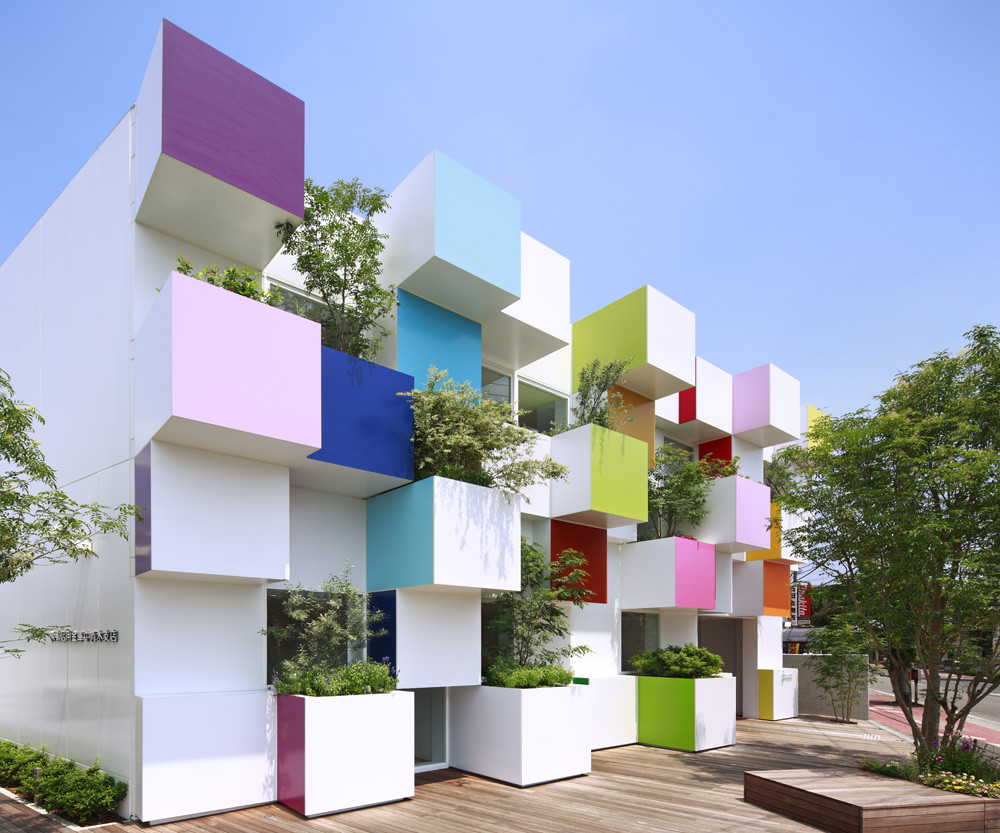 Where there is frequent movement of cars, buses, bicycles and people. Due to this unique feature, the facade is designed rhythmically.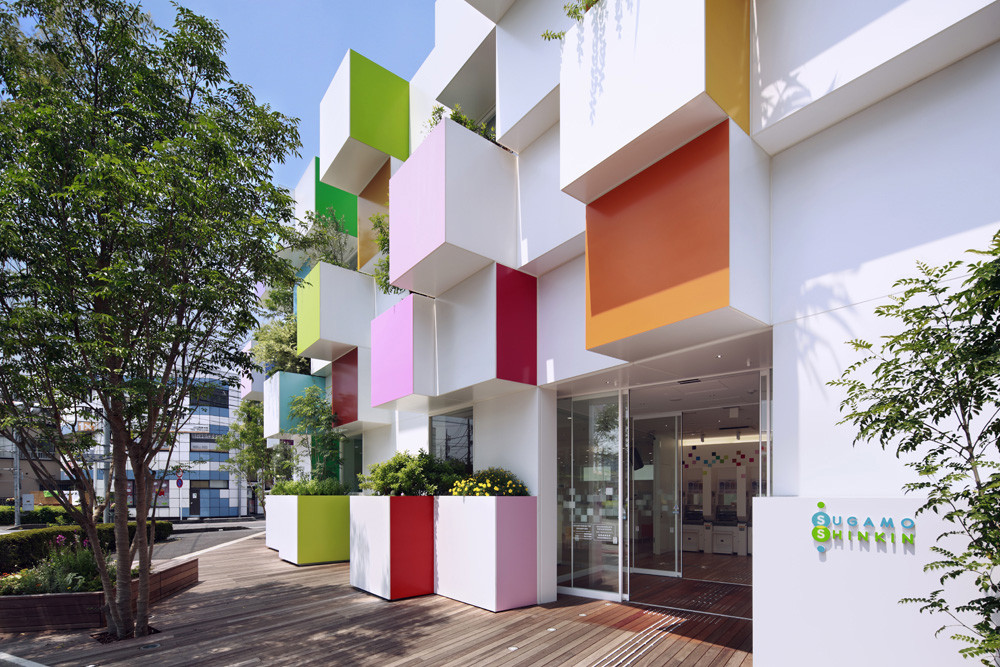 The facade consists of cubes with four different depths. The colors on the front and sides of these cubes are used in such a way that they appear, disappear or are stacked by changing the direction of the colors.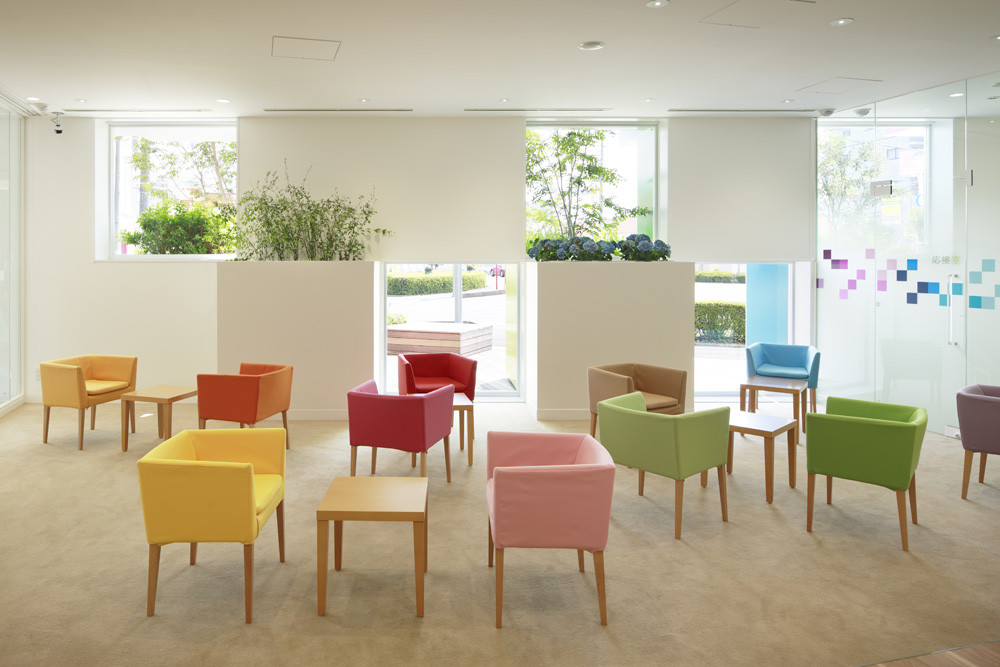 This dynamism in the facade is in line with the crowded nature of the site in the city.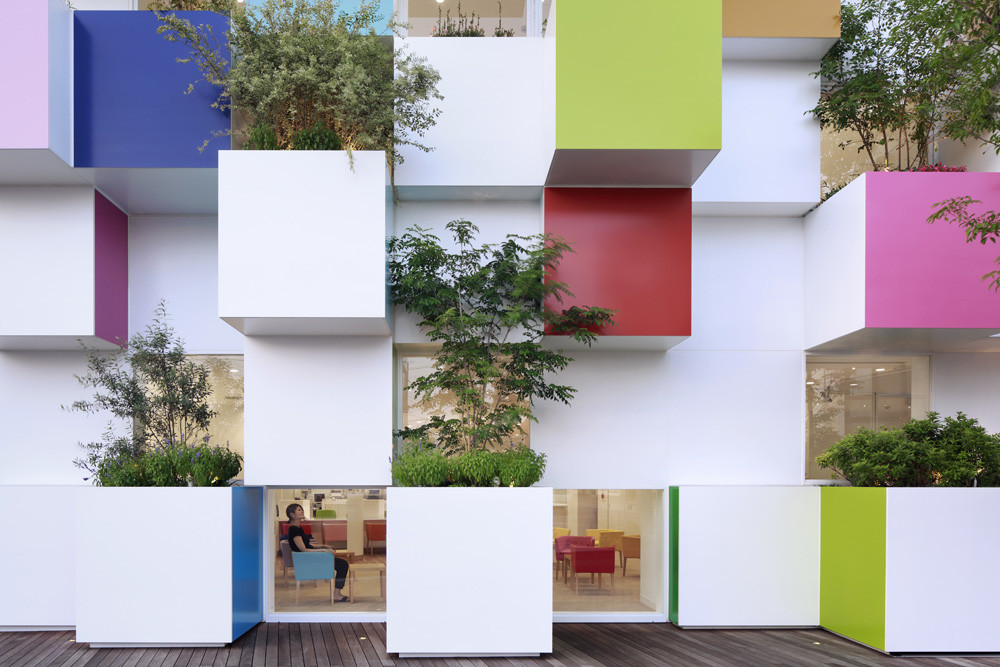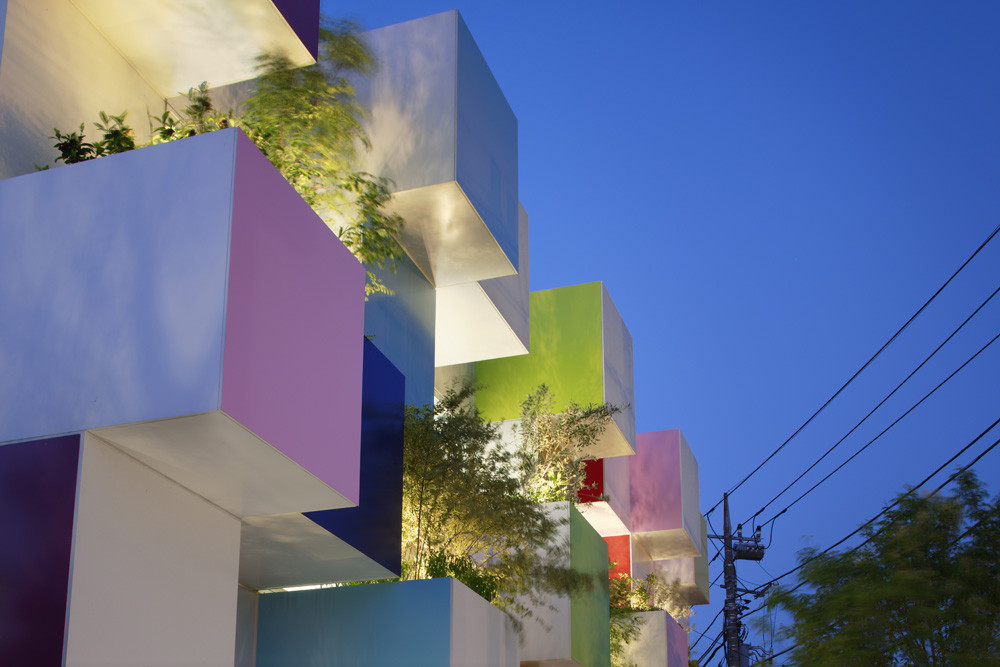 Cite: "Sugamo Shinkin Bank – Nakaaoki branch / emmanuelle moureaux architecture + design" 18 Dec 2014. ArchDaily. Accessed 22 Oct 2021. <https://www.archdaily.com/578034/sugamo-shinkin-bank-nakaaoki-branch-emmanuelle-moureaux-architecture-design> ISSN 0719-8884