Architect: Jaemee Studio
Location: East haddam, United states
Year: 2021
The Lily project was designed and installed by Jaemee Studio during their artist's residency period at the I-Park Foundation, located in East Haddam, Connecticut. Inspired by lily pads floating at a pond adjacent to Eightmile River, the Lily Project encourages visitors to have a colorful and playful interaction with monumental nature.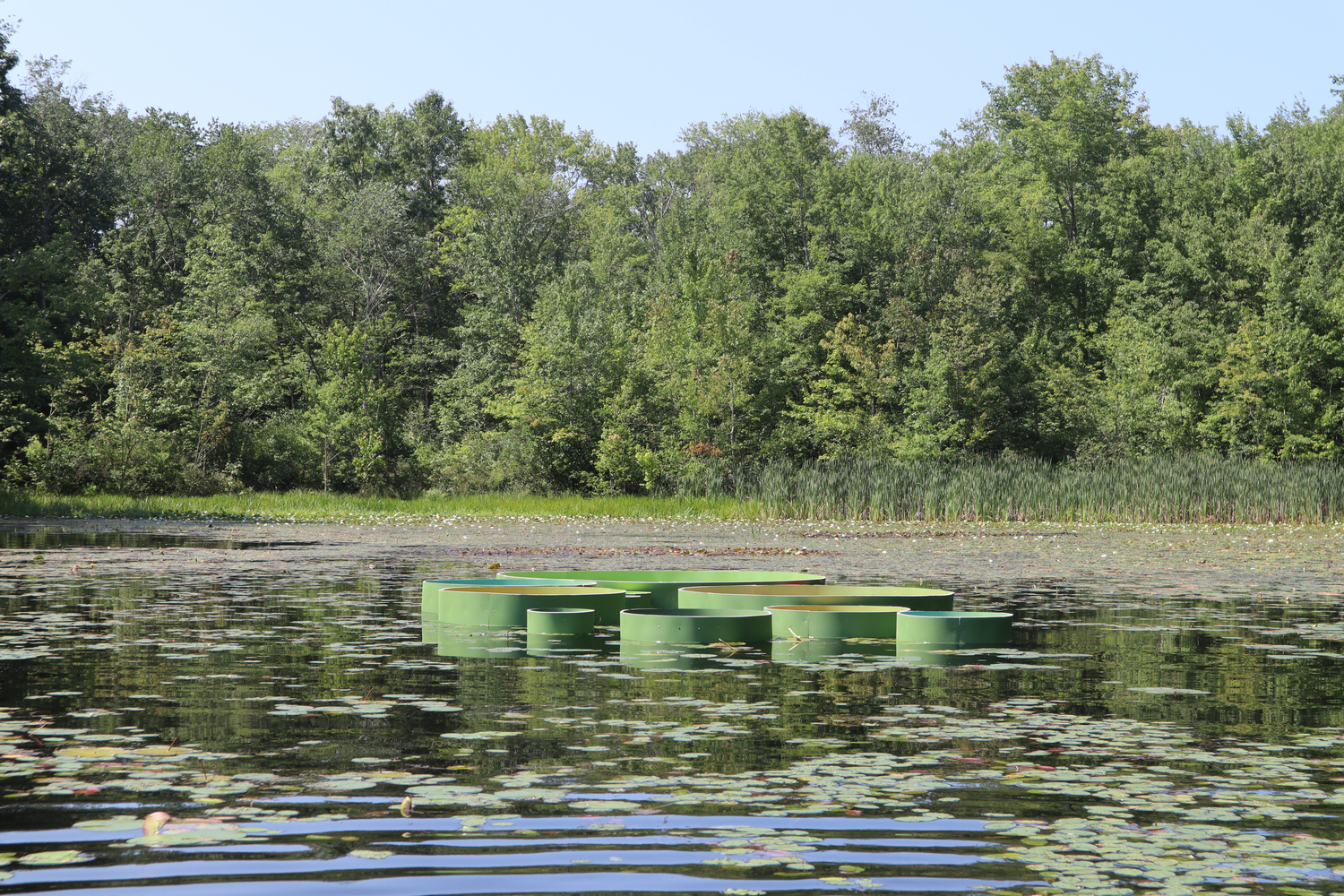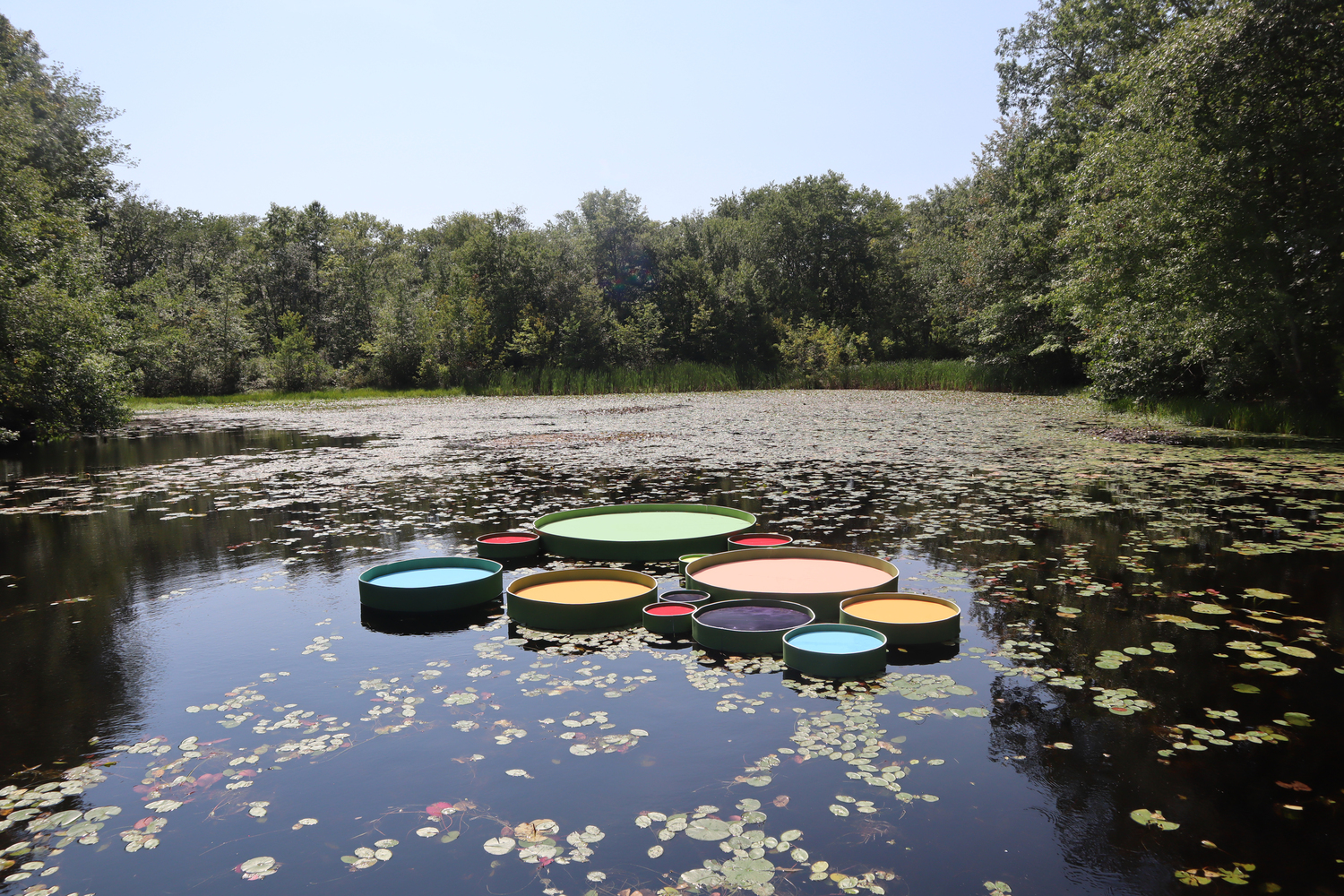 The project consists of 13 large lily pads in various sizes that are made out of insulation XPS foams and painted with waterproofed exterior coat paints. Each lily pad is composed of two layers of circular platform laminated and extended surrounding edges to accommodate the weight of the occupant entering the pad and its buoyancy.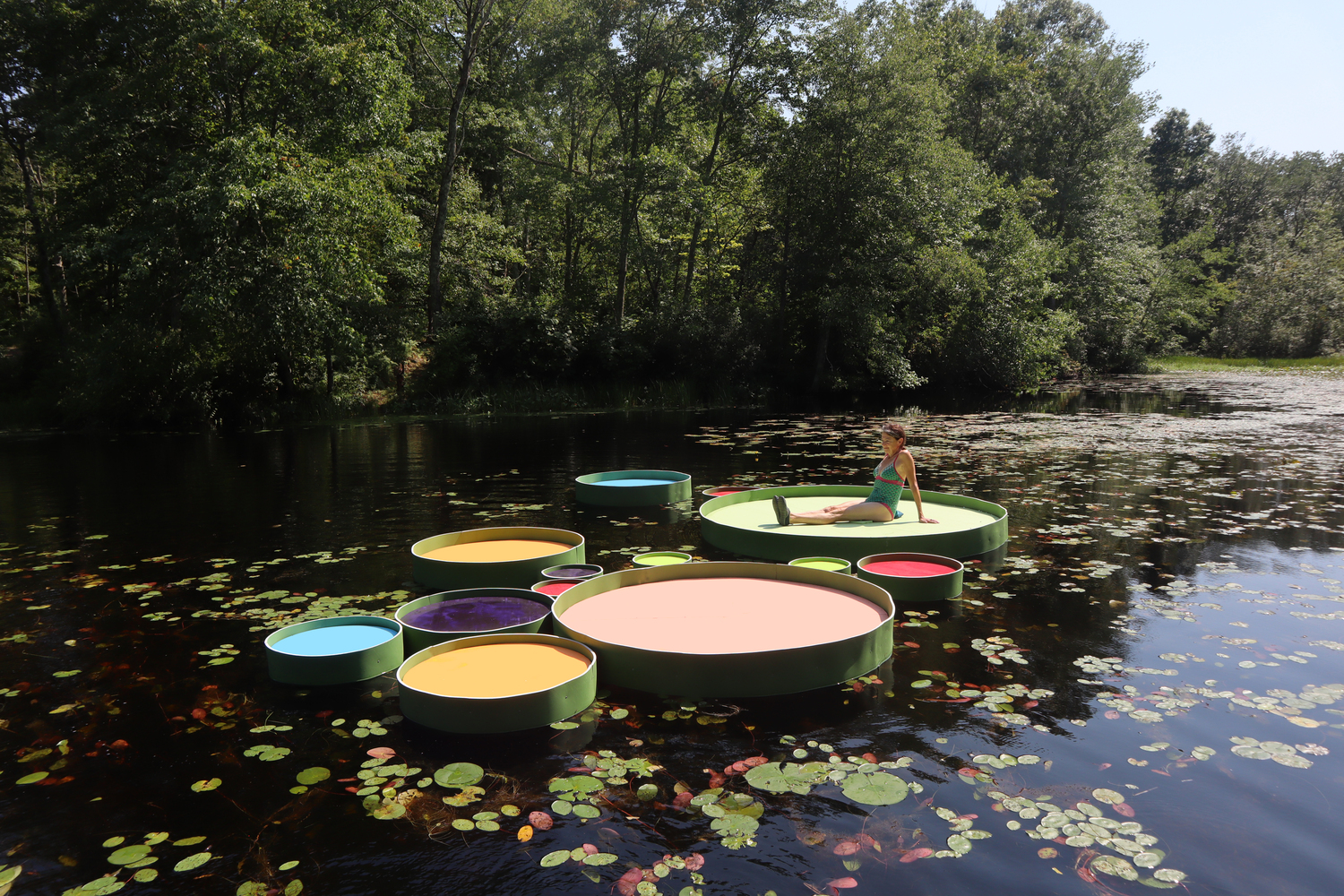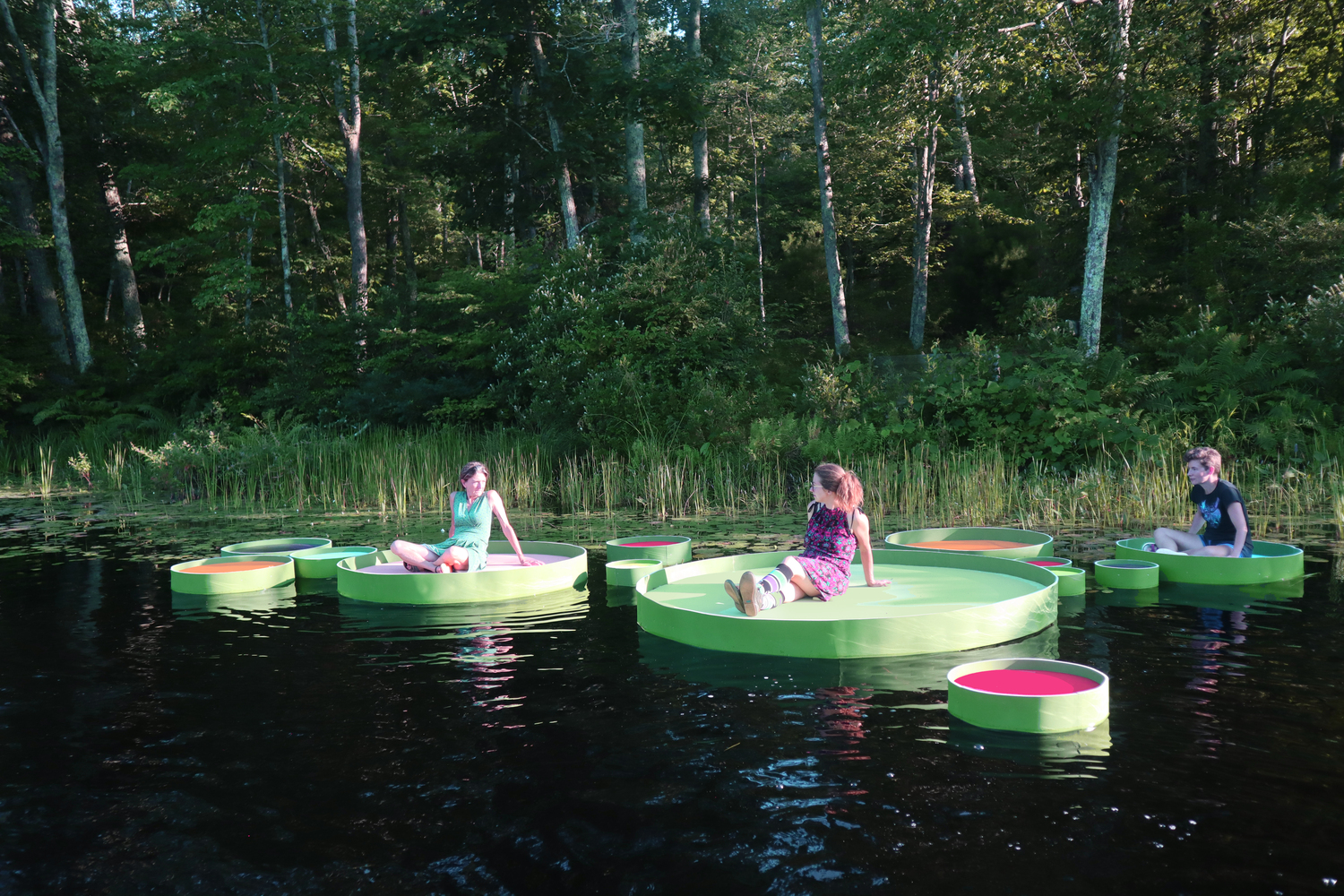 The 13 lily pads are tied together in a network and anchored to the bottom of the pond. The composition of aggregation changes itself in response to the pond's current and wind direction. Once the anchor is raised up, the group of lily pads continuously travels around the pond in circulation.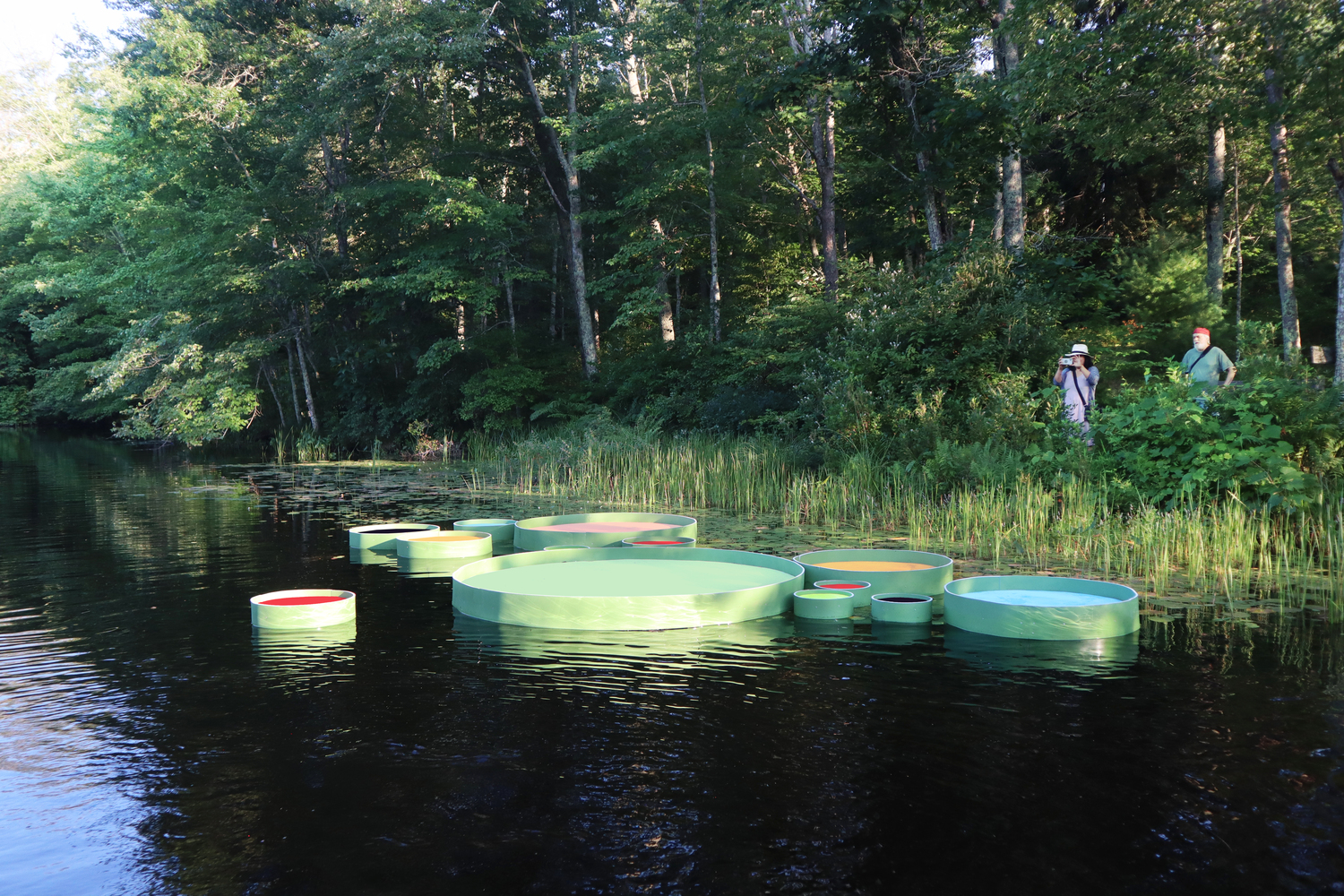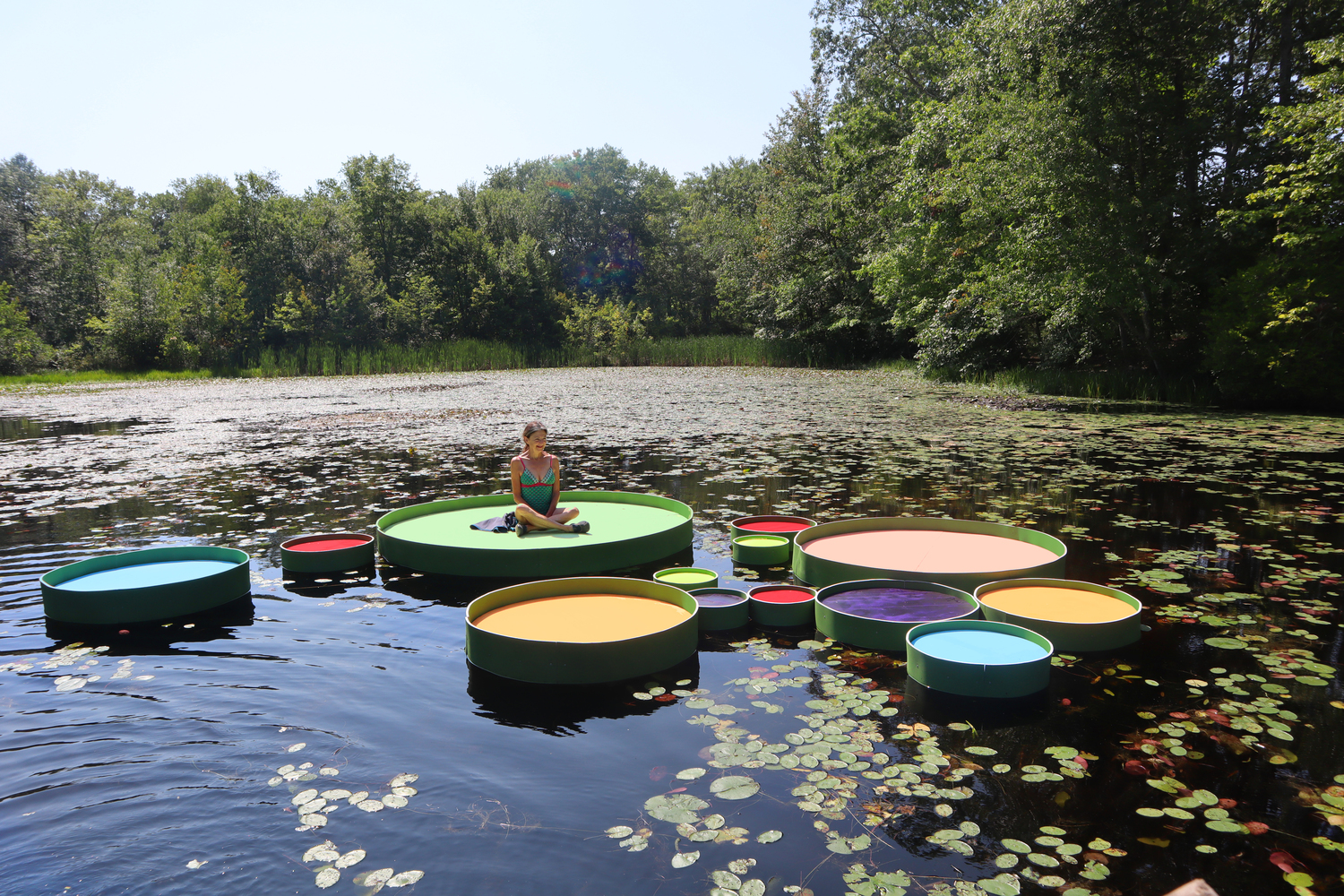 Cite: "The Lily Project / Jaemee Studio" 19 Aug 2021. ArchDaily. Accessed 10 Dec 2021. <https://www.archdaily.com/967114/the-lily-project-jaemee-studio> ISSN 0719-8884