Architect: Alison Brooks Architects
Location: Greater London, England
Year: 2016
The Smile is one of the Festival's Landmark Projects, which can be inhabited and explored by the public. The spectacular, curved, tubular timber structure measures 3.5m high, 4.5m wide and 34m long and is effectively a beam curving up at both ends.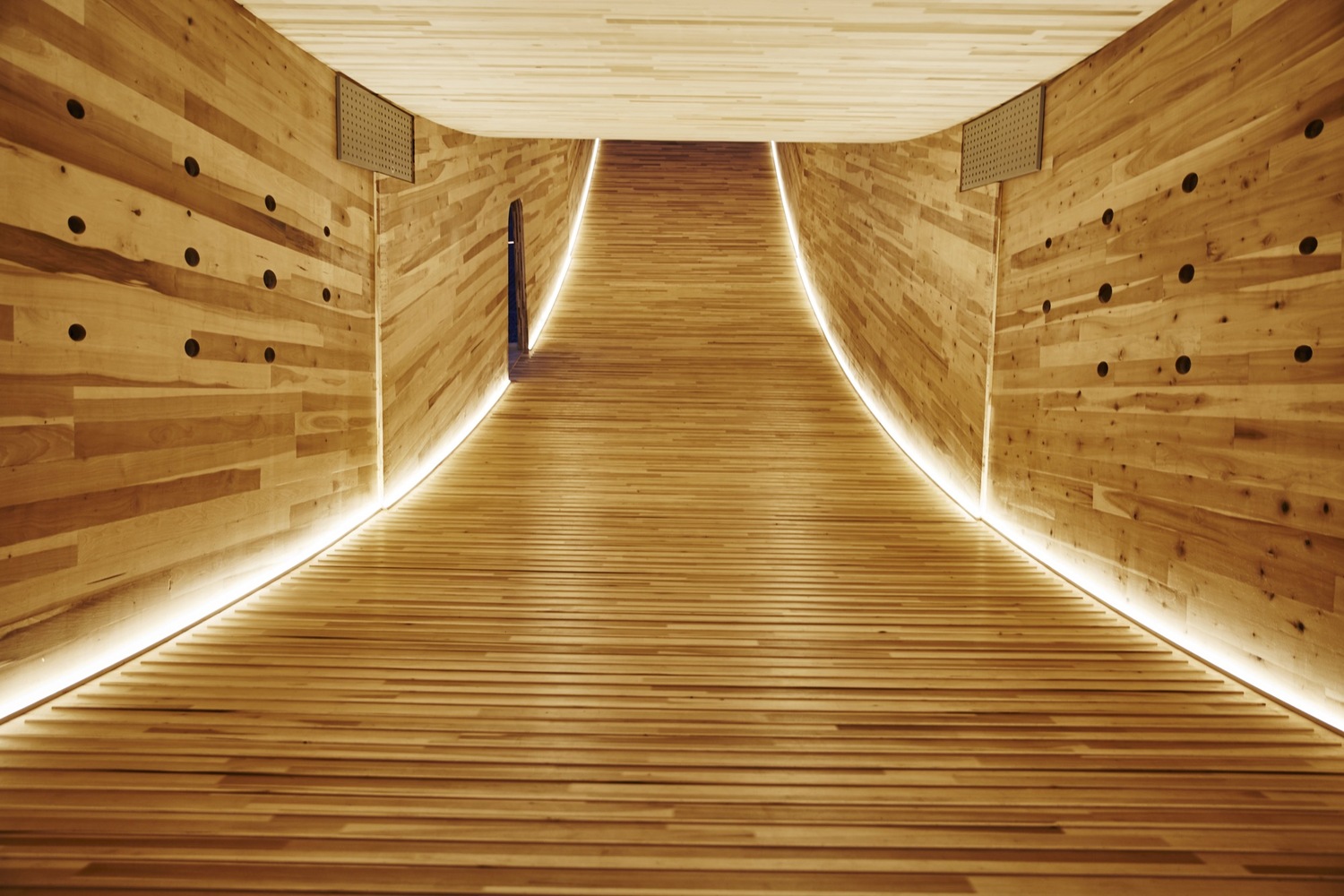 The Smile, a landmark project for the London Design Festival designed by architect Alison Brooks (pictured) and the engineer was ARUP. It will be on show outside the Chelsea College of art from 17 September – 12 October. Measuring 34m in length, the curved form is a 'bold and exciting' experiment in wood engineering and in design being made from cross-laminated timber (CLT) in tulipwood, it has been initiated by The American Hardwood Export Council (AHEC).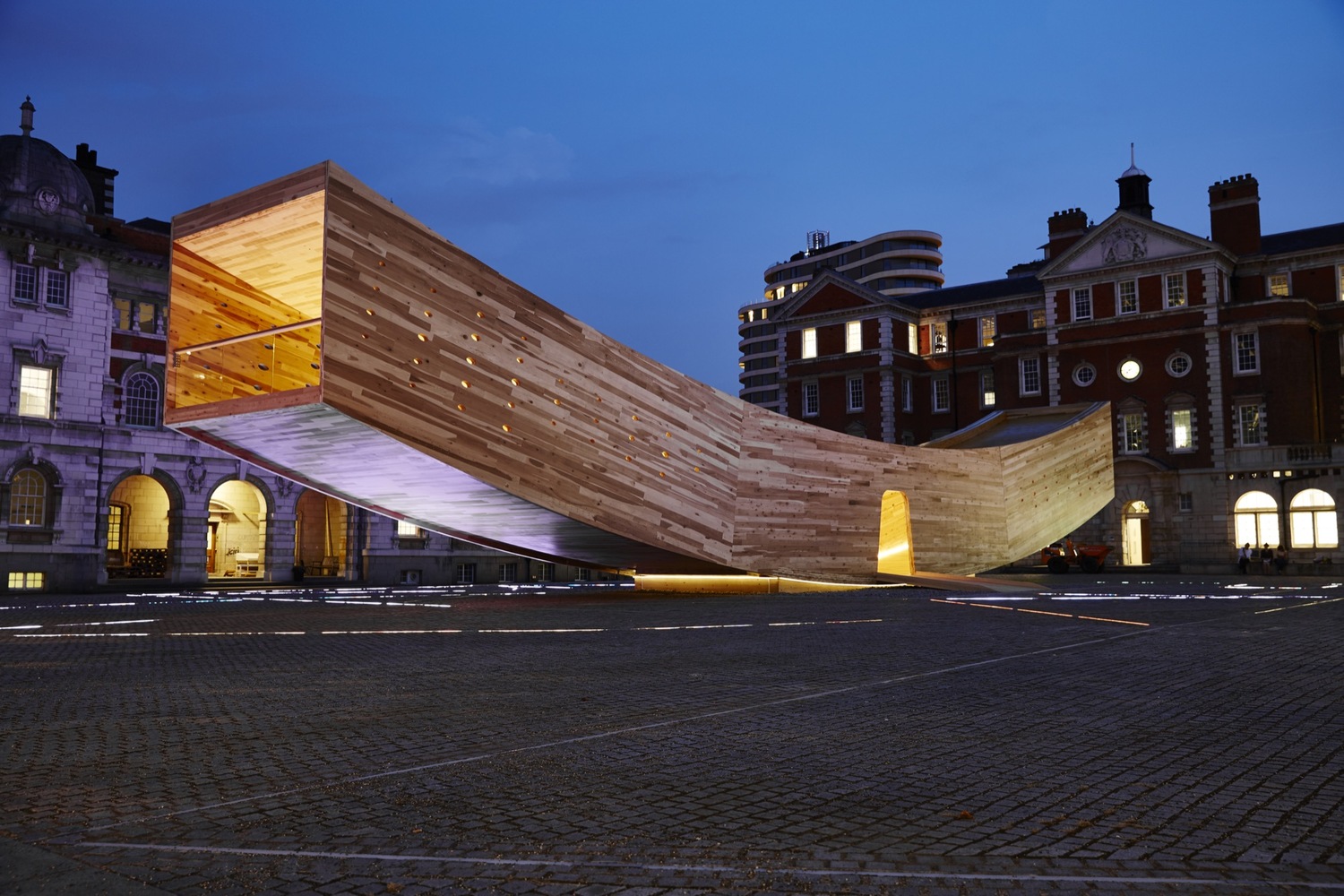 Showcasing the structural and spatial potential of cross-laminated American tulipwood, Alison Brooks' concept is the first ever 'mega-tube' made with construction-sized panels of hardwood CLT.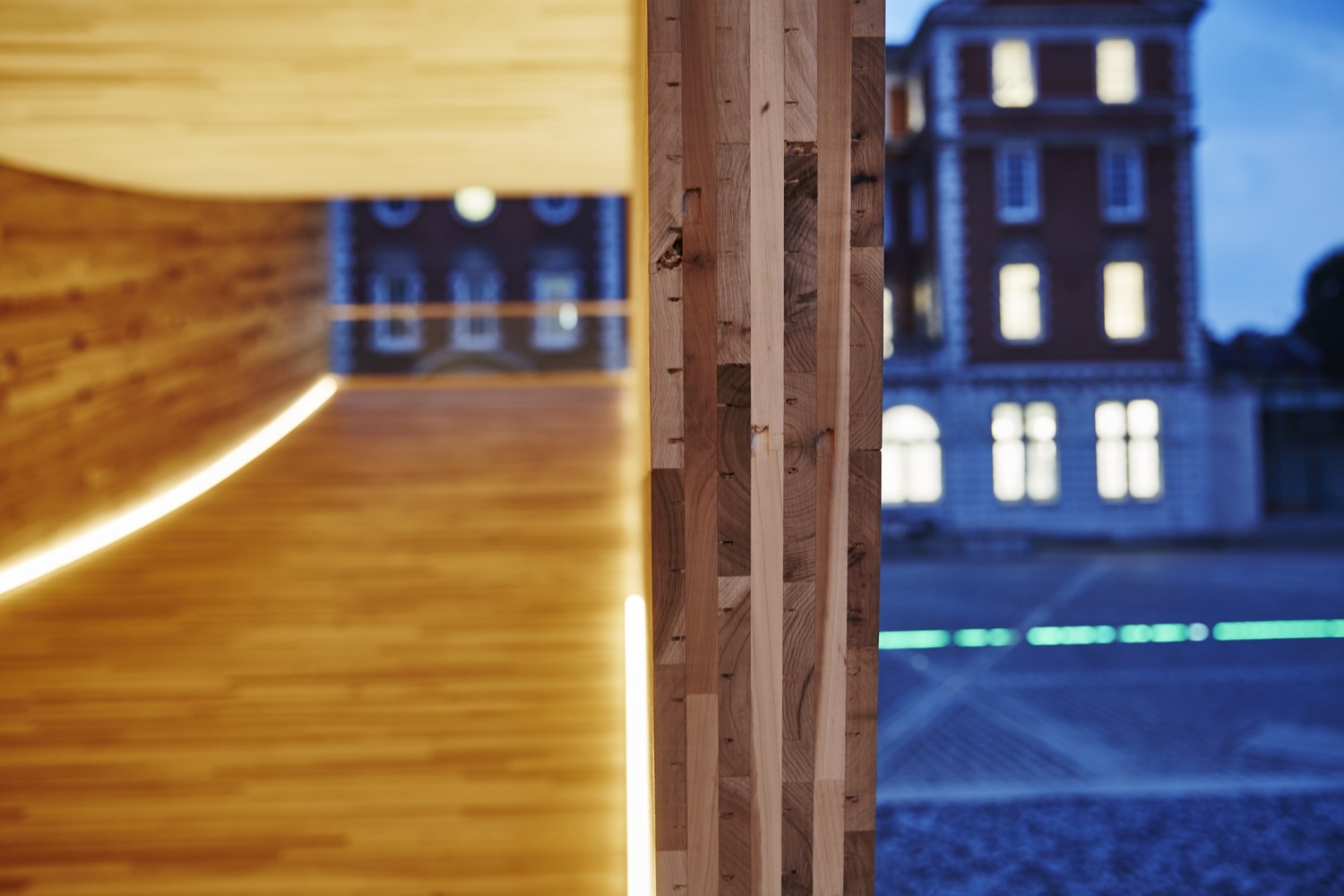 Cross-laminated timber (CLT) is an engineered timber that can be used to make the walls and floors of entire buildings. It has a layered construction with the wood fibres turned at right angles in each successive layer, creating a panel with equal strength in both directions, just like plywood. Weight for weight, CLT is stronger than concrete and it can also be machined to incredibly high tolerances.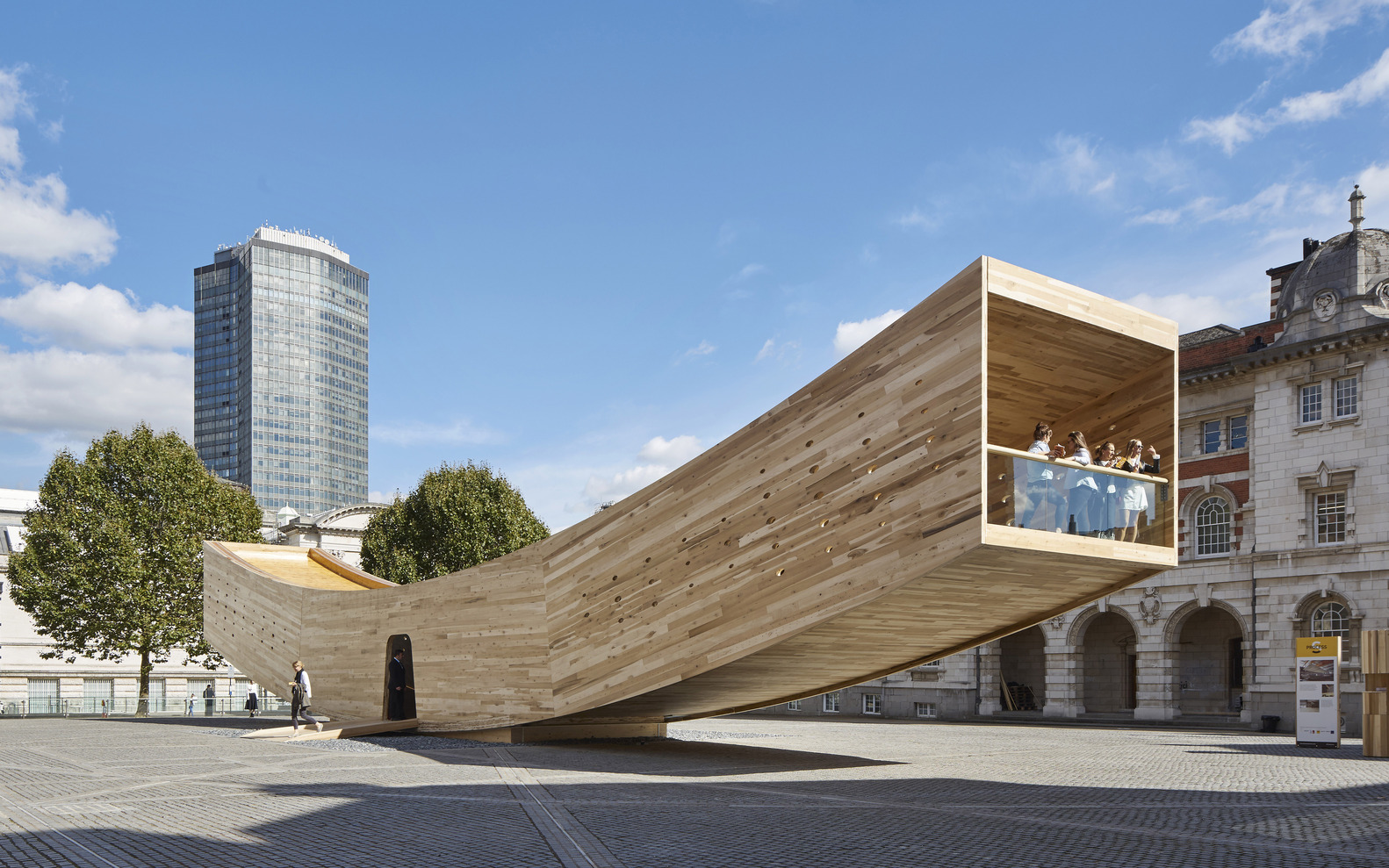 This makes it ideal for prefabrication and rapid assembly, reducing construction times by up to 30%. CLT is usually made of a softwood called spruce, better known as the Christmas tree.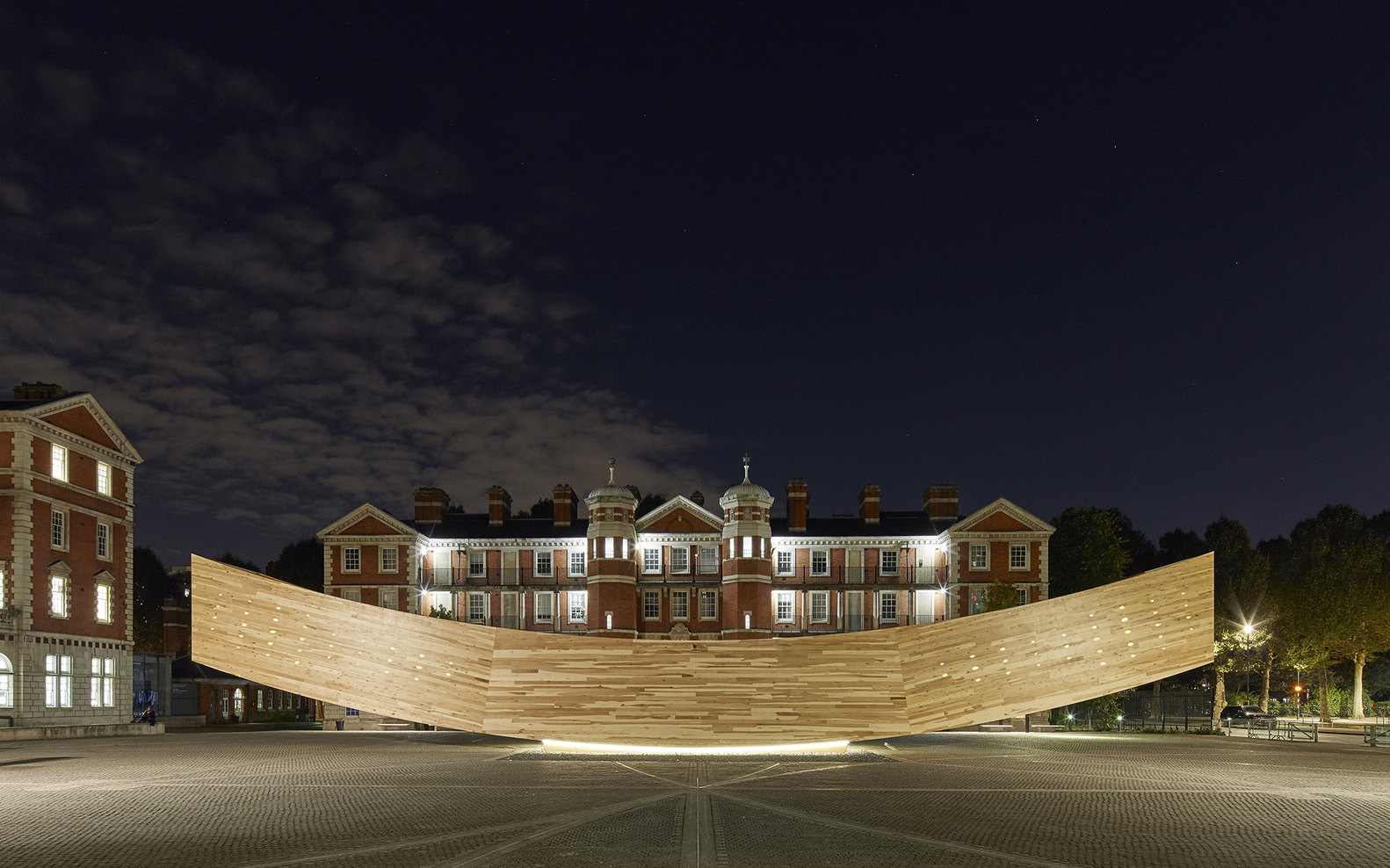 Together with Arup, AHEC has started a process of experimenting with CLT made from fast-grown North American tulipwood. Testing has shown that the tulipwood is considerably stronger than spruce; it also has a superior appearance.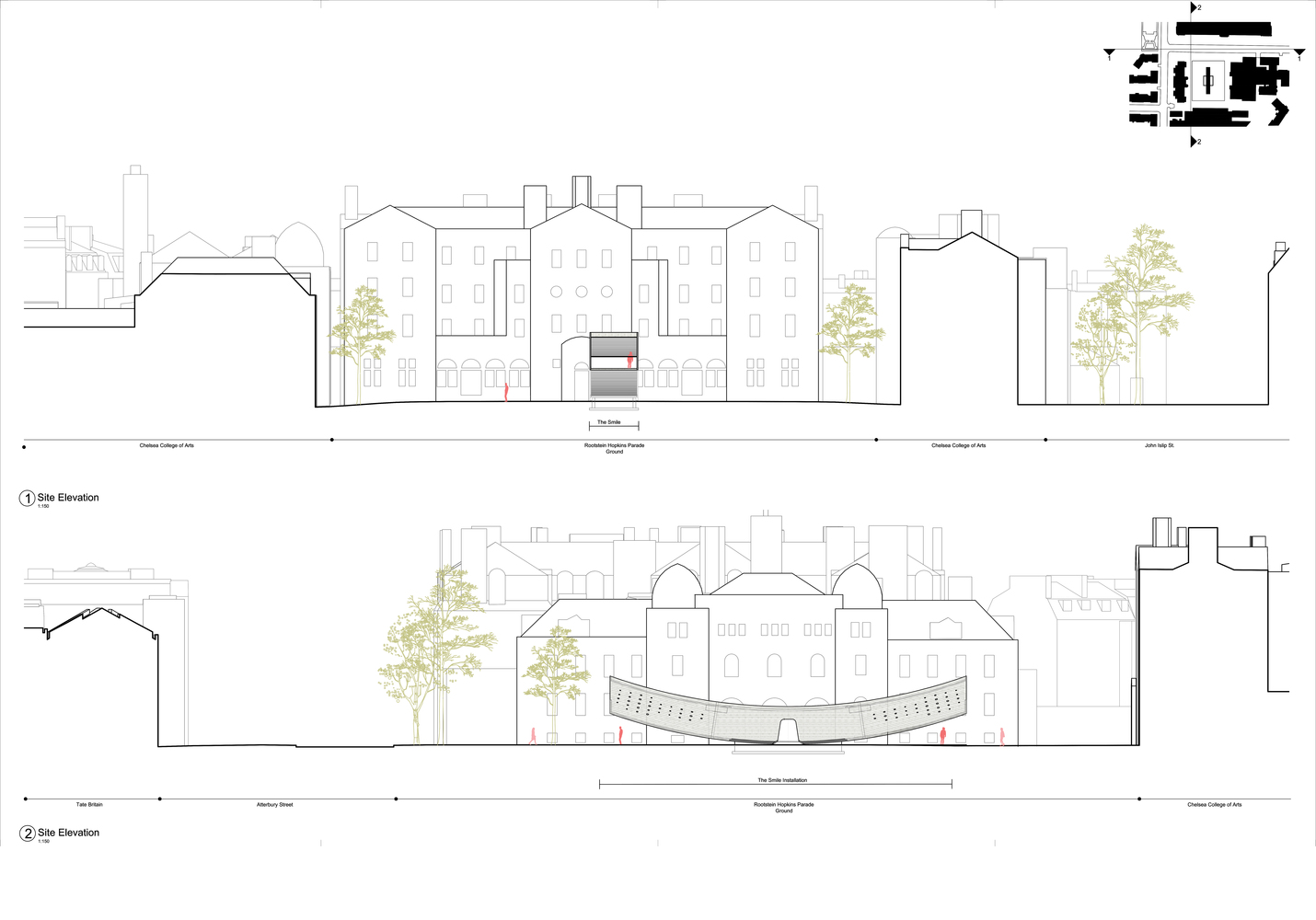 The Smile is the first project in the world to use large hardwood CLT panels, in fact the entire structure is made from just 12 huge tulipwood panels, each up to 14m long and 4.5m wide. Fabricating these panels in a real CLT production plant has been an important step forward, showcasing how the material can be used for commercial projects.



Cite: "The Smile / Alison Brooks Architects" 24 Apr 2017. ArchDaily. Accessed 6 Dec 2021. <https://www.archdaily.com/869703/the-smile-alison-brooks-architects> ISSN 0719-8884