Architect: Penda
Location: Xiangyang, China
Year: 2015
Penda recently finished a landscape sculpture in Xiangyang, China, which consists of more than 500 perforated, vibrantly coloured steel fins varying in height.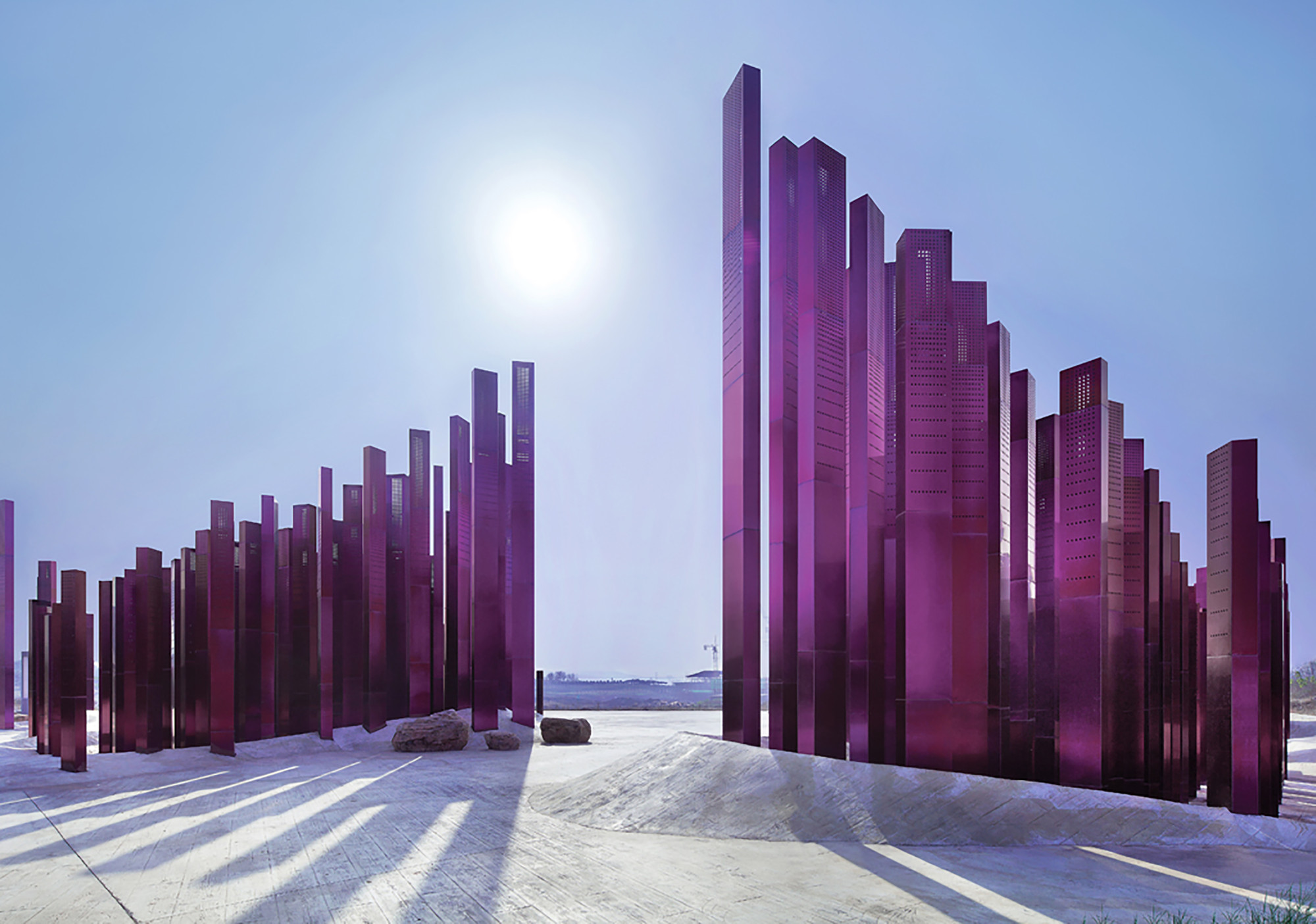 The sculpture marks the entrance gate to the largest Myrtle Tree Garden in Asia. Music, Rhythm and Dance in combination with the surrounding Landscape were the main parameters shaping 'the Soundwave'.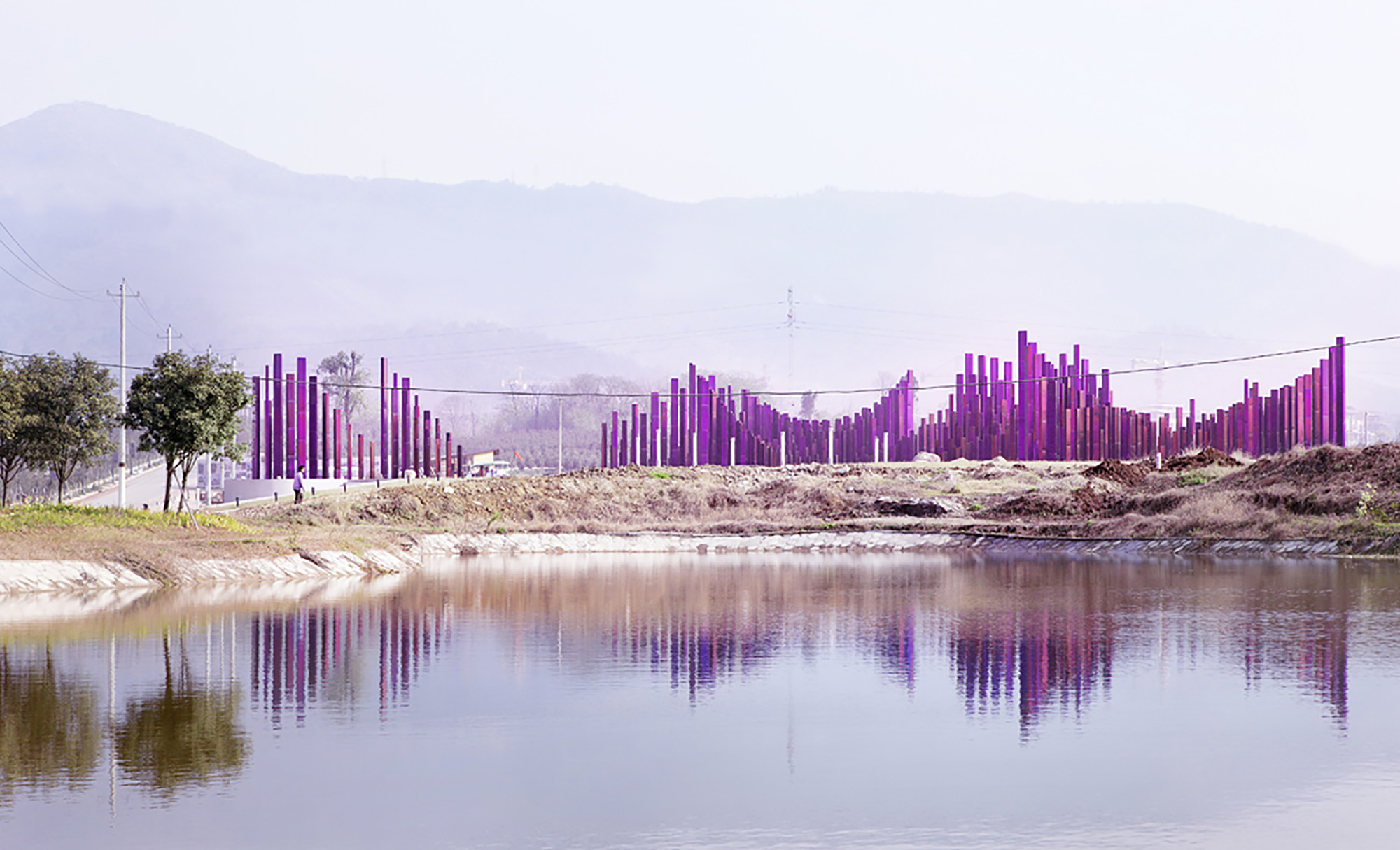 Like many other public squares throughout China, during the evening this plaza is used by the Locals for group dancing. Each of the Fins are perforated towards the top and contain stripes of LEDs.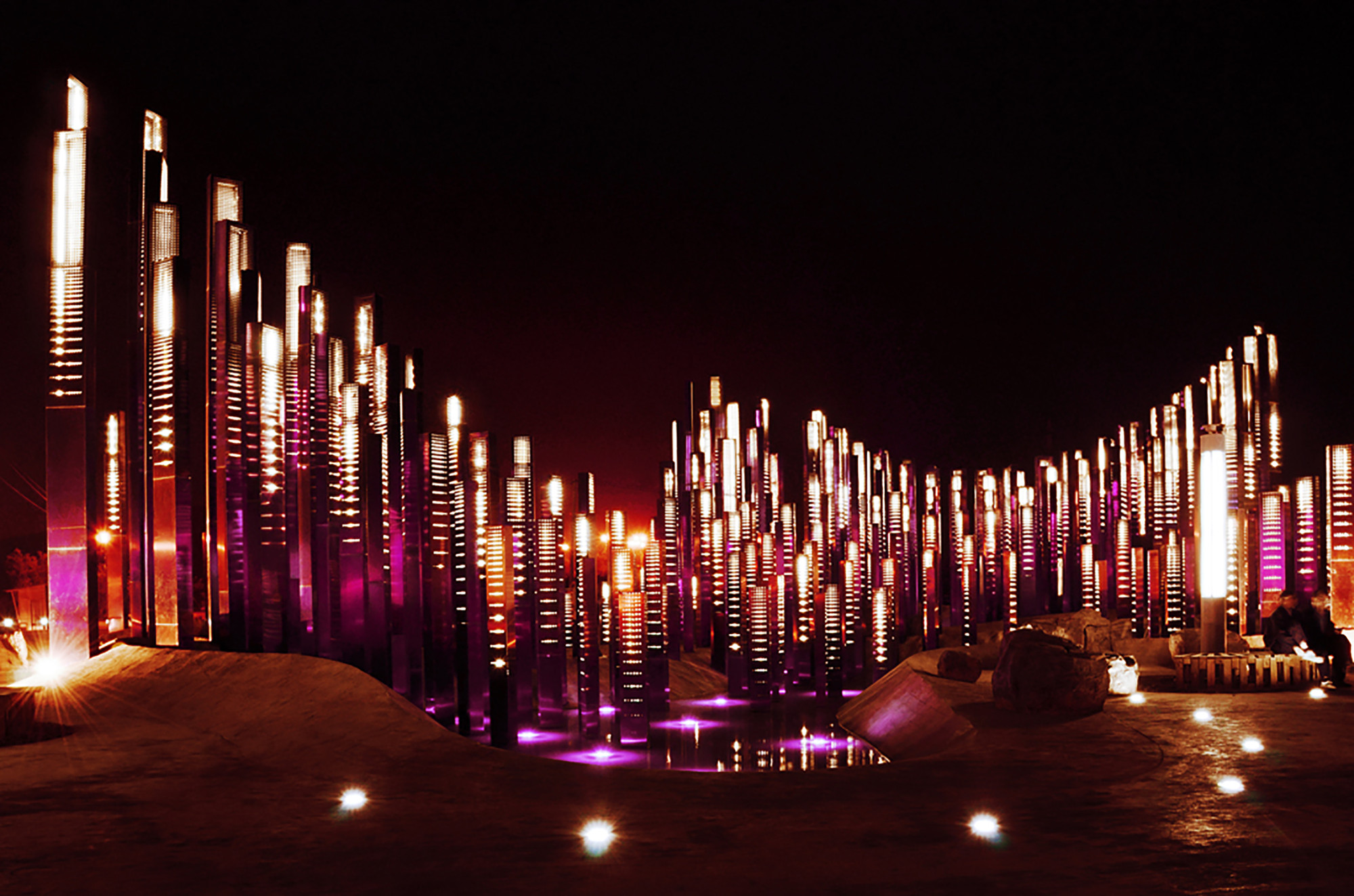 The orchestra of 500 fins produce a lighting, which is connected to the plaza's sound system and reacts in a very direct way to the movement on the plaza.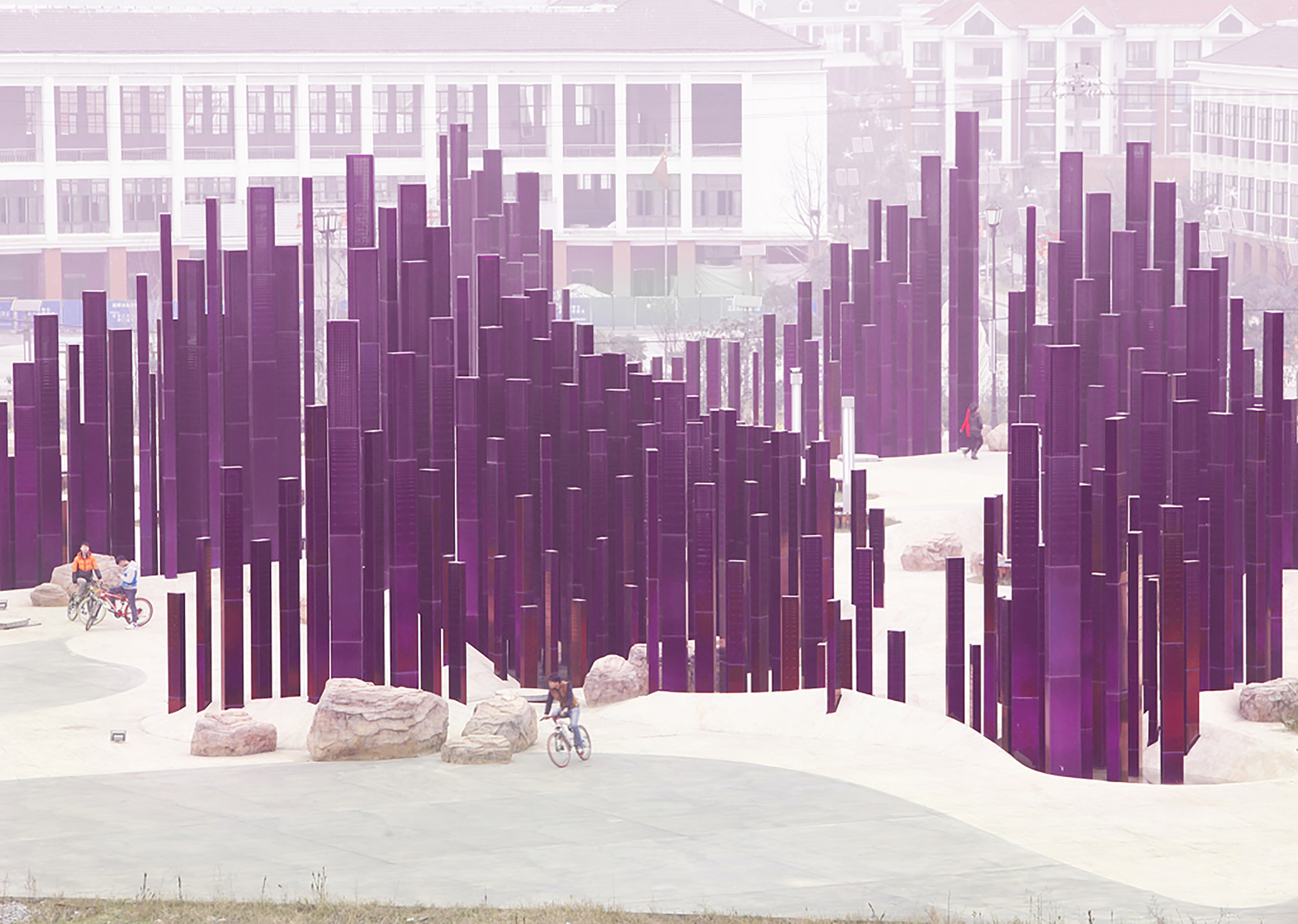 The louder the music, the more vivid the movement, the brighter the illumination on the plaza.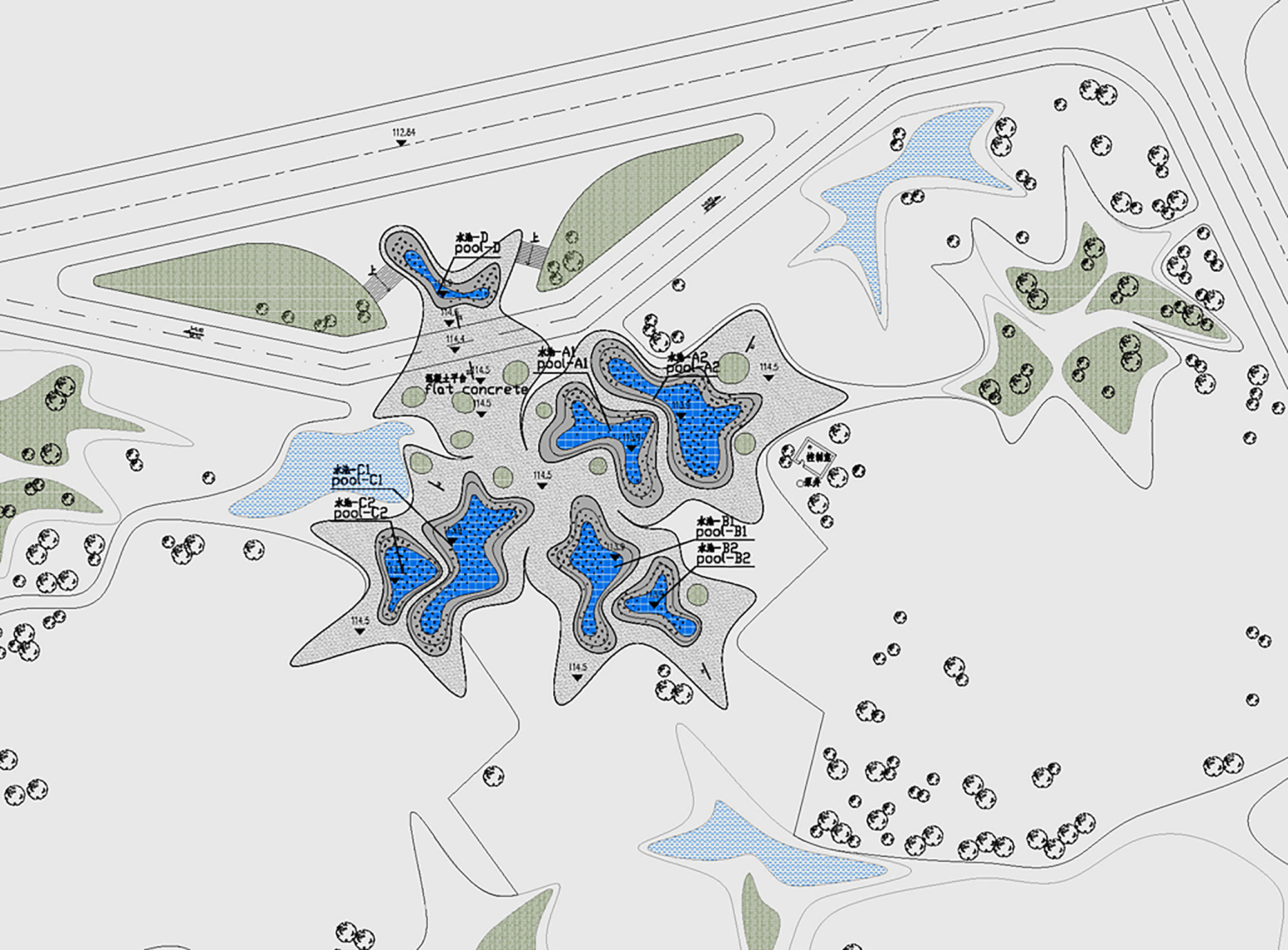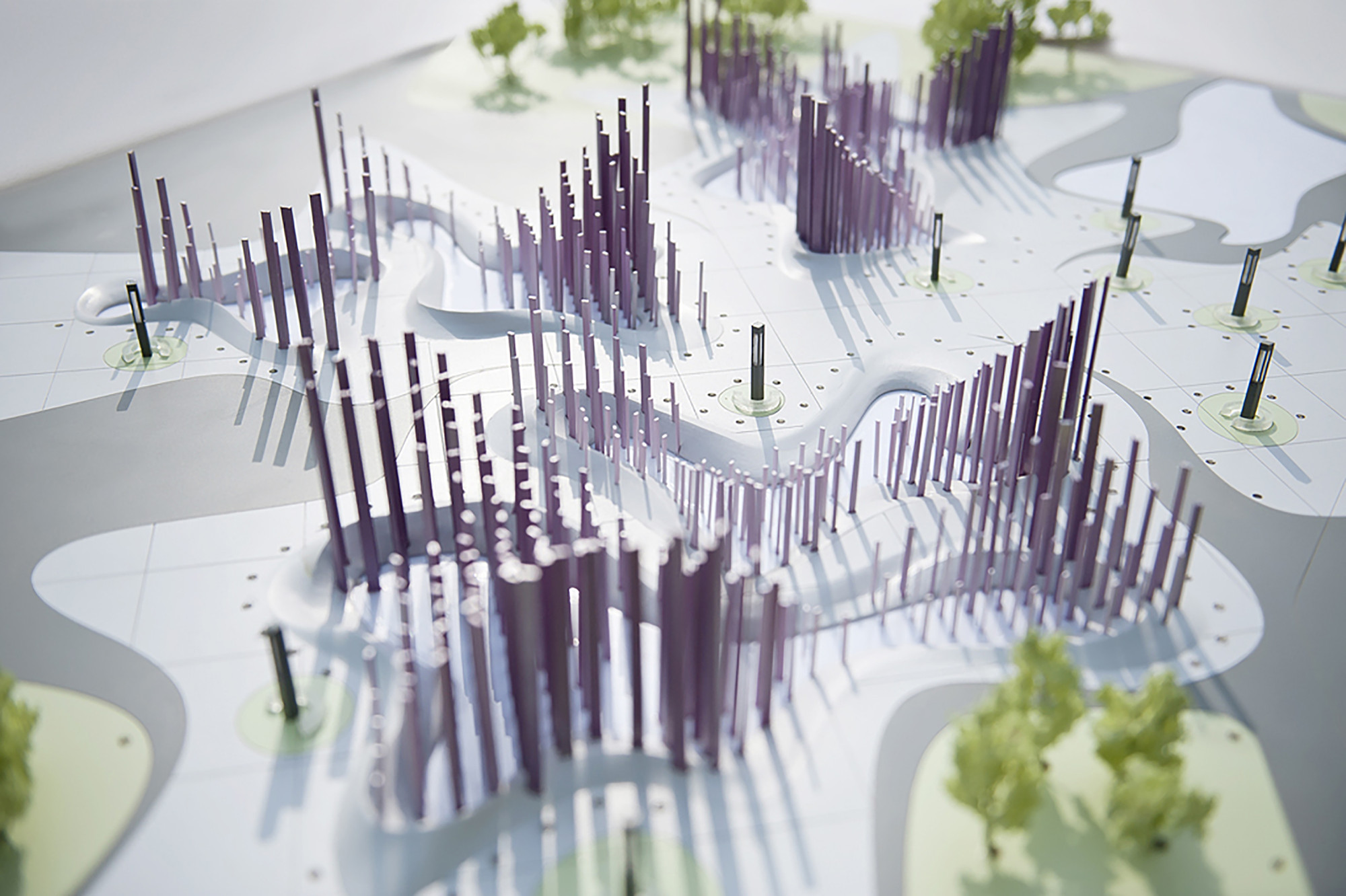 Cite:"The Soundwave / Penda" 17 Apr 2015. ArchDaily. Accessed 12 Nov 2021. <https://www.archdaily.com/620408/the-soundwave-penda> ISSN 0719-8884